Veronica Vega did agree to go on a dating with producer..identified her ethnicity as a...her parents wanted her to finish college and secure a proper...
Veronica Vega is a hip-hop music artist famous for her track titled Wicked. She is also a reality star with her appearance in Vh1 Network's reality series, Love & Hip Hop Miami (2018). The singer's track garnered full attention as it was rooted in her inspiration of several musical genres including reggae, favela funk, and hip-hop.
Moreover, her attractive physique and an impressive height have only added an extra beautiful touch to the talented artist. Interestingly, hip-hop superstar Pitbull also mentors her, and they have collaborated in a few of their tracks.
Bio: Date Of Birth, Nationality, Ethnicity
Veronica was born on 23rd April 1991 in Miami, Florida. Both of her parents are immigrants from South America. Her dad is originally from Cuba; whereas, her mother is from Venezuela.
Although her parents wanted Veronica to finish college and secure a proper job, they supported her when she expressed her dream to become an artist.
The Miami-born singer is the eldest daughter in the family and has two younger sisters. Even though she is an American by birth, she grew up in a very diverse community in Miami, experiencing several cultures and background. Interestingly, she is very fluent in Spanish and has even recorded several songs in Latin.
N-Word Controversy
In 2018, the reality star used the demeaning racist N-word during the first season of the show, Love & Hip Hop Miami. She faced many backlashes from the audience and even other participants of the show, including  Amara La Nega.
More On Amara La Nega:-  Amara La Negra And Usher Spotted Together! Dating Or Just Rumor?
Surprisingly, the singer didn't apologize but instead defended herself. She claimed that her great grandmother was an African, and the term she used wasn't intended to charge someone racially. She even identified her ethnicity as black, although she is light-skinned.
However, in 2019, Veronica expressed that she has become more considerate since the controversy. Meanwhile, the Latina star has stopped using racial slurs and has become more considerate towards the culture and beliefs of other people.
Does She Have A Boyfriend?
The 28-year-old singer has managed to keep her dating life very private, and by the looks of it, she is still single. Veronica has instead kept herself busy by attending & hosting events and flinging her hot moves to her fans on social media.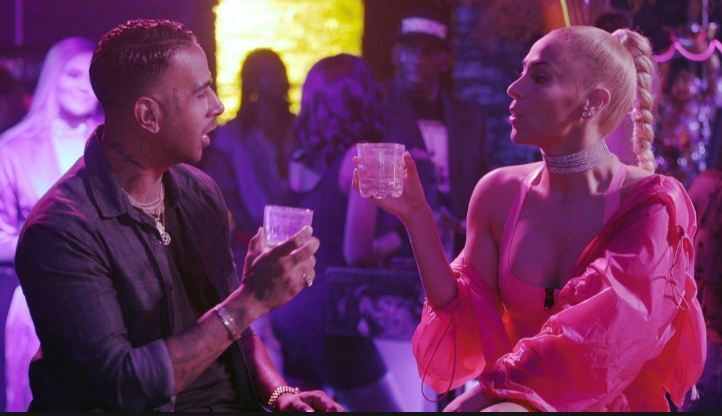 Veronica Vega flirts with producer Young Hollywood in an episode of Love and Hip-Hop Miami in 2018 (Photo: vh1.com)
But, Veronica did agree to have dated producer Young Hollywood during her time on the show in 2018. However, the relationship didn't last long, and the two soon parted their separate ways.
Veronica Vega Net Worth
Ever since the musical artist began singing professionally at the age of 13, she has generated impressive income for herself. In the past, she signed with prominent producer Polow Da Don for an undisclosed amount. The producer has worked with well-known artist like Akon, Chris Brown, and Pitbull in the past.
More On Chris Brown:- Chris Brown's Documentary Trailer Is So Problematic I Don't Even Know Where To Begin — VIDEO
Meanwhile, besides the sales of her albums, the singer also generates income by selling her clothing merchandises through her self-titled website.