Entertainment
Amara La Negra And Usher Spotted Together! Dating Or Just Rumor?
If you are a fan of the reality show Love and Hip Hop Miami, then you must undoubtedly know about Amara La Negra. The beautiful Afro-Latina singer, who is the highlight of the show, is also very bold when it comes to shutting down her haters.
Amara had once revealed that she was single as it was hard for her to find a man who would be supportive and understanding of her work. Also, she didn't have time for a boyfriend as she was busy and focussed on her work. But, it seems like the tides have turned now as Amara is rumored to dating.
The lucky guy who forced Amara to change her mind seems to be Usher. So, continue reading to find out more!
Dating Rumor With Usher; Reason Of Usher Divorce?
Amara La Negra, 27, had previously shared that her mother would also join her on her dates as a triple dating. While many waits to share their dating life with their parents, she is one of a kind and appreciates her mother's approval.
See Also:- What Terrell Owens Thinks Of 3 Day Wife Is Not Good; Where's He Now?
But this time she was spotted together with singer Usher and this time without her mother. The two were rumored to be dating, and they were pictured together in Usher's car too.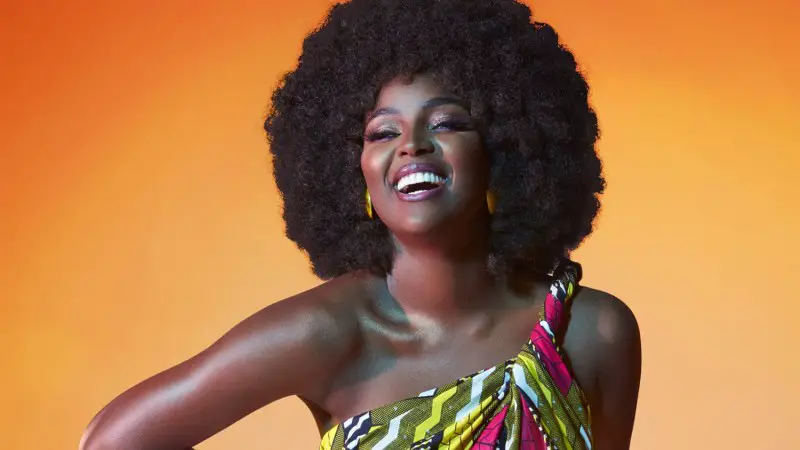 Amara spotted with Usher in his car (Photo: Mtonews.com)
Just a day had passed since Usher and his wife, Grace Miguel separated, when the pair was spotted. Usher and his wife had been together for ten years and married for two years. But on 28 December 2018, Usher filed the official divorce with his wife, Grace Miguel, in Georgia.
Speculations began of Amara being the reason for their separation as Usher was spotted with her after the split with his wife. However, Amara was not the first to be blamed as Usher, 40, was reportedly seen following the "Thor: Ragnarok" star Tessa Thompson at a VIP after-party in LA, back in January.
A guest at the extravaganza told the Pagesix,
"They were talking to Janelle and he and Tessa had flirty body language . Then he seemed to be following [Thompson] around like a lost puppy. When Thompson walked away, he followed like a puppy looking for more attention."
Later the stories turned out to be false when Amara and Usher were seen together. An inside source revealed how the couple first met and what could be the ultimate faith in their relationship,
"Usher met Amara while she's out here [in Los Angeles] filming The Real. I think they fell in love – it was quick. Next thing you know Usher is announcing that he's leaving his wife. I wouldn't be surprised if Usher ends up [marrying] Amara. Cause he's known to move fast with relationships."
Both the parties haven't issued an official statement, so until either of them speak on the matter, it seems that it would be confined to rumors. Only time will tell the truth.
Don't Miss:- Who Is Gigi Gorgeous Girlfriend? The One Whose Net Worth Is Billions
Further, if the couple ended up tying the knot with each other, it will be the third time for Usher as he had been married twice before with several affairs, whereas, for Amara, it will be her first.
Conclusion To Dating Rumors
On a sad note, Amara was never dating superstar Usher. The beautiful Latina singer addressed her dating rumors about usher, confirming that the two were never an item.
Not only Usher but she was linked to another stud Black Panther star Chadwick Boseman. However, the reports were nothing more than rumors, and she cleared that she wasn't dating Chadwick as well.
Interestingly though, Amara has undoubtedly found love. In an April fool day post on her Instagram handle, she revealed the identity of her boyfriend. Due to the date of the reveal, many suspected that it was just a tongue-in-cheek move by the singer.
Only a few days later, her relationship was confirmed with Love & Hip Hop co-star Shay Johnson's brother Emjay Johnson. In the photographs, the pair could be seen laughing and smiling. At a shot, her new boyfriend even kissed her hand.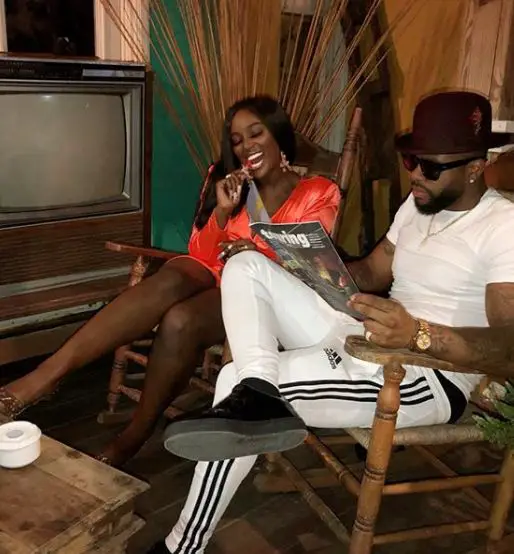 Amara La Negra with boyfriend Emjay Johnson in April 2019 (Photo:- Amara La Negra's Instagram)
For a while surrounded by dating rumors, Amara is enjoying her time with her new bae. In 2019, Amara's relationship status has turned from single to mingle.
Wiki-like-Bio Of Amara La Negra
Amara La Negra was born on 4 October 1990 to her parents in the Dominican Republic. She was brought to the U.S. as a child by her mother, Ana Maria Oleaga, who raised her as a single parent. Amara was raised in the Allapattah neighborhood of Miami, Florida.
Even as a child, Amara was a star, competing in a number of children's pageants. She also participated in singing competitions, showing off her beautiful vocal range. Amara got the attention of VH1 after years of running the festival circuit, performing on stages around the country and throughout Latin America.
Dive In:- Nicole Scherzinger Boyfriend Now; Who Is She Dating Now?
As reported by Billboard, Amara inked a multi-album record deal with Fast Life Entertainment Worldwide and BMG. The first single from her album is set to release in the first quarter of 2018, with more to follow. Before signing the deal, her famous songs include Asi, Se Que Soy, and Ayy. Her biggest hit Asi is a fun video of her dancing in the street.
Following her passion for music, she has achieved an appreciable height, and for her, the sky is the limit. She also has her clothing line called ALN, and the brand sells bathing suits, hoodies, and hats.