Wayne Carey is a Australian footballer...former champion, with a height of...was married to...no other than the wife of his teammate...troubled family life...got engaged to...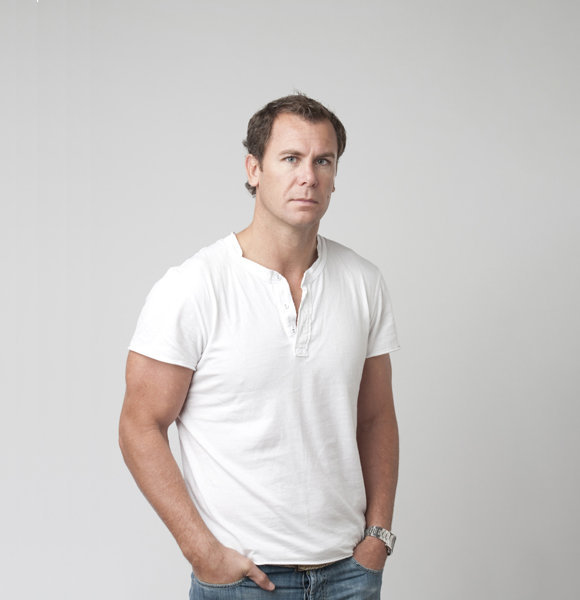 Wayne Carey is a former Australian footballer, one of the greatest players ever.
He was named the Australian Football Media Association's Player of the Year in 1998 and inducted into the AFL Hall of Fame in 2010. While playing for Australian Football League alone, he scored important 671 goals in the 244 games.
The Australian rules footballer started playing rugby since a very early period at the age of 8 while studying at The Heights High School.
Although the player achieved tremendous success in his football career for a few decades, his personal life got filled with many controversies. Several extramarital affairs led to his early retirement in 2002 and tainted his well-established career even his net worth.
As in 2017, he sold his property in Broadbeach Waters for $2.265 million. 
Bio, Troubled Family Life
Wayne was born on 27th May 1971 in New South Wales, Australia in a family where domestic violence was heavily prevalent. His dad Kevin Carey, who is also a retired rugby player, was an alcoholic with abusive tendencies.
Player Who Grew Up With An Alcoholic Father:- Jason Day Net Worth, Wife, Children, Parents
Unable to cope up with the constant fight and violence inflicted by his dad, the footballer's mother Lynette Carey plotted to kill him with the help of Waynes elder brother Dick Carey. However, they abandoned the plan when he didn't come home that planned night.
His parents later got divorced. Wayne, now, has a stepsister from his father's second marriage.
Married Life, Affairs, Controversies
Throughout his personal life, the player has been unable to create a stable and healthy family life for himself due to his marital affairs and cheating habits.
In 2001, Wayne got married to Sally McMahon. But, their relationship ended abruptly under very unfavorable circumstances and consequences. The footballer was caught cheating on his wife with no other than the wife of his teammate, Anthony Stevens.
The shameful incident led to the divorce of his friend's marriage too. And, facing public disgrace; Wayne walked away from the Kangaroos club officially.
In 2007, he started dating Kate Nelson, a one-time Grand Prix grid girl. He did end up getting engaged to her but, the pair split in 2009. All because his fiancee found him cheating again.
Recommended:- Ruan Sims Partner, Husband, Family
Afterward, he started a relationship with Stepanie Edwards from 2011 and gave a try to build a healthy family. Although he got engaged with her in 2015 and shared a newborn daughter named Charlotte Mila, they broke up in 2016.
Recent Years; Age, Children
The 48-years-old former champion, with a height of 6 feet and 2 inches (1.92 meters), is still trying his best to build a relationship. This time, he is linked with his new partner, Jessica Paulke.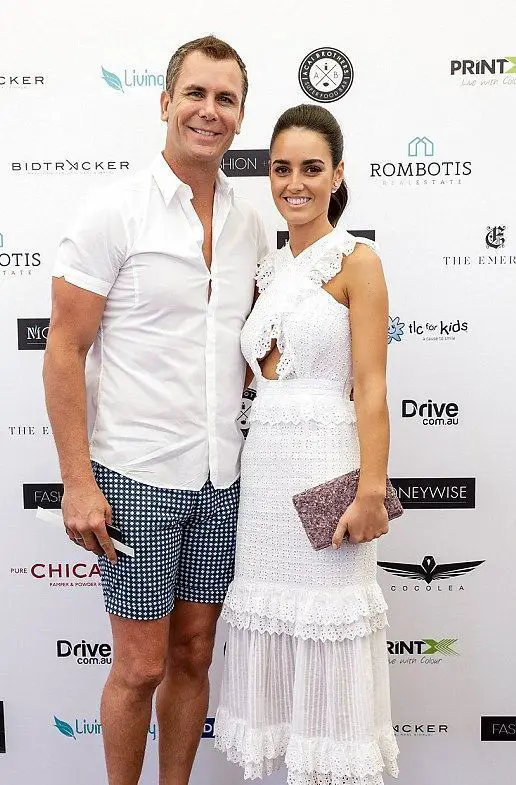 Wayne Carey attends an event with girlfriend Jessica Paulke in 2018 (Photo: dailymail.co.uk)
In February 2019, Wayne and his girlfriend welcomed their son named Carter Michael.
Before the new baby arrived in the family, the rumors on Wayne planning to get married to his beau had surfed out. The speculations swirled after the then-expecting-parents were spotted shopping rings at Melbourne in August 2018.
However, there has been no reported development in the wedding rumor.