Wesley Matthews plays for the Milwaukee Bucks in the 2019-20 season...no information about his wife...is not married, and has no girlfriend...no rumors about his dating life, either...raised by a single mother...his family split up when he was young...is past 30 years of age...went to college at Marquette University...lives in a house in Milwaukee during his time there...his height and weight stats are given below...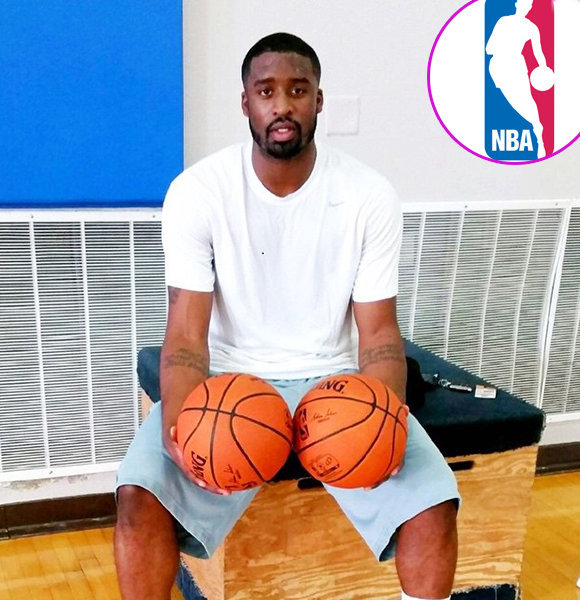 Wesley Matthews is a professional basketball player for the Milwaukee Bucks in the NBA. At 33 years of age, Wesley is at the twilight of his career, having played in the renowned league for a massive ten years.
The athlete, who calls himself "Iron man," is a mama's boy. He was raised strict by his mother, and the toughness shows up in his career in the way he pushes through injuries. But, does he have an eventful personal life similar to his career?
Does Wesley Have Wife Or Dating?
The answer to the immediate question is - No. Wesley is very secretive about his personal life and has not revealed anything about being married or a girlfriend.
The NBA star's Instagram is void of any posts that could be associated with his dating life.
In addition to the lack of any information, there also lacks any speculations about Wesley's potential partners. It seems like he has chosen to stay out of the relationship game while his career is still going strong.
Family Life
As for Wesley's family, there are some exciting things to talk about. The athlete's relationship with his family members is something that has been in the media quite a few times.
Wesley was born to Wesley Matthews Senior, a retired professional basketball player, and Pam Moore, a basketball player too in her youth days. Wesley also has a sister named Angela Rodriguez.
Also Read About:- Tyus Battle NBA Draft, Career, Injury, Parents
Wesley's parents separated when he was around three years old in 1989, and Wesley Sr. left to play basketball in Italy, Spain, Portugal, Brazil, and the Philippines. The divorce ended up leaving Pam to raise Wesley on her own.
And, Pam raised Wesley to be a tough kid. He and his mother have a loving relationship. However, they scarcely show any signs of physical affection for one another. Pam was so tough to him that Wesley has never seen her cry, and never seen another man be affectionate towards her.
But, contrary to what most of the people believe, Wesley didn't play basketball because of his father. He chose to make basketball his career because of his mother. Wesley gives credit to where he is right now to his mother, who did everything for him.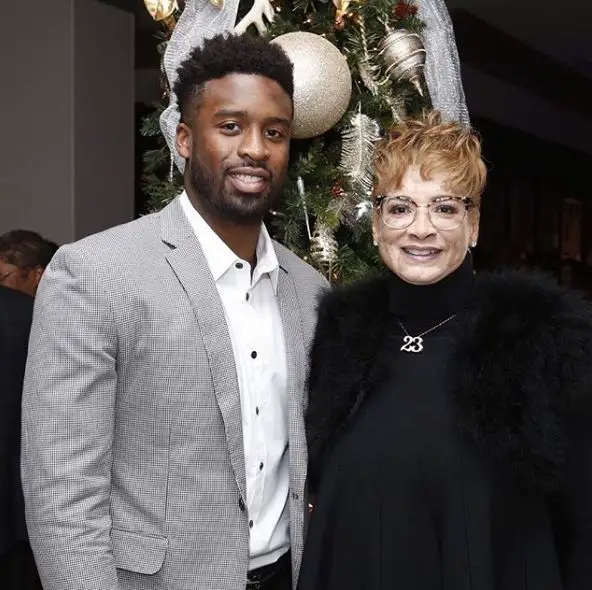 Wesley Matthews with mother Pam Moore during her birthday on 6th May 2017 (Photo: Wesley Matthews's Instagram)
Pam's favorite sports is basketball, and she even coached her son from the sidelines when he was in high school. She also played with her son when he was young and played the role of a father by not going easy on him.
Wesley's mother, Pam, is still the first person to tell him if he's not playing well and has been with him throughout his NBA career.
Strained Relationship With Father
Unlike Pam, the player's father Wesley Matthews Senior wasn't around when Wesley Jr. was growing up in Wisconsin. Around his home, everyone knew about his father except him. In an interview with CSN Northwest, he said the following:
"I'm living in probably his second-most popular city that he's lived in other than Bridgeport. I mean, he's the man in Wisconsin. I'm carrying his name and I knew nothing about him other than that everybody else around me loved him. And I'm having the toughest time trying to figure out why the hell he's not around."
But, Matthews Sr. did try to reconcile his mistakes when Wesley was in high school. He tried entering back in his life, but Wesley was raised tough by Pam and was reluctant to have his father back in his life.
However, Matthews Sr. hasn't given up on his efforts just yet. He still texts Wesley and even shows up at road games.
Wesley, too, hopes that the strained father-son relationship will get better over time. He hopes that both of them can do a bit more from their sides to amend the relationship.
Height, Weight, & Miscellaneous Info
Born in San Antonio, Texas, on 14th October 1986, Wesley (full name - Wesley Joel Matthews Junior) was raised in Wisconsin. He learned to play basketball from his mother.
As for his education, Wesley attended James Madison Memorial High School in Madison, Wisconsin, and played basketball and soccer for the school.
After graduating high school, Matthews chose to study at Marquette University, despite being pressurized by everyone to go to the University of Wisconsin-Madison as his father did. A big part of this decision was also the fact that Wesley was chosen Mr. Basketball in 2005 for the state of Wisconsin during his time at James Madison Memorial.
With the completion of four years at college playing for the Marquette Golden Eagles, he declared for the 2009 NBA Draft. Unfortunately, that didn't go well, and he remained undrafted. But instead of staying idle, he decided to play in the Summer Leagues.
Another Marquette University Player:- Markus Howard Stats, Contract, Salary, Girlfriend
After impressing in the summer league, he signed a one-year deal with Utah Jazz in 2009. But, he was made a free agent by the Jazz in 2010.
Wesley signed a five-year, $34 million contract with the Portland Trail Blazers. And, this was the taking-off point of his career.
Since his NBA debut in 2009, the 6 feet 4 inches (1.93 meters) tall player has gone on to play for six teams during his 10-year career in the top flight. He plays for Milwaukee Bucks for the 2019-2020 season.
Weighing at 99.7 kgs, Wesley is a well-rounded guard with both offensive and defensive capabilities. He owns a house in Milwaukee and is living there during his time with the Bucks.
Talking about houses and assets, Wesley has a net worth of around $14 million. He earns $2,564,753 in a year at Bucks and is the 12th best-paid player in the Bucks' roster as of November 2019.