Sports
Markus Howard Stats, Contract, Salary, Girlfriend
Markus Howard is an upcoming star in the game of...father is also an athlete...is the youngest of three...older brothers are also players...passed up the draft in 2019...record setter...incredible stats...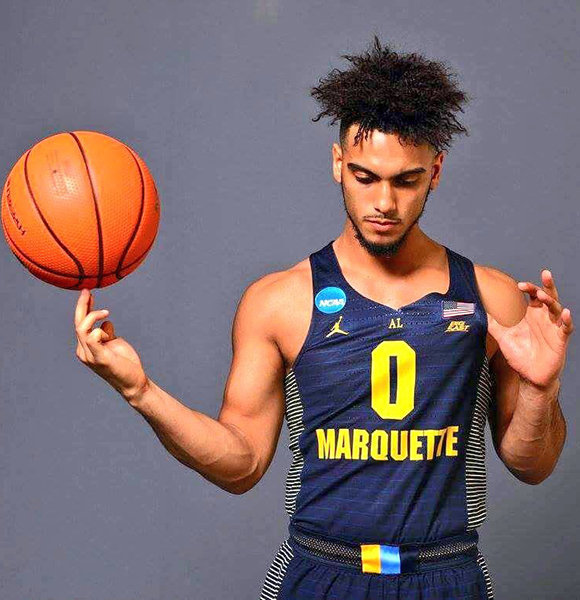 Upcoming basketball star, Markus Howard is the player to keep an eye on.
Just 20 years old, he has had a fantastic start on his career in basketball. Not even out of school, the star is one of the most sought after player by NBA teams. However, unlike the general trend, Markus decided to stay in college for his senior year and let go on the 2019 NBA drafts.
Find out more on the to-be-legend's stats, numbers, records, and more!
Bio & Achievements
Markus was born in Chandler, Arizona in 1999. He celebrates his birthday every 3rd March.
He comes from a family of athletes. His father was a former American footballer, and his siblings, Desmond, and Jordan are also basketball players. Markus is the youngest child of his parents.
Celeb From Family Of Achievers:- Jenna Bush Hager Husband, Net Worth, Family
On the 9th of January 2019, he broke the Big East single-game record in an overtime win over Creighton. He scored a career-high of 53 points on the match.
Markus has also proved his worth on the international level. He won a gold medal in 2016 at the Under-17 FIBA World Championship in Zaragoza, Spain for his country.
Upcoming NBA Star's Career 
Markus followed in the footsteps of his father to become an athlete. His father, Chuck, was a running back in the early 1980s on the Hoosiers' football team. However, Markus chose a different sport, basketball.
Growing up in the Howard household, Markus and his two brothers used to have basketball shooting competition in their backyard. Markus credits his upbringing for his prowess in the sport.
The athlete was at the top of the list for scouts ever since his high school days. He had a 13.2 points average per game as a freshman. His stats increased exponentially as a sophomore; he became one of the top scorers of college basketball with 20.4 points per game average.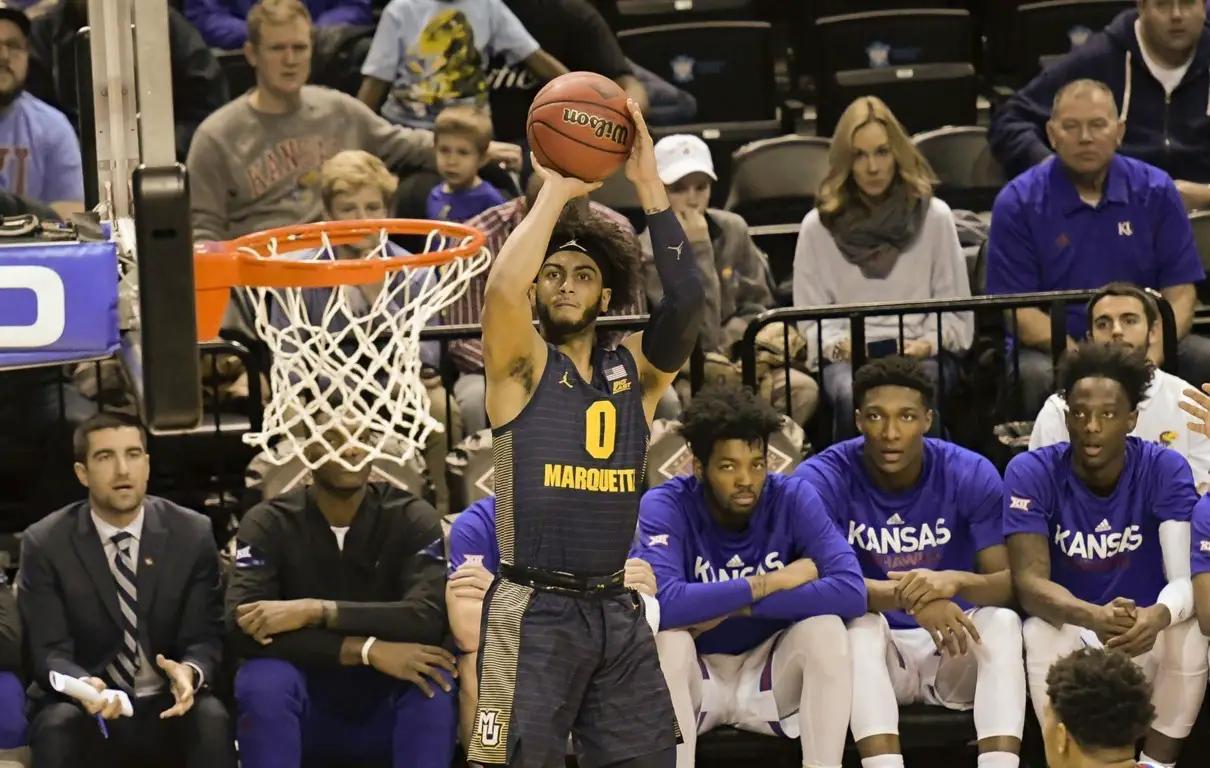 Markus Howard dunks for his team, Marquette (Photo: wrn.com)
After his move to Nevada, the star started getting the attention of the NBA crowd. He was on the watchlist for the Bob Cousy Award for a top point guard, the Naismith Award and the Wooden Award.
While most basketball players his age are chasing the NBA drafts in hopes of a contract, he gets invited to the team. However, on the 12th of April 2019, Markus shared a picture with his team Marquette and, via caption, clarified that he would let go of the NBA draft this year and stay in college for his senior year.
Height, Weight & High School
Markus dominates the court with his gifted height of 5 feet 11 inches (1.8 m). He weighs 81kg. With his fantastic physique, Markus enters the court as a point guard for the Marquette.
The Greatest NBA Player:- Ray Allen Wife, Gay, Kids, Salary, Net Worth
Markus studied at Perry High School in Gilbert, Arizona.
However, to hone his skills, the star player transferred to the Findlay Prep High School, a basketball program backed by the Henderson International School for his junior and senior year. The college is located in Henderson, a city near Las Vegas, Nevada and has become Markus' town for the moment. 
Is Markus Dating? 
The 20-year-old NBA star has shown his dedication to the sport. He is at a very crucial part of his career, a make or break moment. Due to his rising career and success in the sport, his personal life gets overshadowed.
Meanwhile, he seems too busy to be in a dating relationship with a girlfriend. Probably, he is relishing his singlehood. But, who knows? Markus might have a girlfriend that he is hiding away from everyone.