revealed about her personal experience when she and her ex-husband...they got married in the 6th year but got divorced soon... information regarding her net worth value.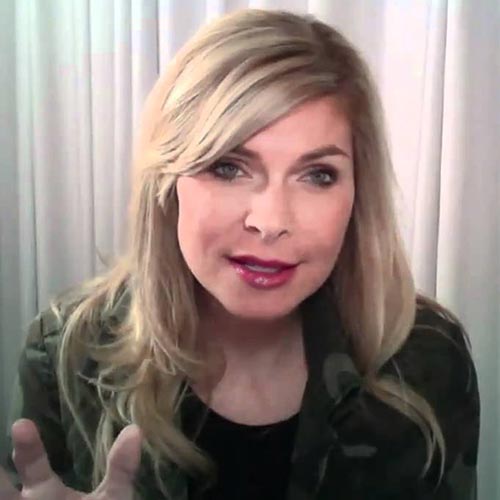 Whitney Casey once revealed an interesting fact about her married life.
The American journalist mentioned that she and her ex-husband Jason Sehorn, who is a former American football cornerback, dated for almost 6 years and never had sex until they got married.
The former couple eventually got married in the 6th year but got divorced soon because of some "intellectual mismatch", according to the story. She said,
"We didn't have great chemistry...intellectually...He wasn't intellectually curious."
Her marriage with Jason Sehorn lasted between February of 1998 till early 1999
Whitney also happens to be some sort of relationship expert apart from her career as a journalist and despite her own unsuccessful relationships. It is somewhat ironic that she has been advising people about it. She is known for her bits of relationship advice for the famous website match.com, a website created to help people find the best possible date taking account of their likes and dislikes.
She has also posted several articles regarding relationships in other sites like UpToDate.
Boyfriend and Dating History
After the divorce, Whitney married her new boyfriend Nav Sooch around 2010. Also, she was believed to be dating singer/ musician Adam Duritz around 2008, as well as her dating list includes names like Lance Armstrong (2007), Rocco DiSpirito (2006) and Danny Kanell (1998).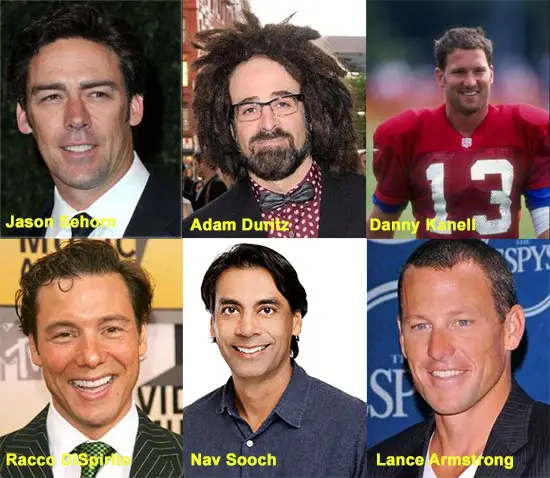 Husbands and boyfriends of Whitney Casey (Photo: Liverampup.com)
Although she is a relationship expert, her taste in men doesn't indicate that she herself had any long and successful relationships.
Relationship With Nav Scooch
The reporter is in a married relationship with Nav Scooch since 2010. Her husband is a very well established businessman and holds the position of Chairman in the Texas-based company, Silicon Labs.
Chairman Of News Company:-  Chairman and CEO Roger Ailes: Married Life, Wife, and Children
Interestingly though, if you take a look back at the start of their relationship, it's imminent that people will be in haste to draw up their conclusion in a first look. Whitney first came across him in a sushi restaurant after one of Nav's friend's girlfriend approached her group with quite an eye-raising offer. In the host's own words, she recalls,
"This girl came over to talk to us and pointed to these guys on the other side of the room and said, see the Indian guy over there — he just sold his company for gazillions of dollars. So I suddenly found myself complicit in this gold-digging scandal."
However, she joined the group and grew up a likeness for her partner after the first date. Of course, considering her meet up the story, there's no denying that some people exist who are quick to judge her as an opportunist.
But since her marriage is still intact, it proves that there was something more than the financial gain attached to it. On top of that, the CNN host proved her economic independence in March 2017 with the launch of her commercial website, Finery.com.
Furthermore, her successful venture was bought by the company Stich Fix for an undisclosed amount.
Whitney's Short Bio: Career Start
Whitney was born as the elder of two kids to former American national as well as Atlanta Falcons football player, Charlie Casey. While she was studying at the University of Southern California, she started to date Jason Sehorn and married him later.  
After the divorce, she transferred to the University of Virginia. After her graduation, she began her journalism career as an intern for FOX News and soon transferred to CNN and was the youngest anchors and reporters.
Fox News Reporter:- Mary Anne Marsh Age, Wife, Gay, Net Worth
She worked for CNN for over a decade covering many hotshot stories and events. Likewise, she has also covered many special episodes for other broadcasting companies and channels like MSNBC, ESPN, Extra, VH1, MTV and more.
For her outstanding work, effort, and career, she has also received multiple awards including the Emmy Awards for Outstanding Television Personality Although she has had a very successful career, there is no information regarding her net worth value.