Entertainment
Willie Robertson Age 46, Children & Wife Building Strong Family | Meet Them
Willie Robertson runs a company involved in producing duck hunting weapons, but inside he is a deeply religious and charitable man who believes in giving and taking care of the needy. 
In his noble cause, he is jointly supported by his wife, and the two make an adorable couple. The pair is also parents to six children, half of which are adopted. 
Also an actor, Willie has featured in reality show, TV programs and even in movies. Further, he also proclaims a massive net worth. But first, let's learn about his married life and family. 
Married Wife After High School; Six Children
Willie has been able to keep his faith in marriage for more than two and a half decades now. The actor married to Korie Robertson on 6 July 1992, however, not many details about the wedding has been disclosed by the couple.
Willie and his wife have known each other since third grade when they were at a summer camp. The pair took a moonlit hike together and have been inseparable since. The couple got married after graduating from their high school.
See Also:- Beth Smith, Dramatic Weight Loss & Cancer Battle; Inspiring Story For Today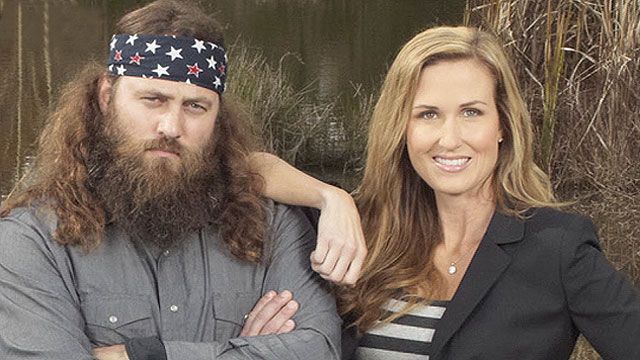 Willie Robertson with his wife Korie Robertson (Photo: news-entertainment.net)
Further, the partners are also blessed with six adorable children, three of them are biological while three are adopted.
Willie and his wife's biological children are named John Luke Robertson, Bella Robertson, and Sadie Robertson; while their adopted children are called Willie Alexander Robertson, Rebecca Robertson and a 15-year-old child named Rowdy. Rebecca initially moved to the US as a Taiwanese exchange student and has not been legally adopted.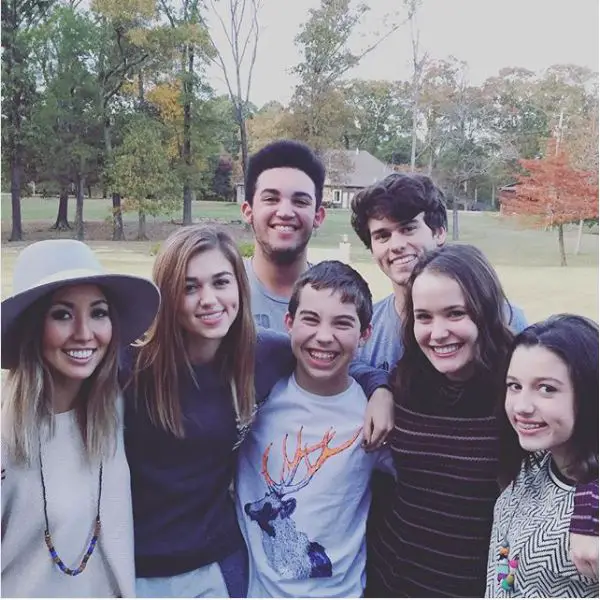 Willie's children pose for a family portrait on 4 January 2016 (Photo: Korie Robertson's Instagram)
Willie and his wife's oldest child Rebecca who is adopted got married in December 2016 and Willie took the father's role and walked her down the aisle. 
You May Also Like:- Jon Huertas Married In Mexico But Where Is He Now? Age, Children, More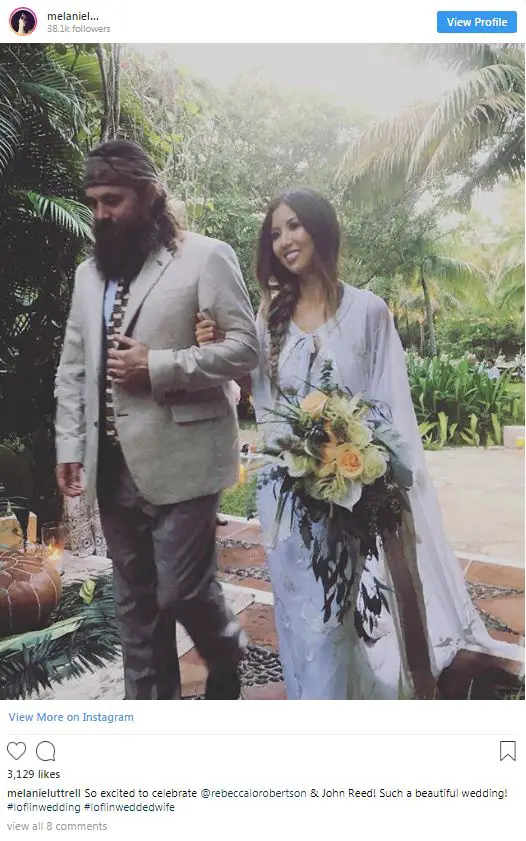 Willie Robertson along with his daughter walks down the aisle on her wedding (Photo: Melanie Luttrell's Instagram)
Willie along with his wife and children reside in the Robertson's family mansion in West Monroe along with his parents, siblings, uncle and other members of the family.
His oldest daughter might have settled down with a husband, but his other children are doing particularly well in their respective careers. Willie and his wife's biological daughter, Sadie Robertson has established herself as a best-selling author and a public speaker. She even boasts a net worth of $500 thousand. 
Similarly, the couple's son John Luke Robertson is a married man who tied the knot in 2015. He has also written two books Young and Beardless: The Search for God and A Meaningful Life. Currently, he along with his wife Mary Kate McEacharn travel around the world documenting his trips and enjoys a net worth of $400 thousand.
In the meanwhile, Willie and his wife are also doing well in their marriage and are stronger than ever.
Parents And Net Worth Details; What Is He Doing Now?
Willie, who ages 46, is an American entrepreneur and reality star famous for the reality show Duck Dynasty which was started by the Robertsons and featured the members of the family in March 2012. The family released another reality show called Duck Commander: Before the Dynasty in 2014 which is based on the family before becoming rich. 
More From LiveRamp Up:- 'You' Actor Zach Cherry Bio: What Is His Age & Who Are His Parents?
His father Phil Robertson was also a reality star and a professional hunter. Willie, the third son of Phil, currently serves as the CEO of his father's company Duck Commander and one another company called Buck Commander. Previously a business student, Willie put his knowledge to turn his father's small operational business into a multimillion dollar company. The business based in West Monroe, Louisiana is involved in manufacturing weapons used for hunting ducks.
Later, he started a subsidiary company called Buck Commander in 2006 which manufactures deer hunting products.
Standing at the height of 5' 9" (1.75 m), Willie is also a devoted Christian and has been involved in a series of charity works with his family. Apart from being a reality star, Willie is also an actor and has appeared in TV shows like Last Man Standing and Billy the Exterminator. Further, he along with his wife Korie also made a cameo appearance in the 2014 drama movie God's Not Dead.
Willie proclaims a net worth of $20 million which he earned from his company and TV shows.
As for now, his show Duck Dynasty has ended, and Willie has turned into a writer. His book, American Entrepreneur, will be released on 20 November 2018. Recently, he also participated in the American local celebrities golf championship, A-C Championship and even won a Claret Jug.