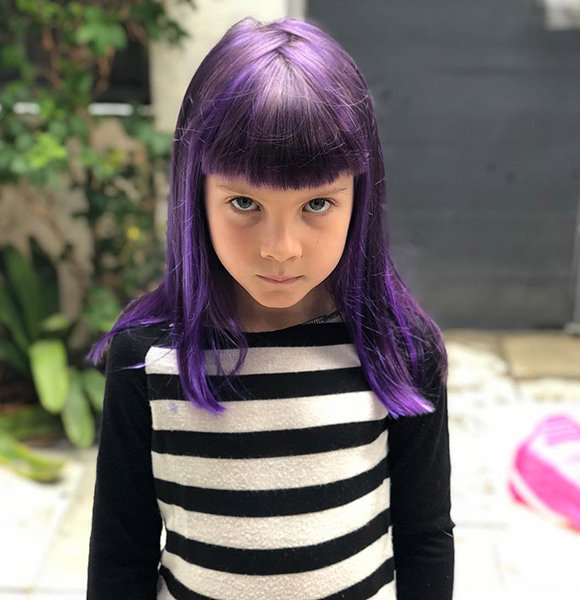 Daughter of pop singer Pink and former Motorcross racer Carey Hart, Willow Sage Hart embodies what it is like to garner fame since birth.
Hours after her arrival into the world, her mother broke the news via Twitter. Per the tweet, she resembled her father the most. Admittedly, both of her parents felt "beyond blessed," welcoming her into their lives.
Bio - Age, Birthday & Height
Willow was born on the 2nd of June 2011 in Los Angeles, California.
Commemorating her birth, her biological parents decided to sell her first photographs to PEOPLE Magazine. They then donated the earnings from the photoshoot to charities like Autism Speaks and the Ronald McDonald House.
For her 8th birthday, they took to their respective social media to share the remaining baby photos. Heartfelt messages accompanied the adorable images. A Gemini by her birth sign, Willow celebrates her birthday on the same day as YouTuber Conner Bobay and actress Madison Hu.
Conner Related:- Karlee Steel Bio, Age, Boyfriend, Dating
Now, the 8-year-old boasts a little above four feet and two inches(1.28 m) height. But, once she touches the teenage, her height and weight ought to see remarkable changes.
Family Background
Had it not been her parents' reunion in 2009, Willow would've never made it. Her father and mother were an estranged couple for a year. They had tied a knot in 2006, a year after getting engaged.
The Hart-Moore family background grew into a household of four in 2016. December that year, they welcomed a baby boy named Jameson Sage Hart into their crew.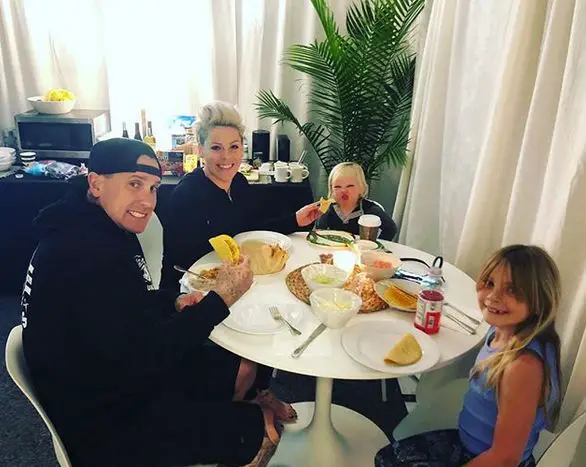 Willow Sage Hart accompanies her brother Jameson Hart and parents: Pink and Carey Hart for dinner circa March 2019 (Photo:- Pink's Instagram)
Alongside their dad, Willow and her 2-year-old brother accompany their mom on her tour. Once a week - while still on the road - the quartet "shuts the door to the outside world and have family dinner."
Her Net Worth Today
Influenced by her mother's musical pedigree, Willow is perhaps eyeing to establishing a legacy of her own.
As evidenced by her vocal contributions on the 2018 remake of the now-classic song "A Million Dreams," she possesses potential to surpass her mom's accomplishments.
Following Father's Footstep:- O'Shea Jackson Jr. Net Worth, Wife, Children
With no potent source of income to her name, it's idiotic to comprehend Willow's net worth today. In contrast, her father and mother boast $20 million and $175 million in net worth, respectively. She and Jameson are the rightful heir to the multi-million wealth unless their parents deem otherwise.
Songs Inspired By Willow
Willow is a good-luck charm personified - or atleast to Pink!
On the same year that she was born, her mother bagged a Grammy for her cover performance of John Lennon's worldwide hit Imagine. Also, the Try songstress recieved a nod in the Album of the Year category for her contribution to Eminem's Recovery.
Moreover, Willow served as the inspiration behind Pink's numerous songs on the Alice Through the Looking Glass soundtrack.