Entertainment
Is Winifer Fernandez Dating Someone? Bio, Boyfriend & Net Worth Revealed!
Winifer Fernandez is the new volleyball hit. But, not as a prolific athlete in the sport but by her... the age of ten she started playing volleyball and since then...raised a lot of questions regarding her relationship status when a few of her pictures of playing volleyball first surfaced on the...also spends her time playing for the volleyball club called...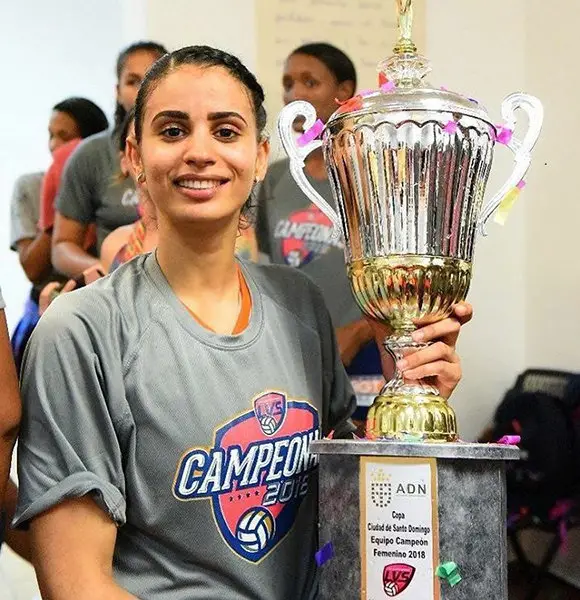 Winifer Fernandez, a Dominican volleyball player with a striking athletic figure, has captivated audiences with her volleyball skills and prolific physical style.
Following her sudden rise to fame in 2016, the young athlete has stirred public curiosity in her personal life, including, but most notably, her dating situation, as well as her athletic career.
Is Winifer Fernandez Dating? A Possible Boyfriend Maybe
The question of whether the gorgeous volleyball star is married or single has lingered for a long time. Currently, it appears that Fernandez is single and unattached.
Sports Star:- Jeremy Lin Wife, Dating, Parents, Now
However, her internet fame has spurred many to seek her relationship status and potential boyfriend. Unfortunately, their speculations and watchfulness have been in vain, as she likes to keep her personal details hidden behind locked doors.
Much to the joy of her loving fans, the volleyball star is not dating anybody, at least publicly. Although, the player did once upload a photo on Instagram with an anonymous guy in 2018.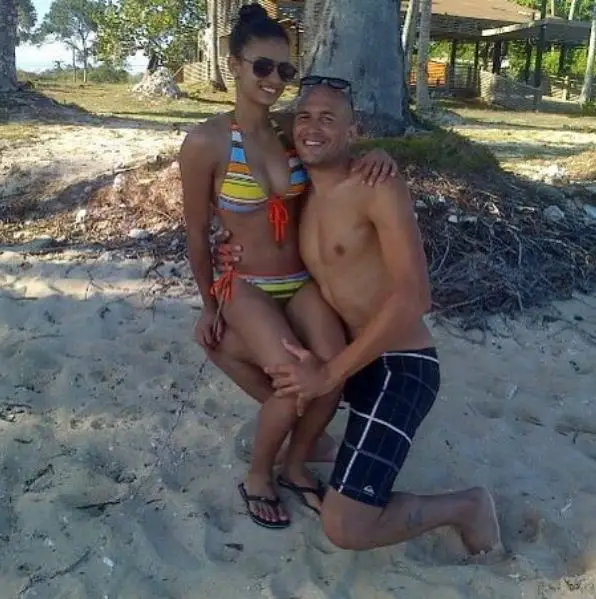 Winifer Fernandez with a rumored mystery boyfriend in September 2018 (Credits: Instagram)
As of 2021, It's unknown whether the man in the picture is her beau. But on a more related note, hardly anything is heard and is reported as to Fernandez's dating status or her potential boyfriend.
The sports star, who won the Baja California International Cup MVP in 2013, has won the hearts and respect of many. As a result, it's understandable for people to be curious about who she is and how her life is going.
A Short Bio On Winifer Fernandez
Winifer Mara Fernández Pérez, an Olympian, was born on January 6, 1995, in the Dominican Republic to a supportive and loving family. She first began playing volleyball at the age of ten and has been smitten with the sport ever since.
After that, the child prodigy, now age 26, represented her country in 15 World Championship games and 45 international events. In addition, the 5'7" (1.70m) athlete was named volleyball player of the year by the Santiago Province Guild Of Sports Writers in 2014 after an excellent junior season.
Named as the best digger, receiver, and best defensive player at the age of 15, Fernandez began playing volleyball for clubs like Cien Fuegos and Mirador in the domestic divisions. 
On the other hand, her volleyball stats have been disguised because many people are more concerned with her appeal than her skills. 
After El Mundo ranked Fernandez to its list of the world's most beautiful athletes, she gave a statement in which she spoke about the impact of global attention – much of it being uninvited.
In light of this, the volleyball player decided to leave the national team without offering a motive and left without a trace. There was no news regarding other clubs claiming her, nor she mentioned anything on her social media.
Nonetheless, she recently used the hashtag #tb to post photos of herself and her teammates.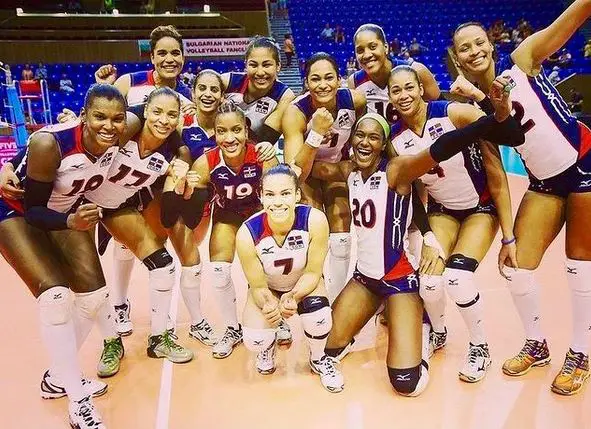 Winifer Fernandez, recalling the days with her volleyball teammates (Credits: Instagram) 
What Is Winifer Fernandez's Net Worth?
While much of the attention is on her personal life, the black-haired, brown-eyed volleyball star has a very successful career.
Fernandez has competed for her country internationally and was ranked seventh in the female player standings in 2017.
Adding to the list, she won gold for the Dominican Republic team in the 2016 Pan-American Volleyball Cup. That's when she started to make a name for herself in the sporting world.
Raising Star:- Auston Matthews Girlfriend, Parents, Net Worth
Though she had great success at the junior level, winning the ADN Cup for her club Mirador in the 2018 season, she still faced intense competition in the global arenas.
And although she makes fewer outings on the games, the Dominican has amassed a sizable net worth and earned a salary of up to $39,549 per year.