Entertainment
Winner of 9 Emmy Awards, Mary Calvi's Husband, Married Life With Mayor of Yonkers, Mike Spano, And Their 3 Children
Winning nine Emmy awards for her work as a journalist, the name of Mary Calvi is as big as it gets on the world of journalism. With a strong dedication and passion for her work, Mary thus stands today as one of the most popular names on television. This has thus risen huge interest in her personal life.
Attractive looks, supported by a charming personality, Mary remains a heartthrob of many of her viewers despite her growing age. However, the News correspondent might have some bad news for her fans all around the world, as she is happily married with the love of her life. 
Happily Married: Husband and Children Completes Family
Mary Calvi is married to Mike Spano who is who is the former member of New York State Assembly and recently the 42nd Mayor of Yonkers, New York.
You May Also Like: Glenn Weiss & Jan Svendsen Engaged At Event, Emmy Awards Highlight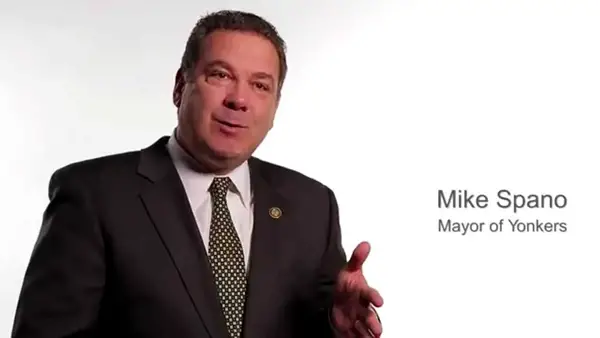 Mary Calvi's husband, Mayor Mike Spano. (Photo: liverampup.com) 
With her husband Mike, she has three children, two sons, Michael and Christopher, and a daughter, Alexandra.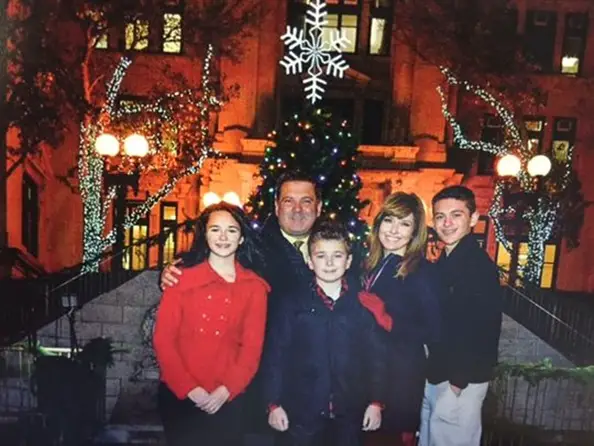 Mary Calvi and husband Mike Spano with their children during Christmas of 2014.  (Photo: liverampup.com)
Like many other journalists, Mary has a low personal profile and so does her husband. They haven't talked about their personal lives openly. However, Mike in an interview has mentioned how they divide time for their family despite their busy schedules.
"We may both have busy lives, but we always find the time to be together. As two full-time working parents, it definitely gets difficult at times but we always make it work. It's what makes our hectic day worth it." 
Don't Miss: Alex McLeod Content With Soon-To-Be-Husband! Any Plans On Getting Married?
According to a source, the couple is very happy and adore their family time and the chances the couple going through a divorce is to very low. The couple met for the first time at a Colombus Day Parade in Yonkers.
At that time Calvi was Miss Colombus and her now husband Mike Spano was running a bicentennial committee. The couple waited till Calvi graduated and started dating since then.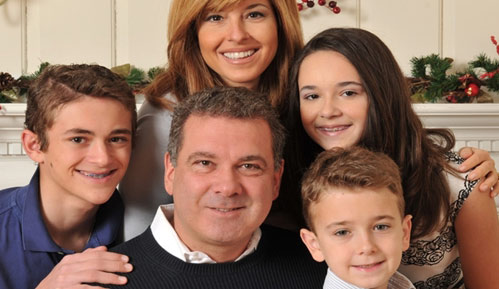 Mary Calvi and husband Mike Spano with their children during Christmas of 2014 at their home. (Photo: liverampup.com)
The five of them currently live together in the city of Yonkers, New York; it is an adjacent city of New York City.
Mary Calvi's Short Bio:
Mary Calvi was born on June 11, 1969, in New York, the United States and currently ages about 49 years old. She graduated with magna cum laude with a degree in broadcast journalism from S.I. Newhouse School of Public Communication which falls under Syracuse University in June of 1989.
By profession, Mary Calvi is a journalist and co-anchor for CBS News. Mostly known as a woman who works hard, she definitely has exceeded everyone's expectation not just by the number of awards she received but also by the work skill she acquires, her personality and her attitude.
Mary Calvi is currently the First Lady of the City of Yonkers and is also an American Journalist and now co-anchors CBS2 This Morning and the CBS2 At Noon at WBCS-TV in New York City.
Read Also: Chris Wragge, Divorced in 2009 With His Wife, Married to Girlfriend Sarah in 2015​​​​​​​
With years of experience in her bag, Mary has recently decided to expand her talents to some other fields as well. After years of research and witnessing several significant incidents, Mary is all set to publish her own book titled Dear George, Dear Mary: A Novel of George Washington's First Love. 
The book, which is set to release on 12 February 2019, recounts Mary Philipse's relationship with George Washington, based on historical accounts, letters, and personal journals.