Entertainment
Wyatt Nash's Married Life & Career- Who Is His Wife?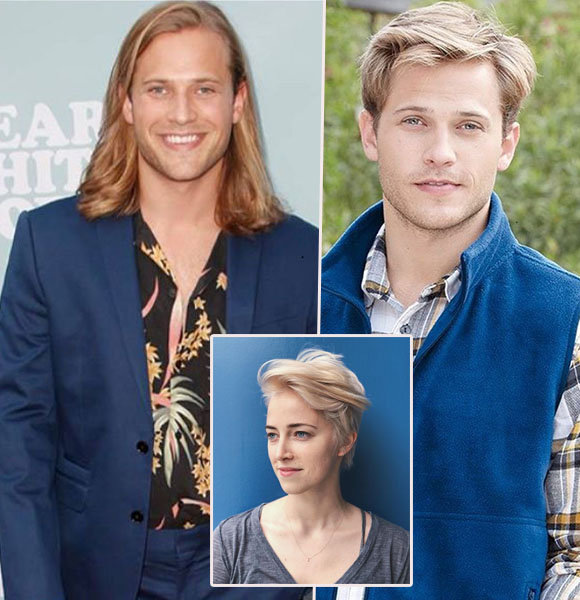 Wyatt Nash is an American TV personality who rose to fame from his role as a contestant on the 22nd season of the hit TV show Survivor in 2011. He is famous for being voted to Redemption Island twice during the show.
Apart from the star's rising career, the fandom is interested in his married life with his wife.
Survivor was Wyatt's first mainstream TV appearance. Since then, he has appeared in multiple hits TV shows such as Pretty Little Liars (2013), Hollywood Heights (2012), and Dear White People (2017-2019).
His latest TV appearance includes the portrayal of Charles Smith in Riverdale in 2019. Wyatt has also done the movie Ford v Ferrari (2019) and TV movies like, Like Cats & Dogs (2017) and The Bridge (2015). No wonder he has managed to gather 18 credits as an actor.
Wyatt Nash: Married Life with Wife
Similar to his well-going acting career, his personal life, too, is smoothly running. He is married and has been with his wife for a long time.
Another Pretty Little Liars Actress:- Lucy Hale Dating, Family, Net Worth
If we turn back time and start from the beginning, Wyatt's relationship with his wife Aubrey Swander began mid-2013. And Wyatt stuck with his girlfriend turned wife and eventually married her. Their wedding took place on 17th September 2017 at a ranch.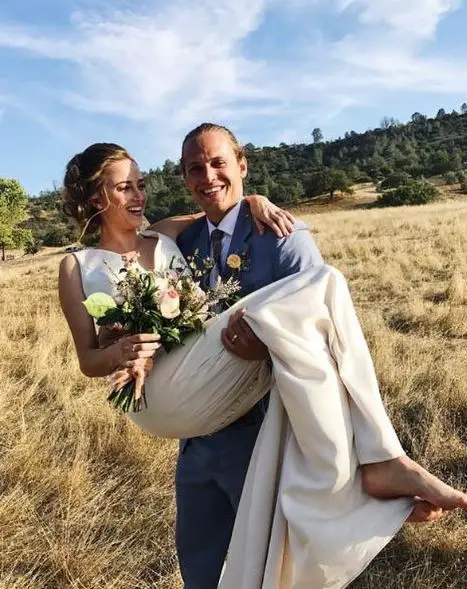 Wyatt Nash carries his wife Aubrey Swander on their wedding day, 17th September 2017 (Photo: Aubrey Swander's Instagram)
The husband and wife occasionally feature on each other's Instagram and are seen having a good time.
Early Life And Career
Wyatt was born on 2nd October 1988 in Nashville, Tennessee, USA. He grew up in an upper-middle-class family where both his parents were doctors. And Wyatt, much like his parents, was expected to follow a career in the medical sector.
And that's exactly what he did. Wyatt, who has two older siblings - an older brother and an older sister - studied Biology and Chemistry in college. Then, after pre-graduation, he started working at a local hospital as a surgical technologist.
Dear White People Creator:- Justin Simien As A Gay Man Concerns On Identity; Has A Dating Affair To Support Him?
Adding on, Wyatt even aimed to go to medical school. However, out of the blue, he became interested in a career in the entertainment business.
So, he asked his parents' permission to try acting professionally for three years. Already good-looking, he did not have any trouble finding jobs, first as a model, then as an actor.
After a strong start to his acting career, he relocated to Los Angeles, California, from Nashville to pursue acting further. And Wyatt has never looked back since.
Interesting Facts: Height, Real Name
Wyatt stands at the height of 6 feet (1.83 meters).
Wyatt Nash is his stage or reel name. His real name is Matthew Wyatt Elrod. He made his stage name from the combination of his middle name "Wyatt" and "Nash" for his native city of Nashville.
Stay with us for more updates regarding happily married couples and their new journey.
Keep reading all the details regarding the star's rising and successful career!