Entertainment
Y'lan Noel Married Status, Family, Ethnicity, Movies, Height
American actor Y'lan Noel is among the rising new faces in Hollywood. He is best known for his portrayal of Danial King in the HBO series Insecure (2016-2018).
Besides that, he also gained massive recognition for his role as drug lord Dimitri in the action-horror film, The First Purge (2018). Read on to know more about The First Purge actor's personal and professional life.
Y'lan Noel Married Status
There is no denying that Y'lan is one attractive guy with many admirers.
However, he is not a married man yet, so a wife is out of the question. As for his relationship status, during an interview with New York City's radio station Hot 97 in June 2018, he clarified his status as single.
Further, the Insecure actor keeps his personal life extremely secluded and never speaks about his private life. What makes it even worse is the fact that he does not even have a presence on Instagram, Twitter or any other social media platform.
In addition to such a secluded personal life, Y'lan has never even been linked to anyone who could be tagged as his possible interest.
Y'lan Noel On-Screen Romance
Despite his extremely secret love life in real, his on-screen romance with co-actor Issa Rae is quite interesting. 
Know More About Y'lan's Onscreen Girlfriend :- Issa Rae Reveals Her Awkward Moments ; Also Opens Up About The Struggles In Her Career
In the HBO show, he portrayed the character of Issa's high school and college friend, Danial King.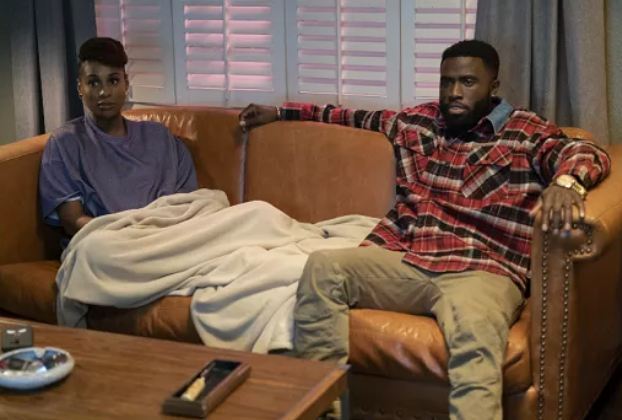 Y'lan Noel and Issa Rae in a still from Insecure Season 3 (Photo: newsweek)
Danial initially entered the show as the guy who hooked up with Issa's character, Issa Dee, when she was already with someone else. But as the story developed, his character was given more dimension with a strong storyline.
Family/ Ethnicity
Y'lan was born in Brooklyn, New York and raised in Queens. Later, his whole family moved to Stone Mountain, Georgia. Many might not be aware that the actor of Afro-American ethnicity is said to be of Panamanian descendant.
Apart from that, Y'lan has never let anything out about his family. Despite his secrecy about his personal fact, the Insecure actor has mentioned that he has a pet chihuahua named Mello.
Career/ Movies 
Y'lan realized his passion for acting at a very young age. Following his passion, he studied theatre at New York University's Tisch School of the Arts.
Eventually, Y'lan got his first acting break from The Spartan King (2012), which was released in the Warsaw Film Festival in Poland.
Emerging Actor:- Titus Makin Jr. Married Status Now, Details On Girlfriend, Gay & Family
However, his big break came in 2016, when he was cast as Daniel King in HBO's Insecure. After his success from the HBO series, Y'lan starred as the lead in the science fiction action film, The First Purge (2018).
Apart from that, Y'lan has also appeared in movies like House of Another (2013), Slice (2018) and The Weekend (2018).
As of now, the actor is busy with the post-production if his upcoming movie The Photograph which is a romantic film that will hit the theatres on Valentine's Day of 2020.
Some Other Facts
Born in 1988, Y'lan celebrates his birthday on the 21st of May.
Y'lan Noel is also known by his nicknames- Lantey and Ylantey.
On his physical attributes, Y'lan stands at a height of 5 feet 10 inches (1.77 m) with a complimenting weight of 73 kgs (161 lbs).