Yamiche is married to her husband Nathaniel Cline, ... Both of her Parents are immigrants from Haiti..Coming from an African-American background...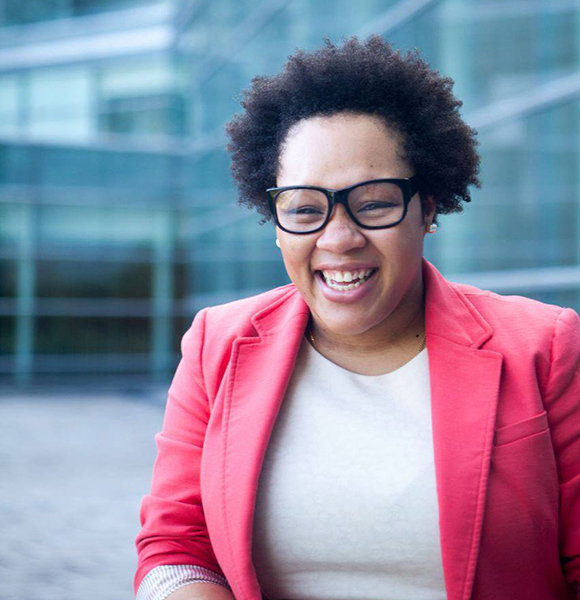 Yamiche Alcindor is a journalist-reporter of American nationality. She has covered various issues ranging from politics to social justice throughout her career.
She also works as a White House Correspondent for PBS NewsHour where she has been active since 2018. Yamiche reports & analyzes policies and developments under the administration of President Donald Trump.
In 2013, Yamiche was awarded the title of "Emerging Journalist of the Year" by the National Association of Black Journalist.
Wiki-Bio, Parents
Yamiche was born on 11th January 1986 under the birth name, Yamiche Léone Alcindor. Both of her parents are immigrants from Haiti and had met one another while studying at Boston College. The couple later moved to Miami where Yamiche grew up.
Haitian-American Actress:- Garcelle Beauvais Shuts Cheating Husband For Children; Family First - Actress Reveals
The PBS reporter completed her college education from Georgetown University, Washington, where she received her bachelor's degree in Arts and African American Studies in 2009.
Career, Net Worth
While still at university, Yamiche pursued her career in Journalism by working as a news intern in major news publications like The Miami Herald, The Seattle Times and The Washington Times. During her tenure at those said publications, she wrote on various national and international issues including racial violence, health issue, Haiti, and cultural differences between African countries and America.
In 2018, Yamiche's career reached a new height after she landed the position of the White House Correspondent for PBS NewsHour earning a considerable salary of more than $100,000 a year. However, with the increase in pay and status, came a few challenges and exposure too.
Interrupted By President Donald Trump
During a press briefing by President Trump in White House on the first week of November 2018, the reporter found herself interrupted by the President while she was asking him a question.
More On Donald Trump:- MSNBC Cuts Off Donny Deutsch For Comparing President Trump With A Sociopath
As she questioned the President about the possibility of Republican figures like him encouraging white nationalists, Trump interrupted her by calling her question "racist" and chose not to answer further.
After the event, several other journalists backed up Yamiche claiming she had no racist intentions at all and even criticized Trump for not acting professionally.
Coming from an African-American background, she also wrote in the past about the impact of President Trump's policies on the African-American community and other people of color in the US.
Personal Life
Yamiche is married to a husband named Nathaniel Cline, who is a Virginia-based Journalist. The couple started dating in 2014 and eventually tied the nuptial knot in a wedding ceremony held on 3rd March 2018. 
Both the bride and groom were dressed beautifully in almost all white apparel for the wedding.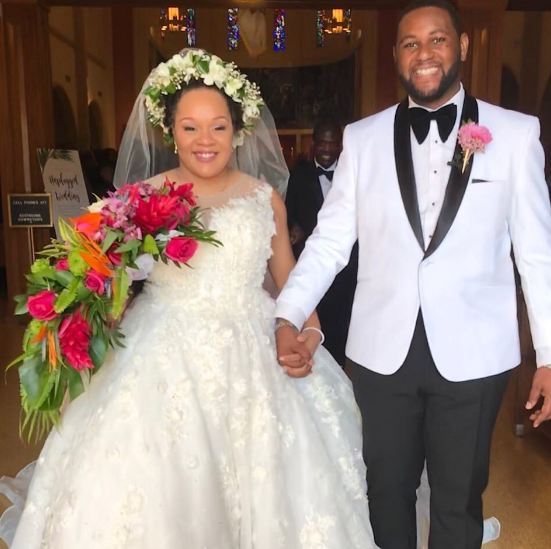 Yamiche Alcindor and husband Nathaniel Clines hold hands at their wedding on 3rd March 2018 ( Yamiche Alcindor's Twitter)
As Yamiche doesn't let the job's weight put a burden in her marriage, the PBS journalist and her husband haven't encountered any marital issues as of today.