Entertainment
"Quantico" Twin Sister Yasmine Al Massri Has Husband & A Family To Love Unconditionally
Actress Yasmine Al Massri is best known for her role as identical twins, Nimah and Raina Amin in Joshua Safran's Quantico.
Growing up as a Palestine refugee, she is one of the actors who brings a wealth of worldly experience to the screen. However, she is one of the few actresses with a personal life that may be more interesting than her on-screen characters.
So, for those who want to know more about Yasmine's blissful family life then, here we present you the detailed information to be envy with her family life.
Family Includes Husband To Love Unconditional
Actress Yasmine Al Massri got married to the actor Michael Desante. Yasmine and her husband Michael had grown up on the same street of the Beirut, Lebanon.
Though the couple hails from the same country and same street of Lebanon, Michael had left the country with his family when he was nine to the United Kingdom. And Yasmine had left the country when she was 20 to attend the École Nationale Supérieure des Beaux-Arts in Paris to mine her identity in the live performance.
And not long after Yasmine starred as a "Palestinian" mother in Julian Schnabel 2010's internationally acclaimed film, Miral, actor Michael Desante called Yasmine to Los Angeles. And with her French citizenship, she entered the States and bound on the romantic relationship with Michael. They have been together ever since.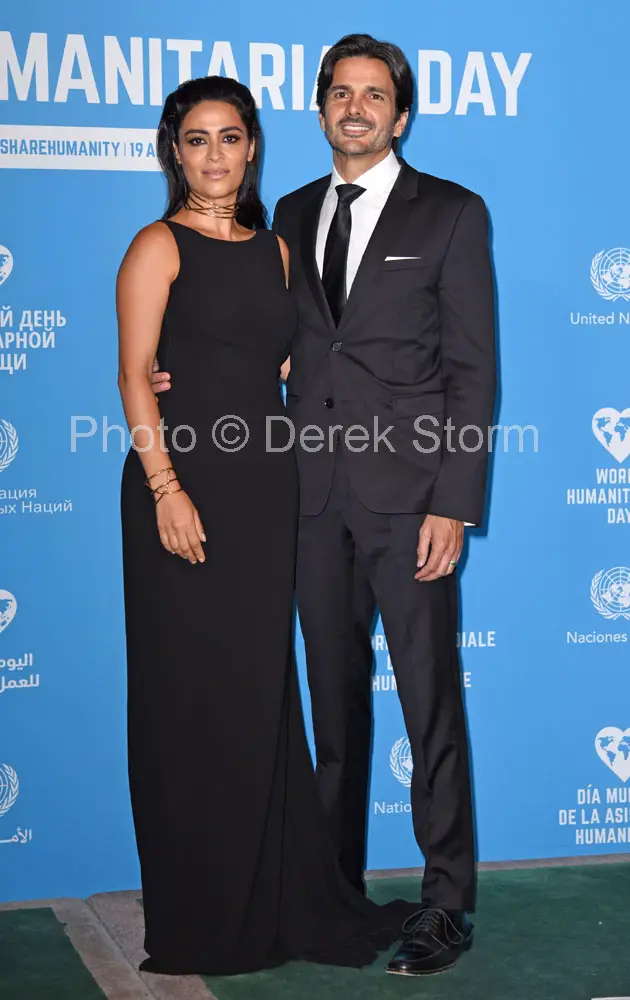 Yasmine Al Massri and husband actor Michael Desante attends the "World Humanitarian Day 2016" on 19 August 2016 (Photo: www.alamy.com)
Born to the Palestine father and Egyptian mother, Yasmine is blessed with the beautiful baby boy, Liam Desante in 2012. And as of now, she has become the citizens of United States in 2016 and currently resides in Los Angeles with her husband and son.
Twin Sister In "Quantico"; Career
Yasmine Al Massri beautifully portrayed the role of identical twins "Nimah Amin" and "Raina Amin" on the ABS thriller show Quantico.
Her character "Raina Amin" and "Nimah Amin" are conservative Muslim siblings who are an FBI agent. But Raina wears the hijab(headscarf), unlike her sister Nimah. Though both of them are loyal to the United States, they are biased due to their religion.
Yasmine's seemingly effortless portrayal of two characters truly reflects her natural acting abilities.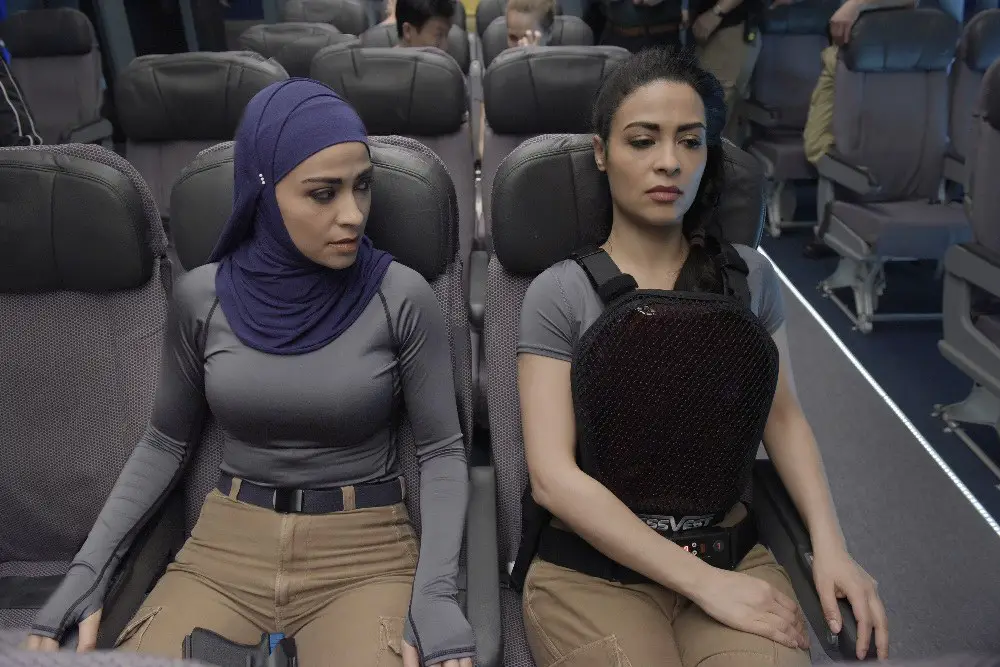 Yasmine Al Massri as the twin sister, Raina, and Nimah in Quantico (Photo: Glamour)
Also, a professional dance, Yasmine's talent was recognized immediately after her debut in the 2007's Nadine Labaki's Lebanese picture Caramel. This movie was shown at the Cannes Film Festival and also awarded her with the "Best Actress Award" at the Abu Dhabi Film Festival and also got nominated for "Best Actress" at the Asia Pacific Screen Awards.
The multi-linguist actress is very dedicated to providing authentic performances and she, therefore, brings incredible diversity to any production. Also, her multi-cultural experience is a great asset to Hollywood and she surely is representing the people from many different backgrounds.
After graduating from "L'Ecole des Beaux-Arts de Paris" in 2007, in the same year, Yasmine made her film debut in the Lebanese LGBT-themed dramatic comedy Caramel. Thereafter Yasmine went on to star in numerous international films including Al Juma Al Akheira, Al-mor wa al rumman, and Miral.
Similarly, Yasmine's popular acting credits include the 2014's NBC drama series Crossbones and 2018's Law & Order: Special Victims Unit. Well with her acting career, there is no doubt about the good net worth she has earned. But as of now, she has not disclosed the exact amount of her net worth.