American rapper, singer and songwriter Yelawolf...is best known for the singles...was engaged to Canadian singer and songwriter...he has three children with...he calls his mother a rockstar, who was really into...could be helpful while looking after his three children...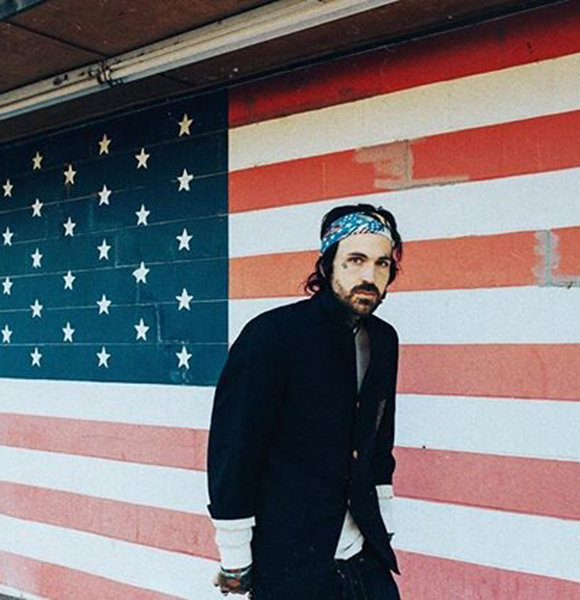 American rapper, singer, and songwriter Yelawolf's career in the music industry started in 2005. Yelawolf's real name is Michael Wayne Atha. As he has a Native American background, his stage name YELAWOLF comes from the two words, Yela, which represents light, and wolf, which represents fierceness.
From 2005 till 2010, Yelawolf released independent solo materials, which included one extended play (EP) and four mixtapes. His 2010's Trunk Muzik EP gained him sustainable mainstream attention.
The southern rapper released his first major album, Radioactive, through Eminem's Shady Records in 2011.
He is best known for singles like Hard White and Let's Roll.
Yelawolf's Career In Brief
The rapper's prominent career in music started after he signed a recording deal with Eminem's record label, Shady Records. Under the agreement, Yelawolf released five albums: Radioactive (2011), Trunk Muzik Returns (2013), Love Story (2015), Trial by Fire (2017), and Trunk Muzik III (2019).
The rapper also released Best Friend, in which Eminem was also seen spitting more than 16 bars in a full aggressive mode.
Another American Rapper:- Bryson Tiller Girlfriend, Daughter, Baby Mama, Net Worth
Yelawolf released his first independent studio album, Ghetto Cowboy, on 1st November 2019. He is busy touring in the US and Canada, promoting his new song and album till the end of 2019.
His Girlfriend And Wife
Yelawolf, the former skateboarder, was dating Canadian singer and songwriter Fefe Dobson and got engaged in 2013, but the couple split in 2016. However, the couple made random headlines citing that they had tied the knot in September 2019.
Yelawolf married his girlfriend Fefe Dobson in September 2019 (Photo: Fefe Dobson's Instagram)
Interestingly, before Fefe, he was married to Sonora Rosario. Besides, he has three children with Sonora. He has two sons, born in 2002 and 2004, followed by a daughter born in 2006.
His Parents And Net Worth
The Southern wordsmith was born on 30th December 1979 in Gadsen, Alabama, to a Native American father and a white American mother, Sheila. Her bartender mother had him when she was only 16.
In an interview done with Complex in May 2010, Yelawolf claimed that he bounced around a lot with his mother from one place to another as his father was not around when he grew up.
I didn't have a father. My dad was 86ed when I popped out. So I spent my life as a Gypsy, pretty much, with my momma bouncing around.
Further, he calls his mother a rockstar, who was really into classical music. Thus, she also dated men that were in the music world in the likes of Journey, Yes, Fleetwood Mac, Zepplin, Lynyrd Skynyrd, and many more.
You May Read:- Young Dolph Baby Mama, Wife, Family
However, Yelawolf is trying to be a good father to his children.
The Alabama native's net worth of an estimated $4.5 million could be helpful while looking after his three children, sending them to high school and college. The American singer with a height of 6 feet (1.8 m) accumulated most of his wealth from album sales as well as through rapping contracts with Columbia and Shady Records.