Entertainment
Yoko Ono, John Lennon's Wife Bio: Where Is She Now?
Yoko Ono is most famous for being the wife of the late John Lennon...her bio is given below...has two children from two different marriages...is now close to her Sean Lennon...has a massive net worth of around $600 million...her age now is...is a stepmother to John's son Julian...has a height of...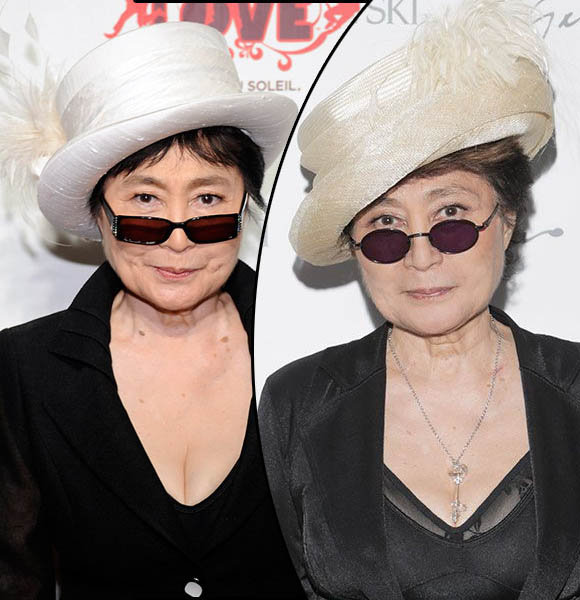 Yoko Ono, who is most famous for being the wife of the great late John Lennon, is a talented personality in her own right. She is an Avant-garde artist, musician, filmmaker, and activist and has worked in various sectors of the show business.
In addition to being a singer and songwriter, Yoko is a performance artist and has worked in various productions of both English and Japanese language. She is also a peace activist and is sternly against gun violence.
Talked About Wedding To John Lennon
Yoko and John first met at the Indica Gallery in November 1966. And they dated for a few years before finally deciding to get married. But their wedding and the days that followed is a fantastic story. 
Yoko and Ono initially wanted to get married on a cross-channel ferry going from England to France. But they weren't allowed to do so because Yoko wasn't English, and she couldn't get a day visa to go across. Also, the captain of the ferry wasn't allowed to officiate a marriage ceremony at the time.
So, the couple made a plan B and decided to get married in Paris. They chartered an aircraft on 16th March 1969 and flew to Paris. However, French authorities didn't allow them to get married there as well because they hadn't lived in France long enough.
This caused them to relocate their wedding for the third time. And this time, they decided to go to Gibraltar as it was the only place they could get married at. Finally, their wedding took place on 20th March 1969.
However, Yoko and John didn't stay at Gibraltar for too long. Just hours after getting married, the then-newlyweds flew back to Paris and stayed at the Plaza Athene. They were driven out by French authorities, again, and the couple ended up going to Amsterdam. They stayed in room 702 of the Hilton hotel and began their bed-in for peace- a non-violent protest against wars. The bed-in was staged for seven days, ad after that; they flew to Vienna for the final chapter of their wedding tale.
Another Interesting Read:- Travis Barker's Daughter Alabama Barker Age, Net Worth, Height
Upon arriving in Vienna, Yoko and John held a press conference from inside a white bag, fighting for peace. Their two weeks wedding fiesta ended up making them the most famous couple in the world at the time, and their wedding seemed to everywhere around the globe.
In a nice touch of respect and remembrance on the couple's 30th anniversary, Gibraltar issued postage stamps of John and Yoko as their wedding was the most famous wedding to have ever been held in that place.
Married Life With John
The first thing Yoko and John did after getting married was, become an advocate for world peace. But the irony here is that the people that advocated for peace didn't get peace in their own lives. Their relationship hit many hurdles, and they did not have a particularly happy time during their time together.
John had an extra-marital relationship with their assistant, a woman named May Pang. The affair began in 1973 and ended 18 months later. John and Pang set up a home in Los Angeles, and Pang also claims that her relationship with John happened with Yoko's permission. And Yoko did give her approval for the relationship, saying that it was meant to be a break for both her and John as both of them needed some rest and space.
Immediately after the end of their affair, Yoko and John got back together, and Yoko got pregnant with their first child together- son Sean Lennon (born - 9th October 1975). She, 42 years of age at the time, concentrated fully on her pregnancy when Sean was in her womb as she had had several miscarriages before that.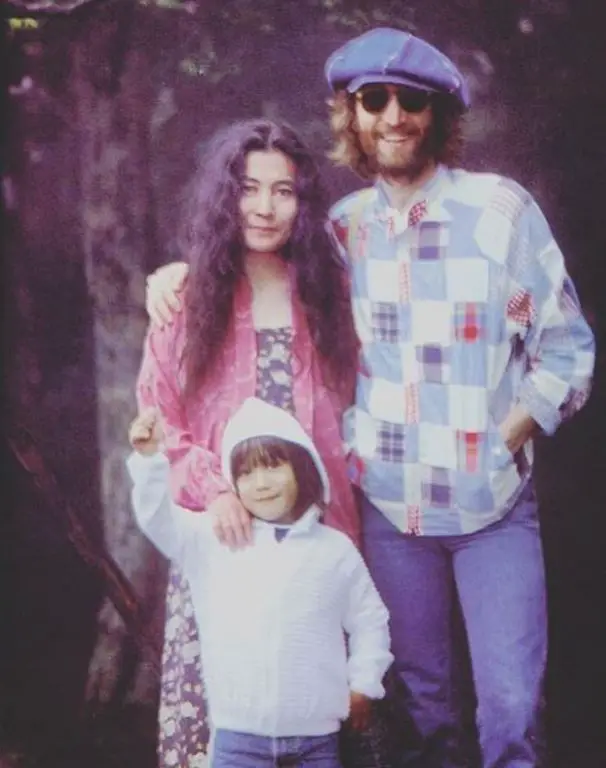 Yoko Ono with John Lennon and son Sean Ono Lennon (Photo: Daily Mail)
Yoko and John stayed married till his death on 8th December 1980. The artist is close to Sean. She and her children still miss and remember John. 
Previous Relationships
Yoko had serious relationships with two men before she met John. She was in two marriage relationships, and both ended in divorces.
The first person Yoko tied the knot with was Toshi Ichiyanagi, a music composer. However, their marriage, which started in 1956, ended with a divorce in 1962.
After Toshi, Yoko married for the second time, this time with Anthony Cox. They entered a marital relationship on 28th November 1962. But they annulled the marriage on 1st March 1963.
Read More:- Meet Marc Martel, Queen Sound-Alike Singer's Exclusive Facts
However, they remarried on 6th June 1963, and had one child - daughter Kyoko (born - 3rd August 1963) - before finally divorcing each other on 2nd February 1969. Anthony allegedly kidnapped Kyoko and took her with him. So, Yoko didn't see Kyoko until she was 31 years old.
Bio And Facts: Age, Height, Net Worth
Yoko Ono was born on 18th February 1933 in Tokyo, Japan.
She stands at the height of 5 feet 2 inches (1.57 meters).
She is the child of Eisuke Ono and Isoko Yasuda Ono. Her great-grandfather, Zenjiro Yasuda, was the founder of Yasuda Bank.
She is the stepmother of Julian Lennon, John's son from his previous marriage with Cynthia Lennon.
She has an estimated net worth of around a massive $600 million.