News
A Tour Of Sean Lennon's Rock-Solid Relationship With Model Girlfriend; Still Not Thinking About Getting Married?
There are not many people who do not know the famous American singer Sean Lennon. He is the son of the great John Lennon and Yoko Ono. Having been born in a music family, he was bound to walk on the same path as his father and so he did. But in this segment, we are not going to talk about his father and his musical career more. Rather we are going to focus on his personal life and long run relationship with his model girlfriend, Charlotte Kemp Muhl. So let us take a look at their relationship.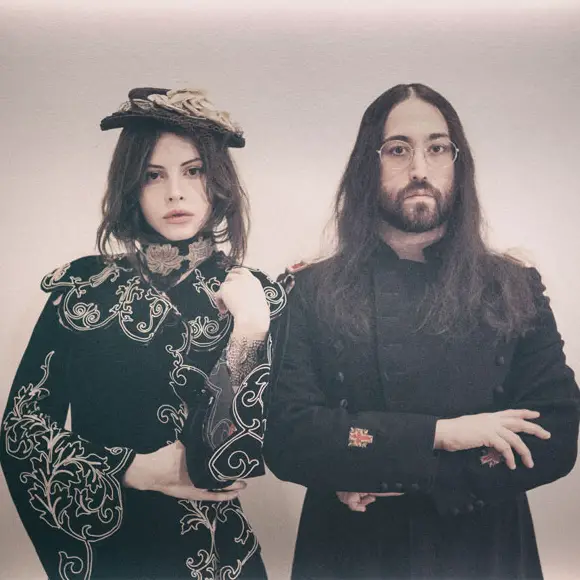 Known as one of the sons of the legendary icon John Lennon of The Beatles, there's no doubt when people easily recognize who Sean Lenon is. Coincidentally, being born on his father's 35th birthday, Sean has been sharing the same date for his birthday as well as the same profession for living like his father.
Of course, having parents such as the great John Lennon and Yoko Ono, and Elton John as the godfather, Sean Lennon was destined to become an American musician since the day he came to this world.
Picking his love for music at the age of 5 and embracing the readymade career at hand, Lennon has been coming under the spotlight for his extraordinary music creation. But it isn't just the music which captured the views attention. His long-term relationship with girlfriend Charlotte Kemp Muhl has been speculated by the audiences and have been a topic of interest for everybody.
Adorable Relationship With Girlfriend Charlotte:
Not many are unaware of the fact that Sean and Charlotte have been seeing each other for a long time now and they make a perfect pair. The relationship which sparked after their first meeting in Coachella in 2005, has been active ever since and have been going stronger than ever before. Charlotte, who a renowned model of age 31, is also known for her musical endeavor along with boyfriend Sean.
With constant social media posts from both their sides, the couples made it obvious about their relationship through Sean Lennon's Instagram post wishing Charlotte a very happy birthday with an "I Love You" caption.
The post above is an abstract from Sean's Instagram account, and the caption says it all about his love for Charlotte. 
Sean, who has a long dating history of girls, has finally been affixed with girlfriend Charlotte. The pair has collaboratively started their musical band "The Ghost of a Saber Tooth Tiger"  and have been giving out their exhilarating performances ever since its creation.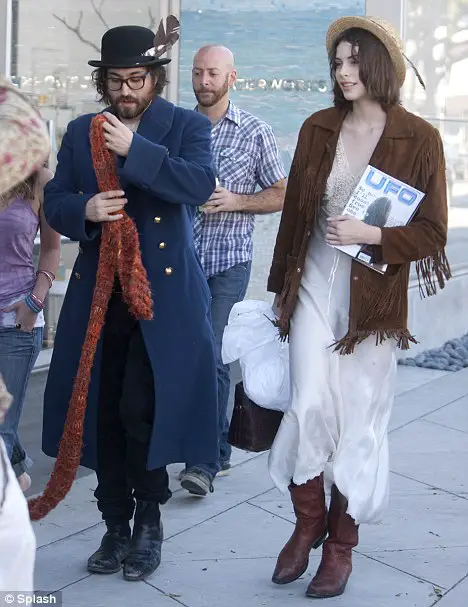 Sean and Charlotte spotted together while headed to shop for his mother's birthday (2011). (Photo: dailymail.co.uk)
Charlotte Potential Wife: Why Aren't They Getting Married?
After their long-term relationship and endless sharing of love, there hasn't been any news about the pair tying their knot till date. Which is why people have been wondering when the pair will publicly announce their wedding date.
But with constant schedules tied to music tours and album release, the duo has not given their audiences with a single hint of their marriage.
Other Musician's Story: Mary Austin, Freddie Mercury's Muse Wiki: An Exquisite Relationship That Silently Thrilled Everyone
But with constant updates of both Sean and Charlotte in their social media about one another, it is without any question that the duo shares a strong bond and could stun us all one day with their big wedding news. 
Sean's Upcoming Tours:
A successful career in the music industry, and an equally proud fanbase, people would want to see him on the road and tour more often. But for the hardcore fans, we have some sad news as he has been reported to take some time off touring and no tour dates for this year have been listed. Sorry fans of Sean Lennon, till next time!
Read Also: Imagine Dragons' Drummer Daniel Platzman Age 32 Family Background & Facts
Sean Tara Ono Lennon, born October 9, 1975, is the son of famous Beatles man, John Lennon, and Yoko Ono. Like father, like son, not many people follow the footsteps of their father, but Sean did and has a successful music career like his father.
Having been relentless in his music career and justifying his talents and abilities, he is reported to have accumulated a whopping net worth of $200 million.