Entertainment
Young Age 'Scream' Actor Amadeus Serafini: Dating With Lovely Girlfriend
Amadeus Serafini started modeling at the age of eighteen with...was spotted together with his girlfriend's family at the...after three years of dating life, the couple seemed to be still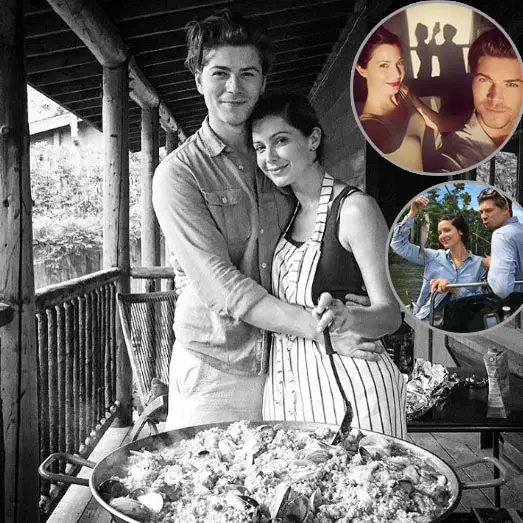 American actor Amadeus Serafini has been sharing the romantic life with the actress Carmen since the very long time. Also, they have been very open about their romantic life.
But as of now, the couple has been hiding behind the bars and has kept their dating life away from the prying eyes. Moreover, their relationship seems to have taken a drastic turn.
Dating Actress Girlfriend; Wedding Plans?
 Amadeus Serafini had been dating the American actress Carmen Nicole Tonnarelli since 2015.
Though the couple didn't talk about their first meeting, their relationship was a strong one. Back in 2015, the couple attended the MTV and Dimension TV premiere of Scream at the Los Angeles Film Festival on 14th June.
Dive In:- Lauren Sanchez Is Dating Jeff Bezos For Months, Facts About Relationship
The love-bird rarely made the public appearance and were low-key about their love life.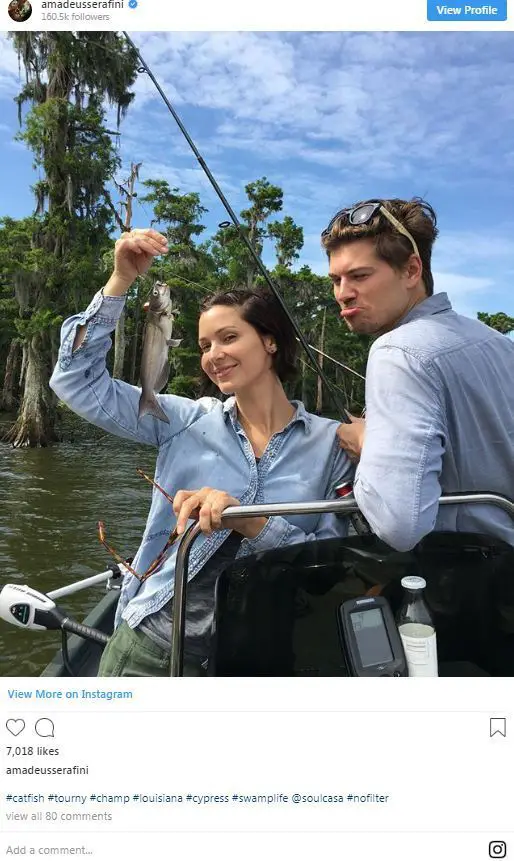 Amadeus Serafini, girlfriend Carmen Nicole Tonnarelli (Photo: Amadeus Serafini's Instagram)
Also, the Summertime star usually shared the picture with his girlfriend in social media until 2016. But after the year, the couple stopped flaunting their love life on social media, which merely brought the chaos among the fans regarding their relationship.
Alert! The couple didn't drift their way but they started living a low-key life away from the prying eyes.
Discover:- Joel Embiid Dating Game Is Real Strong! Engaged With Super Hot Girlfriend?
Also, Amadeus was spotted together with his girlfriend's family at the dinner in 2018. Even after three years of dating life, the couple seemed to be still dating.
Married Or Split?
Interestingly, in 2019, new information came into light regarding the actor's relationship. On 14th May 2018, Amadeus' partner shared a picture on occasion of Mother's Day featuring her children. Carmen has two children: a boy and a girl aged around seven to ten.
But the new disclosure has raised many questions among the fans. Did she split with Amadeus and married someone else? Or, are those his kids?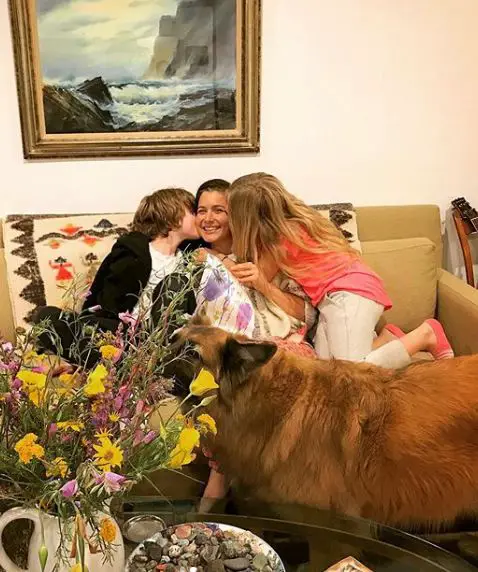 Amadeus Serafini's partner Carmen Nicole Tonnarelli with her two kids on mothers day on 14th May 2019 (Photo: Carmen Nicole Tonnarelli's Instagram)
If they are indeed Amadeus' kids, the pair did manage to keep the information very private all those years. However, considering the fact, Amadeus wasn't featured in any of the pictures with the kids, there is also a high possibility that they aren't his kids. 
Moreover, in the first place, it isn't certain that the actor is still dating Carmen. So, for now, until one of them confirm their relationship status, coming up to a conclusion wouldn't be a good idea. After all, both of them were very private about their life since 2016, and a lot can happen within a year.
Short Bio
Born on July 7, 1993, Amadeus Serafini grew up in the United States and Europe. He possesses mixed ethnicity as his mother's parents were originally from Italy and Poland. 
However, he moved to Los Angeles later to take acting and theater studies. He started modeling at the age of eighteen with Ford Models. Amadeus acting coach was Eric Morris.
He is currently an American actor. His first movie appearance was a short movie titled Smoke, which was based on a story from the award-winning Alan Heathcock.
He is best known for Scream: The TV series (2015), Oh La La, Hollywood Speaks French (2014) and Smoke (2013). According to a source, his series Scream 3 which was scheduled to air from August 25 at 10 p.m. got canceled due to low ratings.