Zach's girlfriend is...been dating for...is 24 years of age...comes from a loving home...parents are former...has a sister...also has extended family in...he belongs to... might be Jewish...has a height of...played for the high school team...went to college at...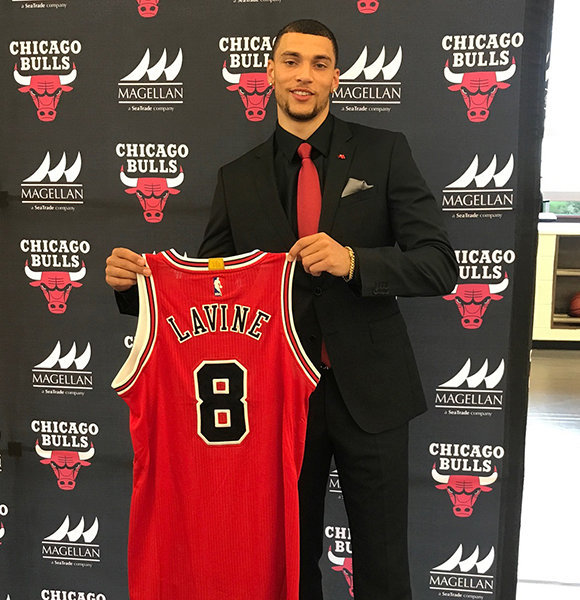 American professional basketball player Zach LaVine is one of the hottest prospects in the NBA right now. He is one of the best youth players that the Chicago Bulls brought in in recent years.
A Washington native, Zach played sports from his early childhood, and the hard work has paid off very well. The player is now one of the most critical players in the Bulls' roster.
Zach's Girlfriend
Being a celebrity player has its pros and its cons. And Zach knows that all-too-well as there has been a lot of interest in his love life.
In regards to Zach's dating life, he is occupied as he is going out with his girlfriend Hunter Mar. Hunter, 22, is an Instagram model who rose to popularity after the start of her relationship with Zach.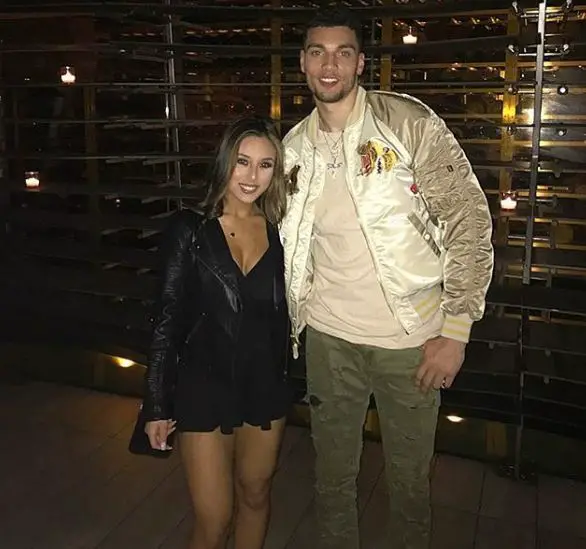 Zach LaVine and girlfriend Hunter Mar pose for a picture on 21 May 2017 (Photo: Zach LaVine's Instagram)
Speaking about the start of their relationship, the first time that the two were seen together was on a picture that Zach posted on his Instagram with a caption "Fun ass day at the beach yesterday with the fam!" on 2nd May 2015. It was probably around that time that the couple first started dating.
Another Chicago Bulls Player:- Otto Porter Girlfriend, Parents, Family, College
After the first picture, the couple has been together to this date. They go out together for each other's birthdays and holidays. For instance, they took a vacation to an unnamed place on 22 April 2019.
Parents And Background
It is safe to say that Zach comes from a family with an athletic heritage. His dad, Paul LaVine is a former NFL player who played as a linebacker for the Seattle Seahawks.
As for his mother, Cheryl-Johnson LaVine, who was an athlete herself as well, played softball during her youth days.
Continuing with his family, Zach also has a younger sister, Camryn LaVine. Other than his immediate family, the Chicago Bulls player also has extended family living in the San Bernardino area.
College & Career Info
Zach took his education and his basketball career together. He attended the Bothell High School in Washington. Playing for the high school team from his sophomore year allowed him to make his own mistakes and learn from them.
After high school, he was selected by UCLA to join their squad. This started his college career. But he didn't play for a long time at UCLA. 
Also From The NBA:- Spencer Dinwiddie Dating, Married, Family, College
Just after one year at UCLA, Zach started his NBA career as he was drafted 13th overall by the Minnesota Timberwolves.
Zach plays as a point guard for the Chicago Bulls as of October 2019. The Bulls signed him in 2017. Zach also signed a massive four-year, $80 million deal with the Bulls in July of 2018. 
Zach's Bio
Zach LaVine (full name - Zachary LaVine) was born on 10th March 1995 and is 24 years of age. He has a biracial ethnicity coming from his African-American father and an American mother. He also might have Jewish heritage, but it is not confirmed yet. The religion that he follows is not known.
Zach, who has been playing in the NBA for five years, has a height of 6 feet 6 inches or 1.98 meters. He weighs around 82.1 kgs or 181 lbs and has a wingspan of 6 feet 8 inches.