Entertainment
Is Zack Ryder Married? Relationship with His Wife-To-Be & Parents
Zack Ryder is a WWE professional wrestler...is not married...but is engaged to his wife-to-be...proposed his girlfriend twice...parents are...his real name is...has fought cancer during his early years when he was in high school...his age is...has earned a decent net worth from his wrestling career...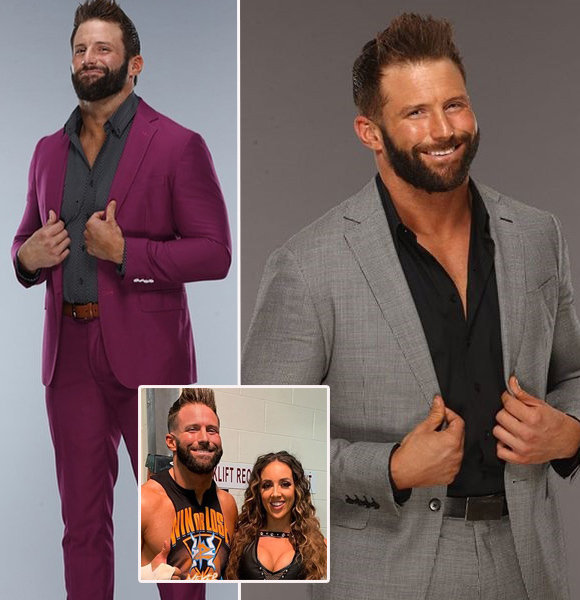 Matthew Joseph Cardona Jr., or as he is commonly known, Zack Ryder, is an American professional wrestler and entertainer. He is currently performing for WWE and is signed to the RAW brand.
However, Zack began his career with New York Wrestling Connection (2004 to 2006) before making the big jump to WWE.
Is Zack Ryder Married?
The answer to the immediate question is - No, Zack is not married. However, he is engaged to his wife-to-be, who also happens to be a wrestler.
Zack, who previously was in a relationship with another WWE superstar Emma till late 2016, started dating Chelsea Green (real name - Laurel Van Ness) in early 2017. The wrestler couple posted their first picture together on 4th April of that same year.
Their relationship progressed steadily, and then in April 2019, the couple got engaged. However, the engagement seemed like a two-act play.
Another WWE Superstar:- Braun Strowman Injury Update, When Is WWE Superstar Returning Back?
The first act consisted of Zack proposing Chelsea inside the ring while they were on the Major Wrestling Figure Podcast. The proposal, however, wasn't an actual proposal as Zack presented Chelsea with a miniature version of a wrestling ring while being on one knee.
The hilarious act didn't go down well with Chelsea and delivered him with a low blow.
But, the play doesn't end here as act two of the proposal consisted of an actual ring. Zack, on the second act, proposed to Chelsea with a real ring at the Empire State Building on 5th April 2019.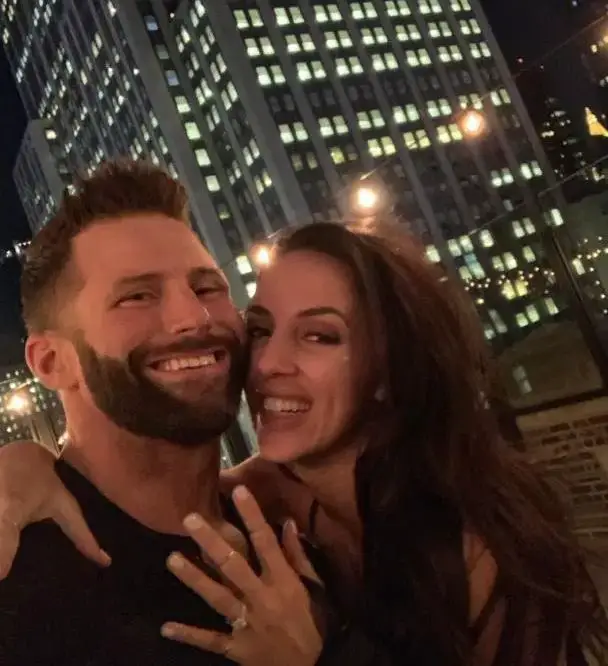 Zack Ryder poses with fiancee Chelsea Green at the Empire State Building on 5th April 2019 (Photo: Chelsea Green's Instagram)
As of now, the athletic couple is happily living together, surely planning their wedding. 
Parents Info 
Zack Ryder was born in North Merrick, New York, to loving mother and father, Matthew Joseph Cardona Sr., who goes by the name of Mister Ryder on Twitter.
Similar Personality:-Matt Hardy Net Worth, Wife, Kids & Latest Facts Of WWE Wrestler
Zach, most probably, got his enthusiasm for bodybuilding and athletics from his father. His dad, at 62 years of age, competed in a bodybuilding competition in April 2019.
Besides that, not much else is known about Zack's parents other than the fact that he posts about them occasionally, especially on special occasions such as Mother's and Father's Day.
Battle With Cancer
Zack attended high school in his hometown. While at high school, he was diagnosed with a tumor in his foot, which later turned out to be cancer. Zack explains the situation himself saying the following during the Prime Time with Sean Mooney podcast in 2018:
What happened was there was a pea sized tumor on my right foot. I showed my mom and went to the doctor and they said, 'Keep an eye on it.' I was an idiot kid, so I didn't realize that it was getting bigger every day.
He continued,
A couple weeks or maybe a month or so went by and it had gotten to almost a golf ball size and I don't know, looking back, I'm like, 'How did I not notice this?' I can't make any excuse. Anyway, we went to the doctor and they ended up removing it and doing the biopsy and everything. They realized it was a cancerous tumor; but, they thought they had caught it early enough that no chemo or anything would be needed.
Zach added:
But, they said that if this type of cancer, synovial sarcoma, if it were to spread it's going to spread into your lungs, so you need to get a chest X-ray every month, so that's what we did and just about a year later of getting it every month, we saw the two tumors in one and one in the other. We caught it as early as you can catch it, but that meant the cancer was in the blood and now chemo was needed. It was 100% necessary.
However, his will to get better and make it to the WWE kept him alive and gave him the strength to keep fighting. And now, he is leaving his dream in the wrestling scene.
Interesting Facts: Age, Height, Net Worth
Zack was born on 14th May 1985.
He stands at the height of 6 feet 2 inches (1.98 meters) and weighs at around 224 lbs.
The wrestler currently resides in Long Island, New York.
He has a net worth of around $500 thousand. He also earns an annual salary of $400 thousand - a contract that was upgraded in 2018 - and an additional bonus of 3.5% from merchandise sales.