Zara Larsson's boyfriend's desire to have a baby with her... again at Paris Fashion Week and they initiated dating in...stability from her singing career as her net worth is...have a baby and start a family with her...Her exact height is 5 feet...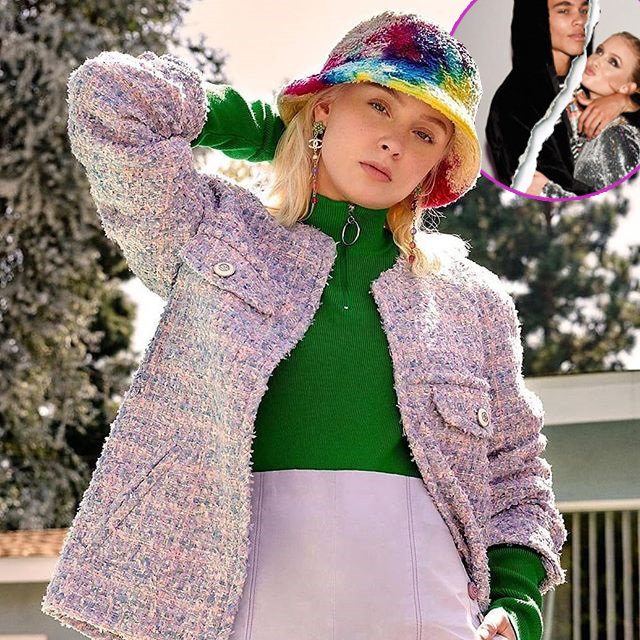 Swedish pop sensation Zara Larsson was destined to love the man of her dreams. She found her muse in the realm of social media and was lucky enough to begin a relationship that had a good run, at least for a while.
But sometimes, jealousy and possessive nature can harm a well-running relationship abruptly. The same scenario took place in the artist's life too. So, let's take a look at the beginning of her love life and the events that followed.
Dating History With Model Boyfriend
Zara was previously in a relationship with her Brian H.Whittaker, a British Instagram star and model with more than 800 thousand followers on the platform. Although she had never met the guy, she was very attracted to him after coming across his impressive pictures online in 2015.
Instagram Star :- Alahna Ly Bio, Age, Real Name, Boyfriend
Obsessed with his looks, it drove her to post a tweet same year alongside his semi-nude pictures, with a caption that read,
"Who are you, where do you live how old are you why are you so fine? how do you like your eggs in the morning?"
So, it became evident that the songstress was definitely eyeing on finding the info on her online crush. Luckily, Brian, who was 15 at that time, approached her, and they even met in London. But at first, they couldn't get along together mostly due to the age gap as he was just a teenager then.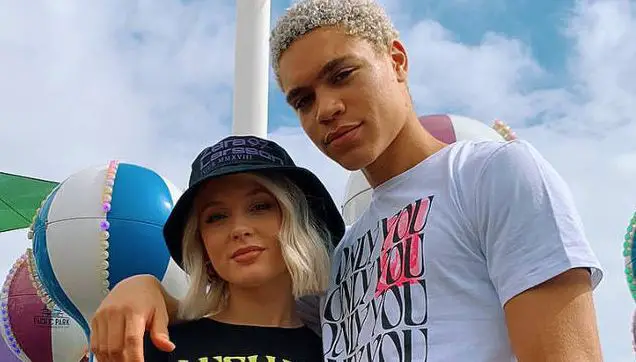 Zara Larsson with her flame Brian Whittaker during in 2018 (Photo: capitalfm.com)
However, two years later, they came across each other again at Paris Fashion Week, and they initiated dating in 2017.
During their dating period, there were even reports about her boyfriend's desire to have a baby and start a family with her.
Split After Two Years Together
On August 2019, reports started coming in about her split with her boyfriend Brian after she posted a meme that read,
"When you get your heart broken but it's OK because the street's been waiting for you to be single again."
But this wasn't the only hints about her split as the pair had unfollowed each other on Insta. Moreover, she attended the MTV VMA that year, wearing a dress that featured a heart pierced by an arrow.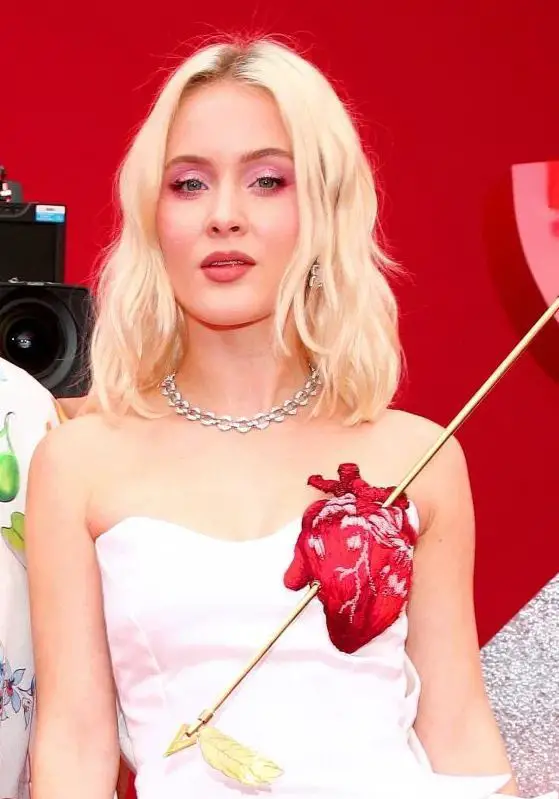 Zara Larsson as seen dressed in her heart pierced outfit at the 2019 MTV Video Music Awards (Photo: thesun.co.uk)
Eventually, in August that year, she confirmed her breakup with Brian to People magazine quoting,
"It's fine, because I am single right now, and I'm excited about that because I'm young, I'm cute and I'm out here and I have to live my life. I haven't been single since I was 14."
Although the reason behind their split remains unknown, there is a probability that things turned sour after Zara's online fued with YouTuber James Charles in 2018.
The songstress had accused the internet star of messaging her partner multiple times, although it turned out that he had only messaged her once. She did apologize to him later, though, with a public statement.
Net Worth Info
As of now, the Swedish star has amassed a considerable amount of financial stability from her singing career as her net worth is $10 million. Moreover, she was doing very well for herself at a young age of 10 when she took home the winning prize of $500 thousand after she won Swedens singing reality competition called Talang.
Swedish Pop Singer :- Tove Lo Boyfriend, Net Worth, Parents
So, there's no doubt that the vast amount helped her in her singing career in further years. Apart from the sales of her albums, she generates an impressive amount from her LIVE tours. On top of that, she has several shows lined up for the year 2020, as well.
She is slated to perform in states like Atlanta, Florida, including countries like Denmark and UK as well.
Facts About Zara Larsson 
 Born on 16th December 1997, Zara's age is 21.
She performed Whitney Houston's track Greatest Love Of All in reality show Talang in 2008, which helped her win the competition.
She's a massive fan of music icon Beyonce and had even met her on 29th May 2013.
The songwriter is vocal about her struggle with the medical condition called sleep paralysis.
Her exact height is 5 feet & 4 inches (1.63 meters).