Zola Ivy Murphy is an upcoming model signed to IMG- a reputed modeling agency...The model comes from a huge family of ten siblings. Interestingly, Zola shares...Besides, the four full siblings, Zola has five more half...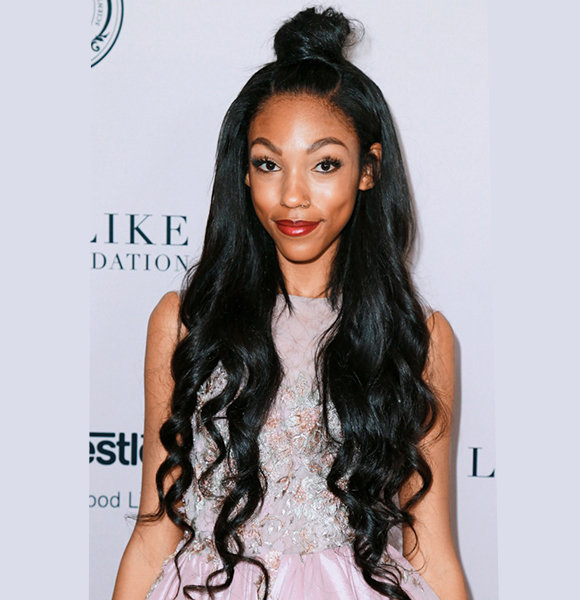 Zola Ivy Murphy is an uprising model signed to IMG - a reputed modeling agency.
She got the life-changing opportunity while still at high-school. Zola has already done a series of runway plus print modeling and given her early entry into the fashion world; no surprise, she is touted to be the next supermodel.
Zola's Siblings Info 
The model comes from a massive family of ten siblings. Interestingly, Zola shares the same set of parents - father Eddie Murphy and mother Nicole Murphy - with only four of her siblings. They are Bria Murphy, Myles Murphy, Shayne Audra Murphy, and Bella Zahra Murphy.
Zola's eldest sister Bella is a model and actress known for Love That Girl and Belles. The IMG model's brother Myles is a digital compositor known for Star Wars: The Last Jedi and Rogue One: A Star Wars Story.
More On Bria:- Bria Murphy, No "Pleasure" Dating? Who Is Her Boyfriend Now At Age 28?
Unlike Bria and Christain, Zola's other sister Shayne Audra refrains from showbiz. However, she did appear in the reality show Hollywood Exes with her matriarch Nicole in 2014.
Further, the model's younger sister from the same set of parents is Bella Zahra.
Besides, the four full siblings, Zola has five more half brothers and sisters from her father's side. The eldest from the bunch is Eric Murphy (son of Eddie's ex-girlfriend Paulette McNeely). And, the model's other half brother is Christain Murphy from her father's affair with Tamara Hood Johnson.
Further, the upcoming model has a younger half-sister Angel Murphy Brown (daughter of Spice Girls fame Mel B). Likewise, Zola's father and his fiancee' Paige Butcher boast two children, Izzy Oona, and Max Charles Murphy.
Boyfriend Details
Zola is low-key when it comes to her personal life. However, the Hollywood scion has timely featured a male companion named Wilson Anyanwu on her Instagram. From their social media interaction, the pair seems rather close.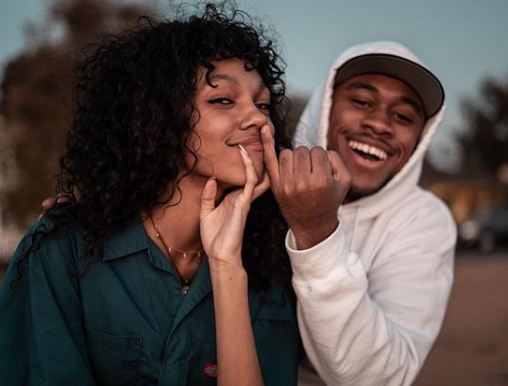 Zola Ivy Murphy poses with alleged boyfriend Wilson Anyanwu in November 2018 (Photo: Wilson Anyanwu's Instagram)
In a 2018 Instagram post, Wilson even went on to adress Zola as his wife. Also, she posted a picture of the pair's aquarium visit in April 2019.
While the evidence implies that the two could be boyfriend and girlfriend, the IMG model remains mum on her dating status.
Bio, Age
Zola was born on 24 December 1999 as the middle child of the Murphy family.
Unfortunately, the 19-year old's parents divorced when the model was just five years old. Post the separation; her mother got $15 million in the divorce settlement. She used the money to look after Zola and her siblings.
Interestingly, Zola's estranged father has also remained in the model and her siblings' lives. Although her parents rarely made public appearances, they came together at Zola's high school graduation in 2018.
She finished Beverly Hills private school with honors.
Net Worth 
Zola earns an average income of $47,499 per year as a working model. Also, she needn't worry about the finances as the model's parents boast net worth in millions.
The IMG model's Oscar-nominated father is worth $160 million while her entrepreneur mother boasts $10 million in net worth.
Info On Zola's Mother:- Hot Model Nicole Murphy's Engagement Ended with her Boyfriend, Who is She Dating Now?
Further, Zola's sister Bria is worth $5 million. With such an accomplished family member to guide her, the aspiring model can inevitably reach a great height and accumulate colossal net worth in the future.