LifeStyle
Wondering How To Make Your Makeup Look Natural? Here Are The Best Natural Makeup Looks You Can Try
Everyone wants to look the best version of them and to achieve one's best version; the makeup is a girls' best friend. Makeup instantly enhances your features and increases your confidence level, which indeed boosts up your personality.
In recent times, natural makeup look has become a favorite of many and is super easy to achieve the look as well. So without further ado let's enlighten you the step by step process to achieve the natural makeup look.
Step 1. Cleanse, Tone, And Moisturize:

Skincare Ritual; cleanse, tone and moisturize
Photo Credit: return2health.net
Before starting the makeup, it's important to cleanse, tone, and moisturize your skin. At first wash, your face with your regular face wash, then tone your face and apply your regular moisturizer liberally on your face. Moreover, use a sunscreen with an SPF to protect your skin from the harsh sun rays.
Step 2. Primer: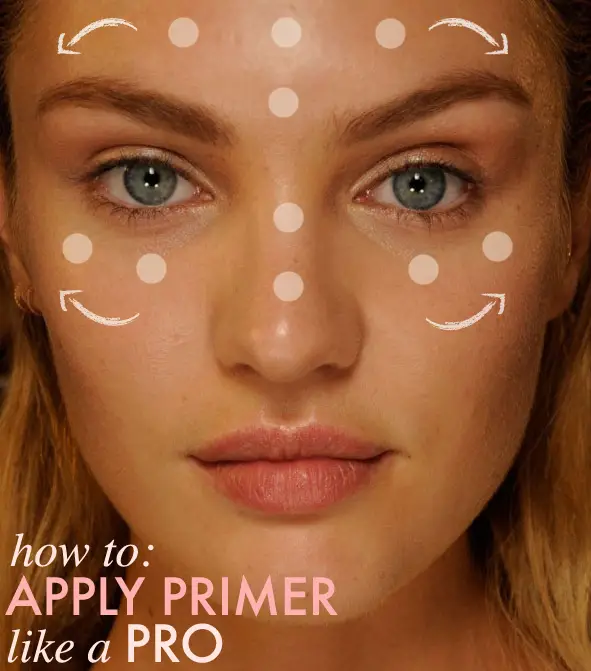 Primer sets the perfect base for the perfect makeup.
Photo Credit: mugeek.vidalondon.net
Primer plays a vital role in long-lasting makeup. The primer fills up the fine lines and smoothes the pores, creating a perfect base to apply a foundation. So apply the primer where you to have fine lines and pores.
Step 3. Concealer: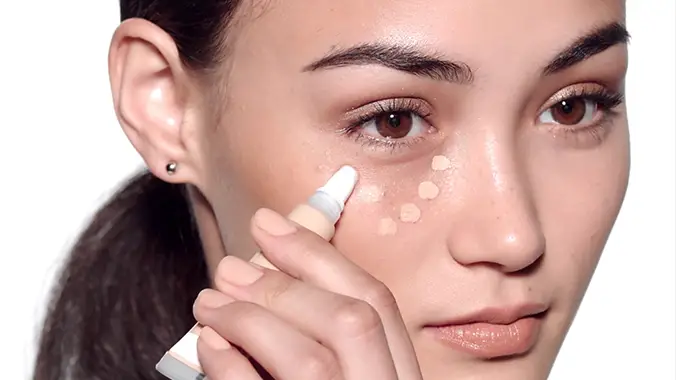 Magical concealer which hides your dark circles and any dark spots.
Photo Credit: covergirl.com
Nobody's skin is as flawless as it looks after makeup, and it's the magic of concealer. Use a concealer under your eyes in an inverted triangle shape to hide the dark circles and on the dark spots on the face to cover up the marks.
Step 4. Eye makeup: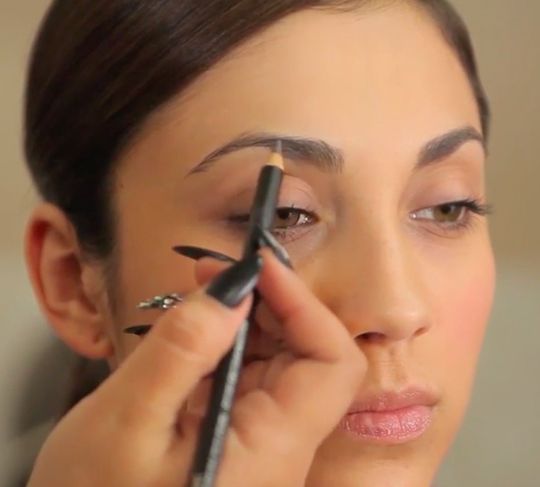 Natural eye makeup look which instantly brightens ups your look.
Photo Credit: pinterest.com
An eye primer shows the actual color of the eye shadow while it helps eyeshadow last longer as well. Use a nude eyeshadow close to your skin color that only brightens up your eyes.
The use of eyeliner is optional. If you like the eyeliner, then apply a thin line just to highlight your beautiful eyes. Then curl up your eyelashes and complete your eye makeup with a few strokes of mascara.
Let's move on to the eyebrows. To make your eyebrows appear fuller, fill in your eyebrows and use an eyebrow gel to keep your eyebrows in place all day long.
Step 5. Foundation: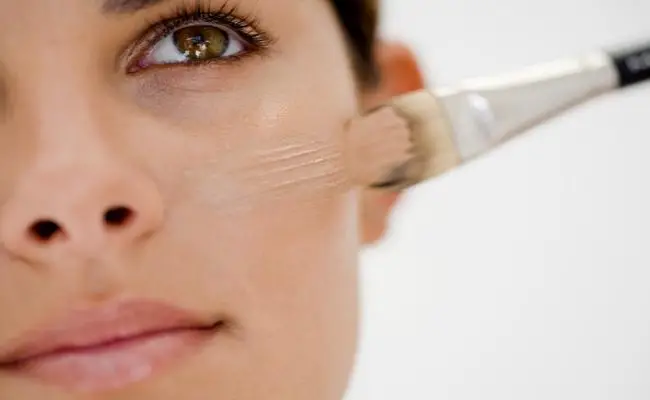 The right choice of foundation can make or break your natural makeup look.
Photo Credit: thelipstickmakeup.institute
To achieve the natural makeup look, the selection of the foundation is very crucial. So choose the foundation that matches your skin along with the correct undertones and apply it evenly onto your face. Then apply the compact powder evenly onto your face.
Step 6) Highlighter: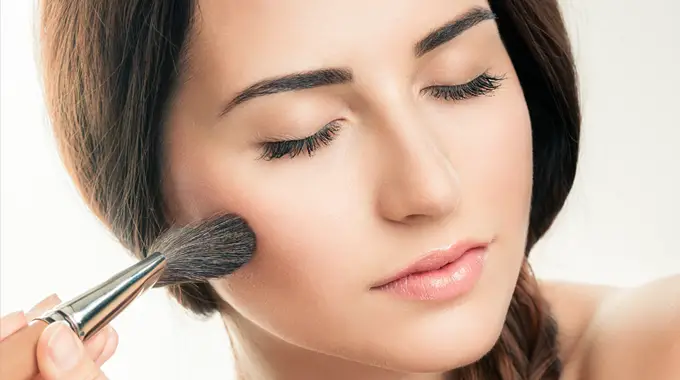 Highlighter shines and accentuates the areas of the face where light falls naturally.
Photo Credit: orphica.com
To enhance your features, use a highlighter on your forehead, bridge of your nose, cheeks, and cupids bow and witness the beautiful you. Remember, the key mantra of the natural makeup look is "Less is More."
Step 7) Lips: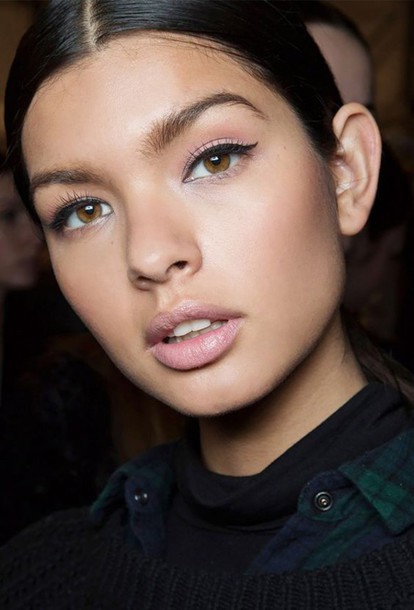 Nude lipsticks are perfect for the natural makeup look.
Photo Credit: wheretoget.it
The last thing left to do is the lip, and there are various options to choose. You can only use a slightly tinted lip balm, but if you like a bit of color on your lips, then you can apply a nude lipstick or even opt for the gradient lips, and you are ready for the day.
If feels great to look the best version of yourself and it readily boosts your confidence level. As it's important to apply the makeup, it's equally important to remove your makeup as well. So do not feel lazy to take off your makeup before bed and cleanse, tone and moisturize your skin as a skin care ritual, as your skin will thank you and bless you with a beautiful skin next day too! With a brand new day, you can experiment with your makeup looks again!