LifeStyle
Top Five Tips To Avoid Makeup Mistakes
When trying to imitate the makeup experts or any female celebrities like the Kardashian sisters we end up messing our face. Despite continuous failure we still try to get the primary correct or to at least get a nearby, perfect look. Every one of us has personally known the exact feeling of working and landing with the disappointing result.  But with few rectifications in your makeup skill, you can ultimately get hold of the core competencies and become flamboyant.
Thus, just for the face artist, we bring in five guidelines to avoid the blunder makeup mistakes and get an ostentatious poised look.
1) Picking Up A Wrong Foundation: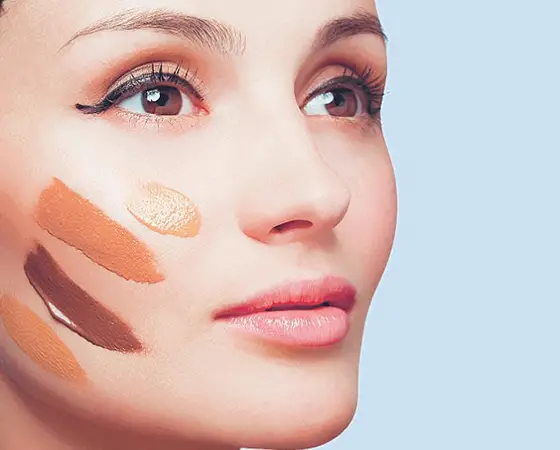 Photo Credit: Daily Mail
Foundation is the base for your entire makeup. Taking a wrong foundation for your face would eventually land you with an uneven skin tone. Similarly, it would also mess your whole face which no additional makeup would correct.
You must choose a right foundation for your skin by simply checking your skin tone. If you are blessed with fair skin tone then, go for the pale color, if you have darker skin tone go for a darker shade and if you are blessed with the combination skin then go for the shade which gives an even skin tone.
You can pick a waterproof foundation or oil-free foundation based on your skin texture, i.e., oily or dry skin. Thus, get hold of a right foundation as your entire look depends on it.
2) Messy Eye Makeup: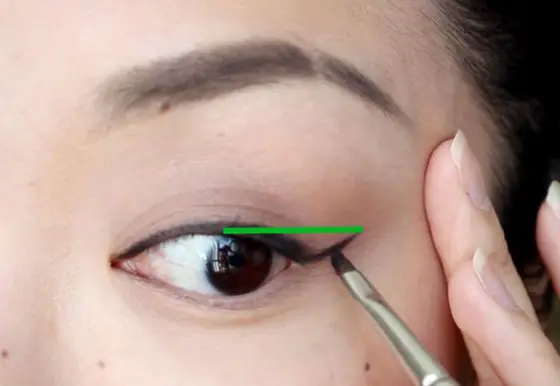 Photo Credit: Wiki How
 Everyone has got blessed with beautiful eyes and choosing right eye makeup can highlight your eyes more and give you a smoky hot look. But if you have no idea of wearing an eyeliner then, you can go for a pencil eyeliner which works fruitfully as a replacement for the liquid liner.
You can completely avoid the messy liner and go for your desired eye designs like wings. Similarly, you can add eye shadows and eye mascara to highlight as per your attire and get a glamorous look.
3) Get Hold With Daily Skin Care: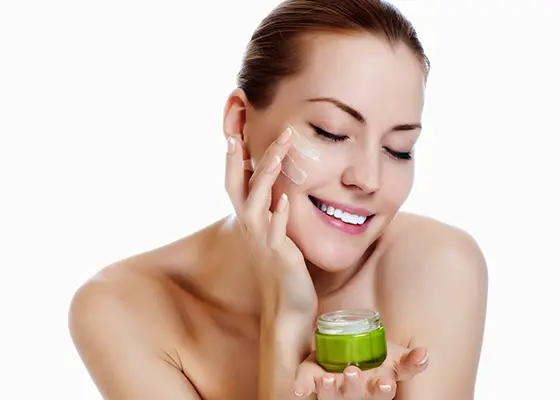 Photo Credit: skin disease types
We people have the habit of utilizing makeup which has expired. Without taking a look at the expiry date, we keep on using the makeup kit. Firstly, throw those dead makeup tools and kit as it would deteriorate your skin quality and invite additional skin problems.
Secondly, follow the daily skin regime of toning, cleansing, and moisturizing. Following the routine would forty percent give you a glowing skin which would not require an additional makeup to your face. Wearing a simple lipstick and eye pencil is sufficient for you to give a natural and healthy look.
4) Over Applying Of Powder: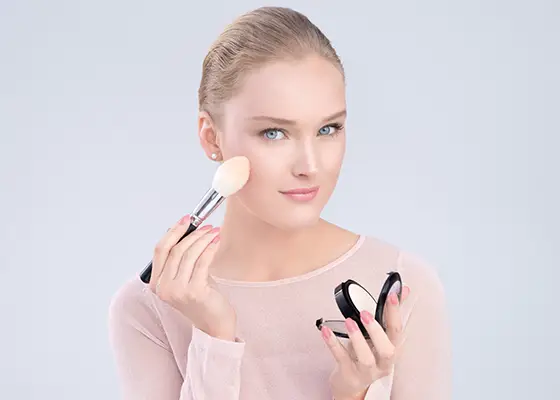 Photo Credit: dermacolcosmetics
Just with the vision to look fair, don't smash your face with heavy powder. Correctly putting face powder on your face would give you a nongreasy look while overloading would make a ghostly look.
In case by mistakenly you have puffed lots of powder on your face, just apply a little bit of moisturizer to avoid the ghostly look, or you can simply wash your face and re-start your makeup. Just use the translucent powder in required areas instead of smearing all over the face. Especially apply it in your T-Zone to get a fresh appearance throughout the day.
5) Picking A Wrong Lip liner: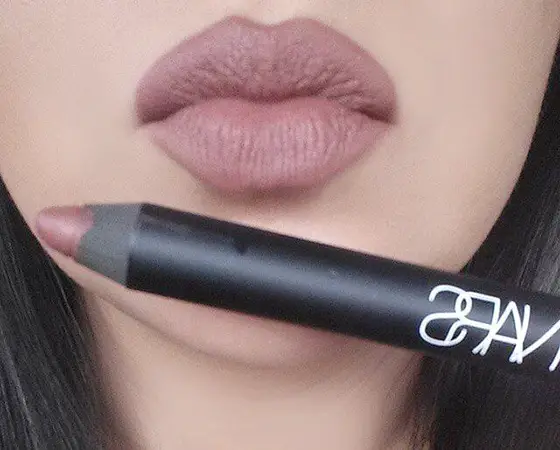 Photo Credit: Pinterest
When picking a right lip shade for your lips go for the ones that compliment your make up. Wearing a red lipstick and finding a black lip liner is a big NO! NO!. The way you choose your lip liner determines your makeup sense. Picking a right lip shade is the core makeup tip if you decide a mighty makeup but apply a wrong lipstick then all your effort will go down in the drain.
Similarly exfoliating your lips and regular lip balms would keep your lips healthy and add volume to your lips. Reapply your lipstick after every 6 hrs as the color may fade. Picking up the right lipstick is also important. There are several lipstick and liners in the market which give 12hrs of longevity and retains color.
Even if you are a fresher in the makeup era using the simple tricks for eye makeup, picking right lip color and foundation would do some justice to your makeup skills. Thus, never dishearten yourself as you can brush your makeup skills by rectifying the common makeup mistakes that you were or had been committing.