News
Brynne Edelsten After Ian McAllister Getting Married To New Boyfriend
Brynne Edelsten hints on getting married!
The 35-year-old actress has been "playing the wife" at home with her boyfriend, Leno Cachia. She gushed about her homely environment with her boyfriend with The Daily Telegraph that she has been more domesticated at home.
The report went on to claim that Brynne is set to get married to her partner very soon.
Don't Miss:- Danny Wood Married Status After Split With Wife | What About Kids?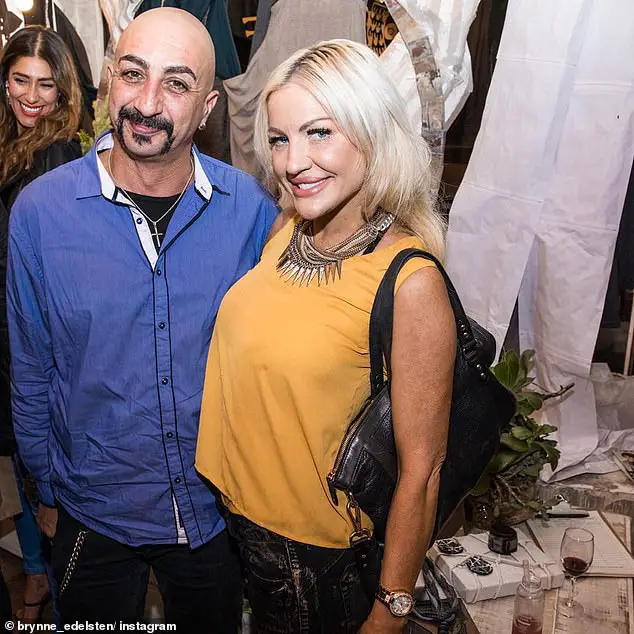 Brynne Edelsten with boyfriend, Leno Cachia (Photo: dailymail.co.uk)
The couple first met in the New Years' Eve back in 2017 but only started sharing the romantic life since March. Moreover, she also publicly announced her relationship with Leno in March 2018 and claimed that he is not the social scene type of guy and is not into Melbourne's social scene. She explained:
"My partner hates going to events.I guess I have been through a lot of craziness in the last few years and so I have been trying to create stability in my life."
Previously, her dating life with 25-years-old Coby Boatman ended just in two months before meeting Leno in 2017.
Then, before sharing the short-lived romantic life with Coby, Brynne Edelsten had been in an on and off relationship for the past few years until she found a new partner in Ian.
Dive In:- Marcia Clark Net Worth & Show, Where Is She Now? Married Status
In 2014, she divorced 73-year-old Geoffrey Edelsten and got into the relationship with bodybuilder boyfriend, Big Red Ra (real name Cemre Volkan). But Brynne soon split with Big Red Ra as well.
She was seen out on a date with Ian McAllister on Tuesday. The couple posed solo against the media wall at the FashionAid launch in Melbourne. She was seen cozying up with her kilt-clad new beau on the red carpet.
Brynne confirmed her romance when she told the Herald Sun of her new blossoming relationship:
'It's only new, but it's going really well'.
In the photograph, Brynne and Ian are seen posing arm-in-arm in front of a Christmas tree back in July.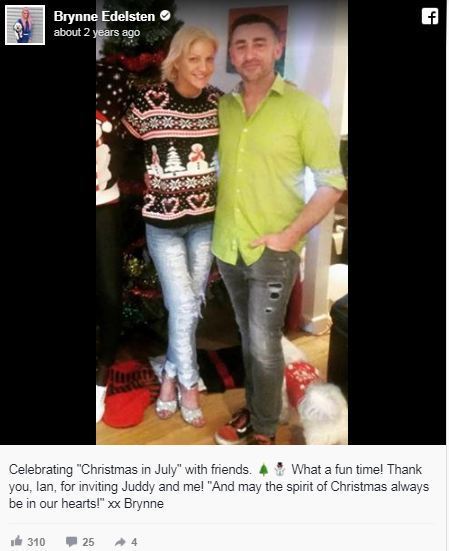 Brynne Edelsten celebrated Christmas with Ian (Photo: Brynne Edelsten's Facebook)
"Celebrating "Christmas in July" with friends. ?????? What a fun time! Thank you, Ian, for inviting Juddy and me! "
And may the spirit of Christmas always be in our hearts!" She captioned.
The good looking guy is CEO of Diabetes College along with poet and a musician. Ian has also published health-related novels mainly focusing on diabetes. Ian has a degree in Biological & Biochemical Sciences.
Discover:- Married Lisa Vanderpump & Husband Stroll Amid RHOBH Exit Rumors
Brynne's new romantic relationship has ignited following the 17 months long split with bodybuilder Big Red Ra, 26. Brynne and Big Red Ra started dating in June 2014 after the reality TV star, Brynne, filed for a divorce from her first husband, Geoffrey.
Big Red Ra revealed that she and Big were friends initially, but they couldn't last for long.
Brynne's ex-husband Geoffrey whom she divorced in 2014 told Daily Mail Australia that he was 'happy' she has found happiness in her life and moved on.