News
Grace Hightower Splits With Husband Of 2 Decades, Reason? It's Here
Socialite Grace Hightower has split from her husband of more than a two decades!
An insider close to Grace, age 63, and her actor husband, Robert De Niro revealed that the estranged couple is living apart and also suggested that they might be heading for a divorce!
Speaking exclusively to PEOPLE, the stated insider quipped:-
"Sometimes things don't work out the way you hope or want them to..."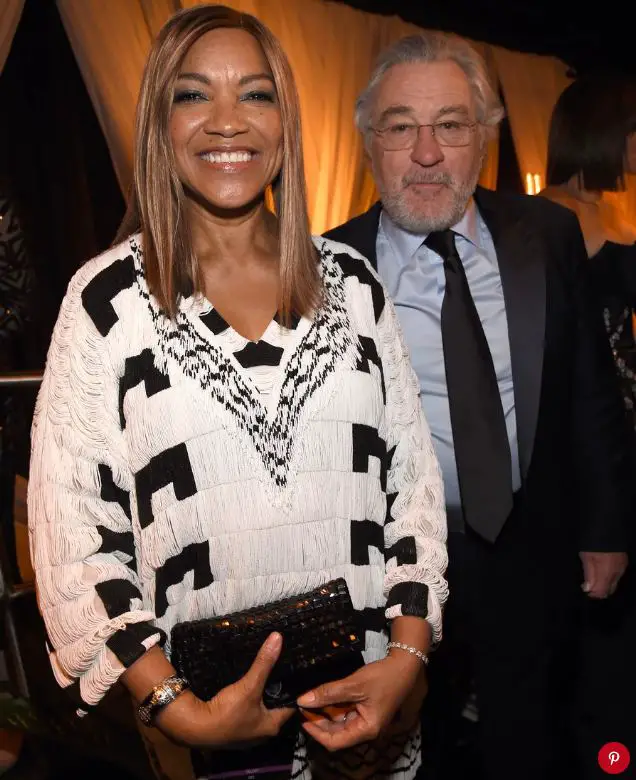 Grace and her estranged husband Robert De Niro at an industry event (Photo:- People.com)
Grace got married to the Raging Bull actor in 1997 in Marbletown, New York. Before tieing the knot, the estranged duo dated for almost a decade, after initially meet each other in London in 1987. They share two children -- Elliot De Niro, age 20, & Helen Grace, age 6.
Similar:- Why Keenen Ivory Wayans & Wife Split Despite 5 Children & Immense Love?
Unsurprisingly though, The Paperboy star and Robert's marriage has had dealt with hiccups in the past. Back in 1999, just two years after a somewhat tumultuous married life, the latter filed for divorce. In months that followed the filing for divorce, they engaged in a long and tedious battle over their son's custody.
The pair would eventually manage to reconcile their difference. Additionally, the divorce never truly materialized.
Following their reconciliation, Grace and her husband Robert renewed their wedding vows in November of 2004. The ceremony was a star-studded affair with A-list guests like Meryl Streep, Ben Stiller, Martin Scorsese, and Tom Brokaw in attendance.
Acknowledging their troubled past as a married couple in his renewed vow, the legendary actor jokingly said:-
"I want to make sure this one sticks..."
Grace last public appearance with her husband of more than 20 years came in July of 2018 as they attended the 72nd Annual Tony Awards held in New York City.
Discover:- Michael Avenatti & Wife Failed Married Life; Reason Behind Split? Here's Answer
Though shy of divulging his private life, her husband opened up about his parenting experience in a People interview. He said:-
"There are great moments and moments of sadness. Sometimes you're the last person they want to deal with. It's like when you walk your kids to school and they get older and they don't want to hold your hand or kiss you goodbye."
Besides Elliot and Helen, the Heat actor, age 75, is also father to four more children from his previous relationships. His first marriage to ex-wife Diahnne Abbott bore two children: Drena, age 47, and Raphael, age 42. Robert and Diahnne were together for 12 years as a married duo before their split in 1988.
As for the twins Julian and Aaron - both age 23 - they were born to mother Toukie Smith, with whom Robert dated before meeting Grace.