News
They're Married! TV Host Jedidiah Bila Ties the Knot with Jeremy Scher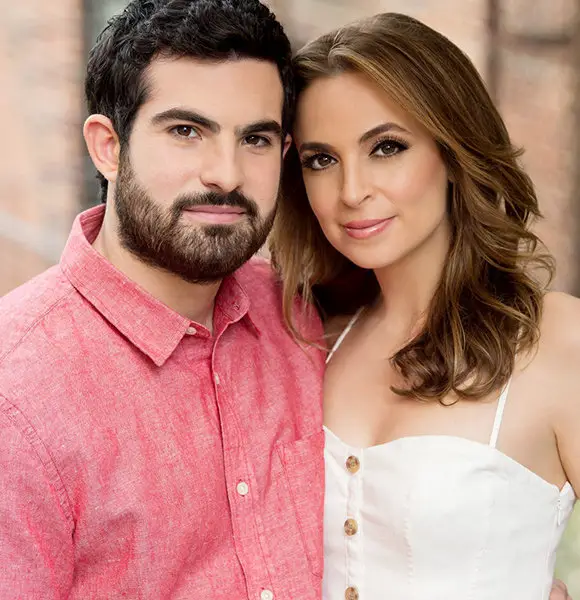 They're Married! TV Host Jedidiah Bila Ties the Knot with Jeremy Scher
News
One up for love!
Jedediah Bila, the former co-host of the talk show, 'The View,' got married to her fiance, Jeremy Scher, a business advisory associate, on Saturday in Huntington, New York.
The 39-year-old bride opened up about her happiness on her big day with US Magazine, gushing:
"I always wanted to get married, but I never thought I would do the big wedding dress and the beautiful venue. I always thought I was gonna be on a beach somewhere, just a couple of friends, doing it really casual. So it's crazy."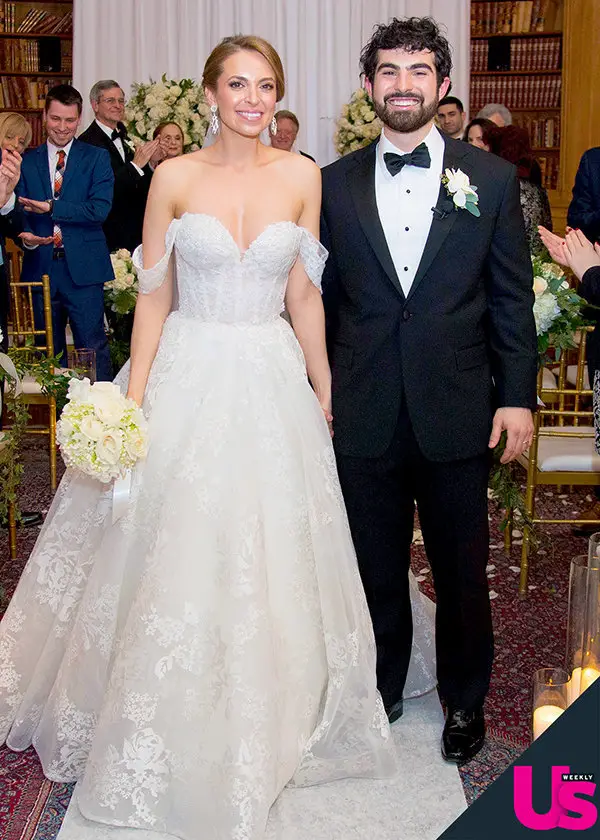 Jedediah Bila and Jeremy Scher on their wedding (US Magazine)
Jedediah walked beautifully to the wedding aisle in a Rivini lace ballgown, enhancing her looks with the earrings from the famous Susan Hanover and a white gold wedding band dotted with diamonds, whereas her-to-be husband, Scher, was in a traditional tuxedo with a yellow gold band.
The couple's fairytale wedding was beautifully planned by the wedding planner Michael Russo, who later on expressed,
"As 60 of their closest family and friends filled the room, Jedediah walked down the aisle as Jeremy beamed with joy — you could truly feel the love in this magical evening!" 
The married couple was formerly in a long-time dating relationship, before getting engaged back June 2017. Bila also posted a photo on Instagram where her partner, Scher was on his knee, with a caption, "She said yes."
The former Fox News contributor announced and flaunted her engagement ring to the audience in 'The View' and further mentioned that the proposal came as a surprise. 
After the announcement of the engagement, she abruptly announced that she would be leaving the ABC talker, 'The View,' where she had just been for a year. She even thanked her co-hosts for the amazing journey she had, saying:
 "I want to thank these ladies. What you don't know about us is that we're really friends...I want to thank you because I'm a little eccentric, and you put up with me, and this has been an amazing journey. And I appreciate all of you. I want to thank the viewers, even the ones that write me hate tweets. This is what I'm here for. I want to shake things up in life and in television."
Jedidiah, the television, radio host nominated for the 'Daytime Emmy Award,' last year in the 'Outstanding Entertainment Talk Show Host's' category is also a columnist and an author by profession.
She has written columns for the newspapers, 'Newsmax' and 'TheBlaze.' Moreover, she has also published a book titled 'Outnumbered: Chronicles of a Manhattan Conservative.'
With her versatile skill sets, Jedidiah should indeed have accumulated a decent sum to her name; however, the exact figures of her net worth remain confined till this date.