Trending
Lucas Hedges Not Gay, But Also Not Totally Straight; Candid About Sexuality
The on-screen Boy Erased's gay star is neither gay nor straight in real life! While interviewing with the Vulture about his new movie, Boy Erased, Lucas Hedges was ready to contradict his on-screen gay character with his real-life dilusion about his own sexuality.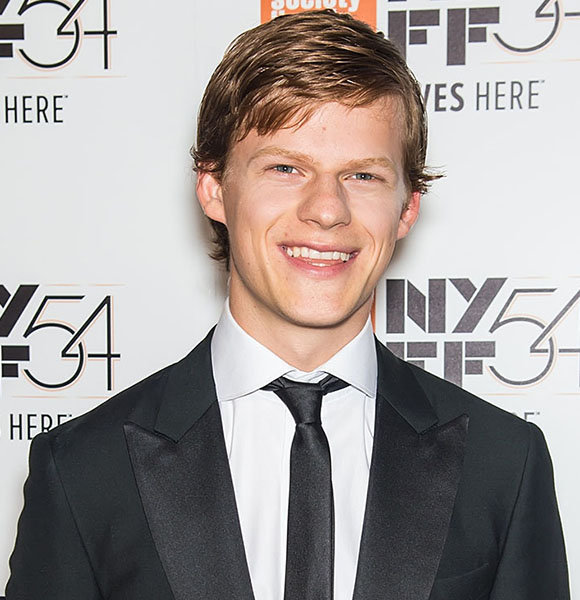 The on-screen Boy Erased's 'Gay' is neither gay nor straight in real life!
Speaking to the Vulture about his new movie, Boy Erased, Lucas Hedges contradicted his on-screen gay character with his real-life dilusion about his own sexuality. 
He explained in the interview--he was attracted to both the sexes while growing up. Drawing parallels from the movie and his own upbringing he stated that the movie very much matched his childhood, saying:
"In the early stages of my life, some of the people I was most infatuated with were my closest male friends. That was the case through high school, and I think I was always aware that while for the most part I was attracted to women, I existed on a spectrum."
And when pressed on what the spectrum really meant, he opened up saying he was not a bisexual but had a bit distorted sexuality with likings for both male and females. He defined his spectrum as: 
I felt ashamed that I wasn't 100 percent, because it was clear that one side of sexuality presents issues, and the other doesn't as much. I recognize myself as existing on that spectrum: Not totally straight, but also not gay and not necessarily bisexual."
Lucas aged 21, portrays the role of a gay teenager in the movie, Boy Errand which is slated to release in November 2018. In the movie, his character is sent to the conversion therapy by his religious parents who cannot accept his sexuality. 
See Also:- Noah Reid Relationship Status Amid Heavy Gay Talks; Family Insight!
The Oscar-nominated actor, who in 2017 announced that he was not dating anyone, revealed that the story was inclined to his real life as he felt the same situation during his childhood.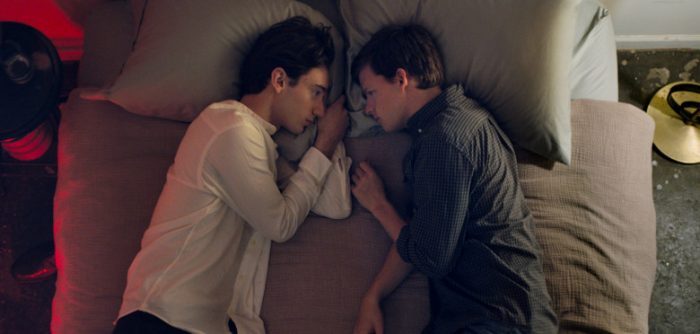 Lucas Hedges as the teenage gay on movie Boy Errand (Photo: slashfilm.com)
The Saint Ann's School graduate also recalled the day when he confronted his actress mother, Susan Bruce about his sexuality for the first time. He told his mother, when he was in third grade, that he had a crush on a boy at the day camp. During that time, his mother comforted him and advised him not to go to the camp after that. 
The hottest actor in the tinsel town, thanks to his acting prowess, has come a long way from a 2007 film his father made where his scenes and lines were cut from the final edit to Manchester by The Sea.
In addition to Boy Erased, Lucas has also earned roles in Jonah Hill's upcoming film Mid90s and his Oscar-nominee screen-writer father, Peter Hedges' big screen project titled Ben Is Back, which he wrote keeping his son in mind for the title role.
Interesting:- History Confirms Paul Mooney Gay Rumors? Tour, Health, Family & Facts
As Lucas hesitantly went through the script, the script was too good to say no and he immediately obliged to be a part of the project:
"The more I sat with it, the more it occurred to me that having him as my father might actually inform my artistic process in a positive way. He could either trigger me a lot, which would be useful, or he would inspire me."
 After making his worthful presence into the Hollywood, Lucas is also eyeing the Broadway and is set to make his debut with a 1999 play; The Waverly Gallery, which will premiere at the John Golden Theatre on 22 October 2018.