Trending
Ollie Locke Opens Up about Being Gay after Breakup with His Girlfriend, Dating a New Man?
Having known for his popular reality show E4, the star Ollie Locke has been in the attention of media through the news of...break up and about dating a new... But, how much weight of truth does this news carry or is it just the rumor spread to... The female fans of this cute, innocent hunk may be dying from the curiosity to know the truth, so just for...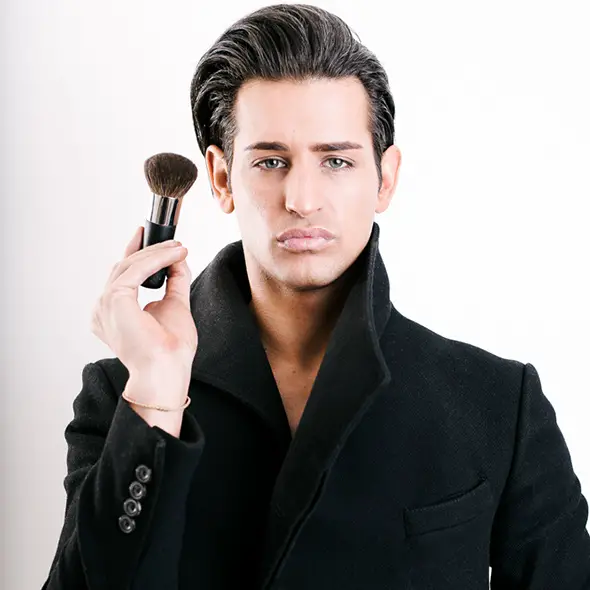 Having known for the famous  E4 reality show Made in Chelsea, Ollie Locke has been in the attention of media through the news of gay, break up and about dating a new man.
But, how much weight of truth does this news carry or is it just to sabotage the fame of the star? The female fans of this cute, innocent hunk may be dying from the curiosity to know the truth, so just for you people.
Breakup Story: Girlfriend and Dating
Before getting involved in any womanly relationship, the star had acknowledged himself to be a bisexual person having a stronger feeling for both men and women.
Although his fan followers thought him to be gay and precisely asked him to accept the fact of him being gay, the star openly denied the accusation of being gay despite having tried so much to agree to the fact. As posted by Pink News on 21st May 2013, he gave a statement,
"The whole country thinks I'm gay. I get so many tweets every day telling me to come out of the closet. If I could, then I would. But I'm just not there, I'm really not. I am not lying to anyone, I am not gay. I still have amazing relationships with women."
He added,
"Bisexuality is me and that will always be the case. I've tried to push myself to be gay, but then a beautiful woman comes up to me and wants to have sex with me, and I can't say no! It's a hard life"
Shortly after releasing the statement of his bisexuality in the year 2013, he eventually got involved in a relationship with a lady named Catherine Louise Radford, an interior designer. The power couple is said to have met during the last summer of 2015.
Even though the star had not revealed how and when did he met the lady they were spotted together in Dubai enjoying the romantic dinner date at Le Royal Meridien hotel's Zengos and were spotted holding hands.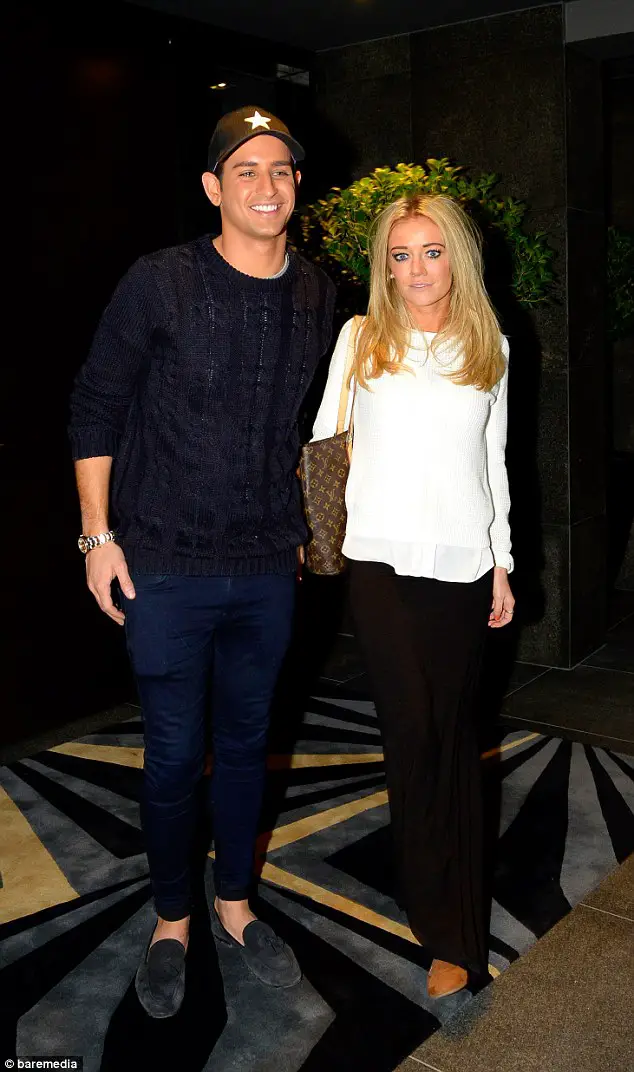 Ollie with his girlfriend Catherine at Dubai in 2015 (Photo: dailymail.co.uk)
Even though the media claimed the relationship to be a strong bond, unfortunately, the relationship between the duo turned out to be a sour one when Ollie discovered himself to have non-interest in women and revealed about having a soft corner for men.
Know About:- Sasha Pieterse Husband, Pregnant, Parents, Net Worth
Hence, the lovely pair moved in their respective way just after a year of their relationship i.e. in the year 2016. As posted by mirror.co.uk on 25th July 2016, indeed he stated about living in together with women, where he said;
"I lived with a woman last year in a house when I was off camera and we had two dogs together,then when we broke up in December,I thought'That's it now,I think I'm now gay.
Well with this it is an end to his relationship with his girlfriend. As he has already mentioned his interest in man now fans are looking forward to seeing which man shall he date first as gay and hope that he is not as confused as he was with his women.
Seriously Gay and Dating New Man? Boyfriend?
Before confronting his sexual orientation as gay, the star was going through some internal conflict unable to locate his actual sexual orientation. The star even though had not confirmed his status as gay had been working for the rights of gay and bisexuality.
But, he gave an actual confirmation of his sexual orientation immediately after his break up with his ex-girlfriend, Catherine. He released the official statement of being gay in the year 2016. As posted by Mirror.Co.UK on 25th July 2016, the star has expressed his desire to date a man and has accepted the fact of being gay. He said:
"I want to experience my first gay relationship whether that's on or off camera. I don't mind. But I want to have one. I'm ready."
The new emerging preference is not only ready for the on-screen act E4 but is also on a start to get into a new relationship with a man. And yes, it looks like the man did find his partner.
As posted by The Sun.Co.UK on 8th August 2016, the man was seen spending some relaxed time and personal space with his new man. Even though the actor has kept his love away from being a public target, he definitely could stop himself posting the picture with his love one.
Well, even though he had a dating history with women, he turned out to be gay later on. He also identified his sexual preference and worked towards his new preference. Much to the surprise of the people, the mysterious man was no other than his longtime friend, Gareth Locke.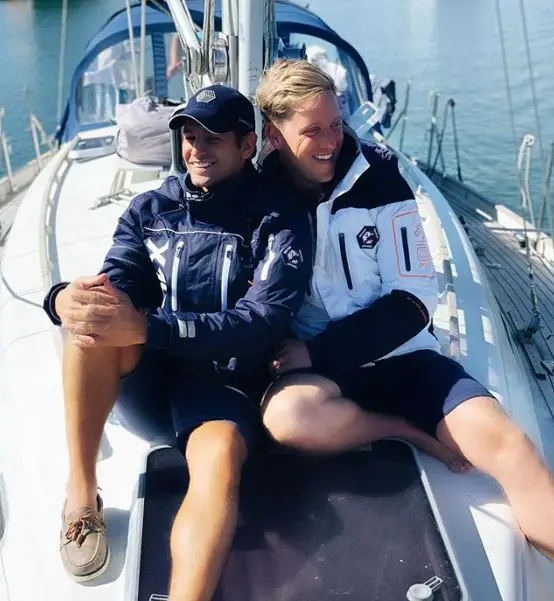 Ollie Locke with fiance Gareth Locke during their weekend holiday in September 2019 (Photo: Ollie Locke's Instagram)
The two had known each other for ten long years but started dating each other only in 2018. As Ollie figured out he was into boys rather than girls he immediately bonded with Gareth. Soon the couple started going out with each other and in October 2018 when the two were going for a walk in Kensington Park Gardens, Gareth popped the question and proposed him for the engagement.
Explore:- Mateo Arias Dating, Parents, Net Worth
The two exchanged love bands in front of Ollie's favorite Peter Pan's statue and uploaded a wonderful picture showcasing the rings on their Instagram. Similarly, as they took part in their first photoshoot after their engagement, Ollie revealed changing the surname to Locke-Locke. He also said they can't wait to tie the knot and be partners for the rest of their lives.
Dating History Before Turning Gay
When talking about the relationship status of Ollie Locke people came across his series of a girlfriend whom he had dated in the past.
Fans came across his ex-beau Chole Green, the heir of Top Shop and the daughter of Sir Philp Green. The couple first met on the screen of the E4 reality show in the year 2011. During the entire period of the reality show, the happening couple had a series of dating events and were spotted together at various places spending close-knit time.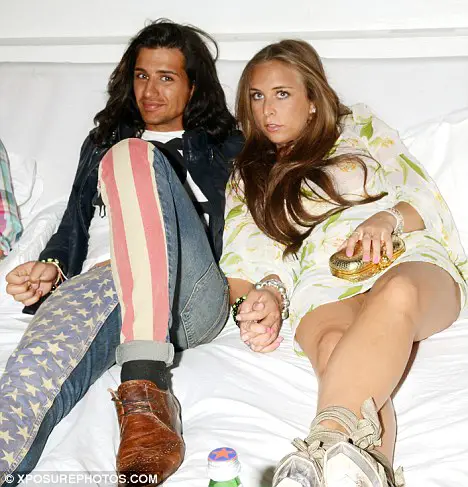 Ollie Locke with Chole Green in Sky Vodka Bar Party in 2011 (Photo: xposurephotos.com)
However, the on-screen couple ended their relationship in the same year 2011. When talking about the breakup both the star has given a carefree reason for not being able to maintain their relationship in the heart of the public.
Well, maybe this was only some kind of pretended relationship created to arouse the interest of public towards the reality show or there might have been some really fishy reason that both the star has no desire of revealing to the public.
Hard Worker:- Jessamyn Duke Married, Lesbian, Net Worth
Similarly, Made in Chelsea star Ollie Locke got involved in another relationship with his co-star Ashley James. When talking about his relationship, the star has not spoken about the commencement of the relationship nor has he explained about his dating events with his women.
But as posted by a source, the star was said to have dated the women since the year 2012. So, maybe there loved blossomed while they were shooting for the show Made In Chelsea in the year 2012 or they might have realized their love for one another after a certain passage of time.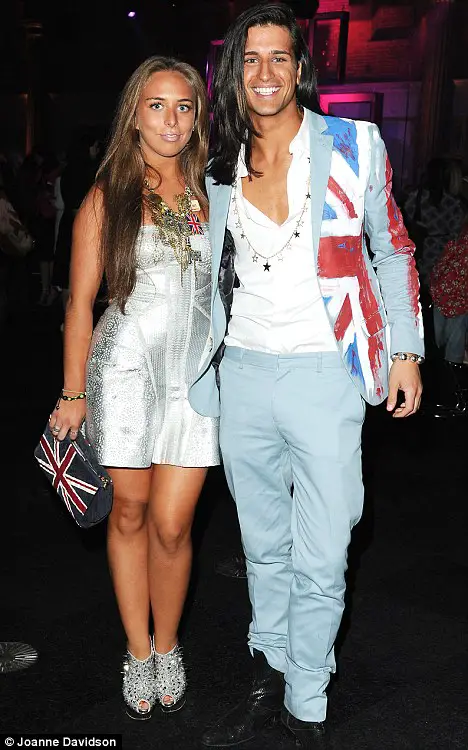 Ollie with his girl Chole Green at the premiere party of Harry Potter in 2015 (Photo: dailymail.co.uk)
Unfortunately, the relationship took a rough pathway and ended on a bad note. That's true, the handsome man and the young lady ended their relationship. When talking about the split off, he gave the reason for the non-existence of compatibility between them.
As posted by Digital Spy.Com on 21st May 2013, he said:
"Where do I start? We ended up arguing over silly things and it basically just didn't work."
Well, to maintain a healthy relationship both the partner needs patience and consistency with an ample amount of love. Failure or absence in any one of it will definitely pull the relationship downwards giving it a sour taste.
Talking about the net worth of the actor he has an estimated net worth of $10 million dollars as of now.