Chris Heisser's Girlfriend Heather Locklear Arrested – What Happened? Chris Heisser is notable as a former moto racer, but as of now, he is in highlight after the police arrested his girlfriend.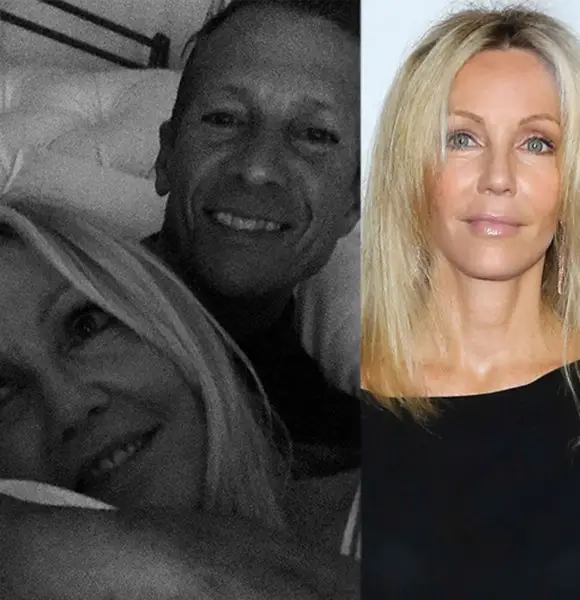 Best known as the boyfriend of Heather Locklear, Chris Heisser is notable as a former moto racer. But as of now, he hogged the limelight after the police arrested his girlfriend. 
While it remains as a matter of curiosity in media, most of the people are keen to know about the cause of the arrest by police.
Girlfriend Heather Locklear Arrested
Chris Heisser, a former American real estate salesman, is in an on-and-off relationship with his high school sweetheart, Heather.
More On His Girlfriend:- Heather Locklear Age, Ethnicity, Parents Turmoil, Mortal Family Issue
An actress by trade, Heather gets best recognized for her roles in the '80s and '90s shows including T.J. Hooker, Melrose Place, and Dynasty. She's now a shadow of her former self. Her battle with addiction and mental health issues derailed her acting career.
During one of her rehab stay in 2017, Chris visited her and the troubled pair - who go as far back as to high school - ignited romance.
The 57-year-old actress' Instagram post, which dates back to September 2017, hinted their reunion.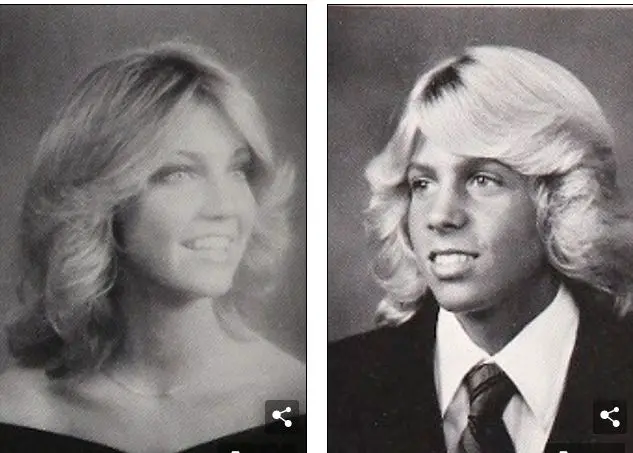 Chris Heisser and Heather Locklear when they were at high school (Photo: dailymail.co.uk)
As per reports on 26 February 2018, Chris's girlfriend Heather got arrested by Ventura police department for the case of domestic violence after supposedly fighting with her boyfriend and attacking law enforcement officers on Saturday night of 24 February at her residence in Thousand Oaks, California.
According to police, Heather was drunken, and she almost bit boyfriend Chris's nose tip. Furthermore, she even attacked three police officer when they came to settle down the scenario. As cops tried to take her into custody, she punched them. Sources said,
'She punched the lady cop and called her a "c**t", kicked one of the male cops in the balls and punched the third male cop and called them all "f****** assholes" ranting at them,
The incident happened in front of her daughter Ava, now in her 20s. The 2 And A Half Men actress claimed of being beaten by her boyfriend, so police took her to the hospital for the evaluation.
Then after, she got jailed around 1 am on the charges of domestic violence and three counts of misdemeanor battery on a peace officer. 
Moreover, she got released from the jail on Monday morning of 26 February after depositing a bond of $20000 as a bail. She is ordered to appear in Ventura County Superior Court on 13 March.
No Longer Heather's Boyfriend?
Barely three months after her release, in June 2018, Heather got arrested one more time after allegedly attacking her parents.
Another Troubled Celeb:- Actress Lainie Kazan, The My Big Fat Greek Wedding Star Arrested for Shoplifting! Details
By early-2019, Chris and the former Melrose Place actress - then an outpatient rehab at home - had split up. The on-and-off duo, however, reunited within months -- only to call it quits a month later.
Following the bust-up between the two in late-April 2019, Heather joined a rehab, seeking help. Immediately, reports began to surface that Chris was no longer her boyfriend.
Bio/Personal Life - Family, Job & Net Worth
Chris Heisser was born on 23rd September 1961 in California. About his family members: he has a brother named Kevin and a biological sister named Courtney. He graduated from Newbury Park High School.
On personal life: he got married in the late 1990s, but he parted his ways from his former wife. He has a son from his previous marriage. His only known offspring is following his footsteps as a competitive motor cross racer.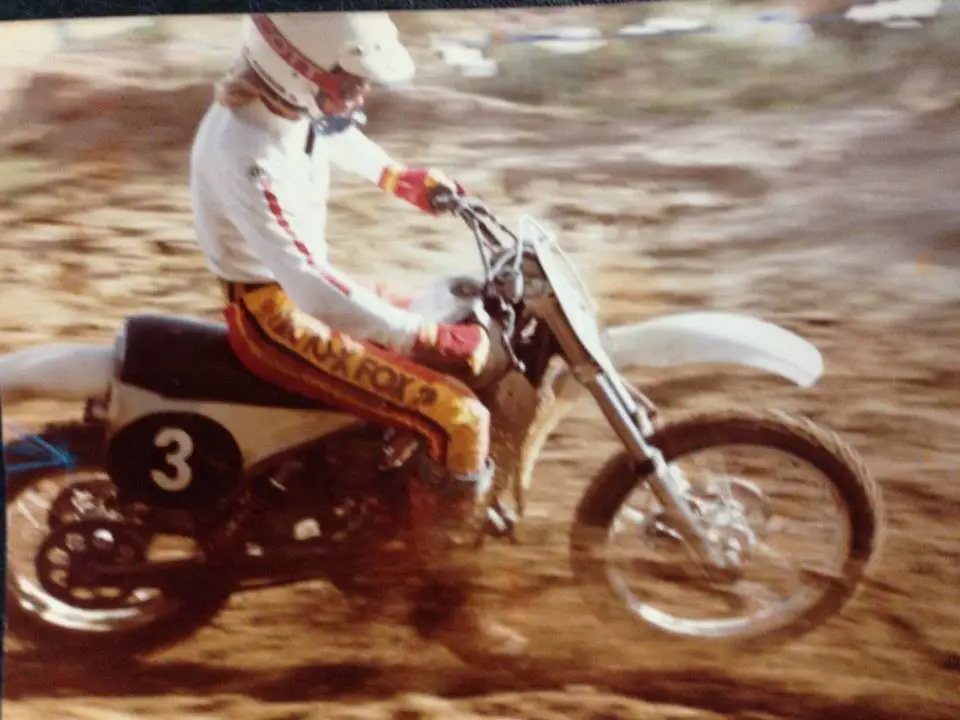 Chris Heisser while participating in moto race (Photo: vitalmx.com)
The former motor cross racer, Chris also did a job as a salesman in real estate. Also, he is an owner of Hamerkop Homes Inc.
Personal Life of Real Estate Agent:- Jean Currivan Trebek Wiki: Age, Net Worth To Alex Trebek & Family Bliss
No doubt he owes an adequate amount of net worth from his profession, but he hasn't officially flaunted the exact figure of his net worth.