News
Shannyn Sossamon Kept Low-Key About Pregnancy But Astonished Everyone With Peculiar Kids Name; Concealing Baby-Father?
Shannyn Sossamon reveals her state and her new baby's presence to social media. The American actress not only reveals her child but her kid's father for the first time to the public and both children by the same father.
She is mostly known for the movie "A Knight's Tale" that paved her career into Hollywood. The actress is also famous for her erotic scenes with other women giving off impressions and rumors of her current relationship being fake.
More details are added to the story of the disclosed actress as she stomps her lesbian rumors and shares her baby to the world.
Pregnant Shannyn Gives Birth To Her Child!
It was in 2012, that the stunning actress stunned the audience with the big news of her second baby-on-board, where she walked down the streets, proudly flaunting her baby bump to everybody.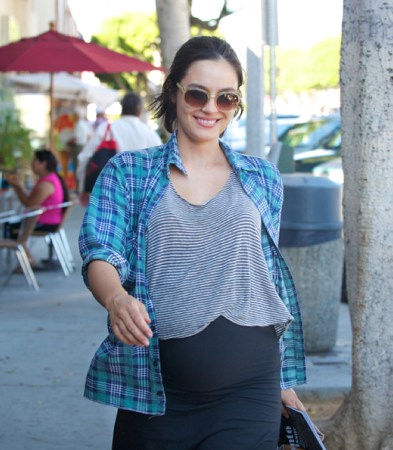 Shannyn Sossamon was first pregnant with Mortimer as seen strolling with on the side of the road in the 9th of September, 2011 (Photo: Hollywoodlife.com)
Then in March 2012, came the even bigger news of Shannyn posting a picture of his second baby on her Facebook. It was later after the post was made that she publicly announced that her second born's name was Mortimer Sossamon.
However, the photo that she had posted of her son Mortimer was soon removed from her account.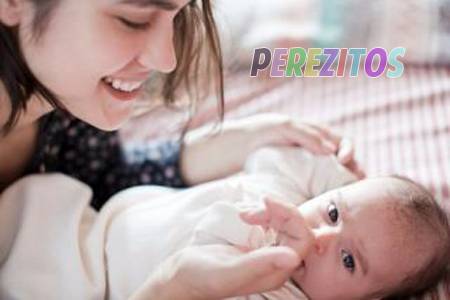 Caption: Mortimer, looking at the camera, soon after Shannyn gave birth in 2015 (Picture: Perezitos.com)
Before Mortimer, however, the actress equally surprised everybody with the birth of her first born son, who she named Audio.
Now, a mother of 15-year-old Audio and 6-year-old Mortimer, the Hollywood sweetheart Shannyn has been focusing her entire time raising her two sons, as she has been away from the camera for quite some time now.
Read Also: Troian Bellisario, New Mom With Husband! Her Emotional Message To Baby
Her unexpected pregnancy in 2003, wrapped her Hollywood contribution quickly as she slowly moved away from the cameras and started carrying out a personal life of her own.
She told the Los Angeles Times in 2008,
"For some odd reason, I had the pregnancy test, and I just went, 'OK, I'm having a baby, I didn't even think twice."
all this had marked her priorities straight and had shown her a new journey down the road of parenthood.
Similar Article: January Jones Candid On Son & Baby Father; Boyfriend/Husband, Revealed?
Her last movie was "Sinister 2" before she took another pregnancy leave from the movie industry.
Also, her other major reason to move out from the lights of Hollywood was to pursue her musical career that she completed joining Warpaint alongside with her sister Jenny Lee Lindberg.
With two kids to take care of, the actress quickly learned how to play and her guitar and started her musical dream right ahead!
Dallas Clayton, The Unknown Father: Is He Her Husband?
But the bigger question in the market wasn't her abrupt disappearance from Hollywood, it was questioning who was the man behind the birth of her second kid.
After watching her baby's picture for the first time, her followers couldn't keep themselves from speculating about the baby's father. Being seen with a man on her Instagram constantly, it was after the birth of her second baby that the actress chose to disclose the name of the father.
The father of the children goes by the name Dallas Clayton.
An author and an illustrator of children books, Shannyn has rarely been seen with her boyfriend let alone talks about him. Dallas though not a husband seems to be happy with their decision in being unmarried.
She also mentioned about Dallas and their relationship together in which they had broken up when Audio was just ten months old, but since 2015, she said she is in a "committed relationship" with Dallas.
When Shannyn Sossamon was pregnant with Audio Science Clayton she was in the middle of a project, she had drunk alcohol in her scenes but quit soon after being pregnant with Audio, and she now lives with Audio in Los Feliz area of L.A. she said,
"I wasn't ready to be a mum."
she added on
"But if you have any desire to be a better person, having a baby kicks it right into gear. Now I'm a better actress and a better mother."
Now with Mortimer, this would be her second child.
Speculations have risen, because Shannyn's unknown and secret relationship with her boyfriend, it is unsure of who Mortimer's birth father is. Even though the rumors swirl of Dallas being the father of both kids, it is quite unsure to label him as their father without much evidence and informants showcased to all.
Don't Miss: Phil Elverum Married In New York! Wife Michelle Williams & Secret Wedding Ceremony
Wikipedia suggested that the father of Mortimer is Dallas Clayton, but there is no proof of this debate because even she, herself has not defended the rumors, and other sources have substantial allegations that Mortimer's biological father is not Dallas.
Therefore, the rumors have spread that father of Mortimer is another unknown man but current events still have speculated that they still parent their children together, therefore met on a regular basis and can be another possibility.
Lesbian Rumours Crushed By The Revealing Of Her Boyfriend?
She played as Alex with co-star Jes Macallan in the series of "Mistresses" in 2013 with an intimate bathtub scene which Shannyn Sossamon acts in that ignited her acting career like fireworks.
This explicit scenes of her were made recognized by many fans, but the sense of wonderment was not far from it a lesbian or not she made it as believable enough for the rumours to spread.
Unfortunately, There are multiple sources where she plays as a bisexual and straight character but because of her recent baby and the fact that she still defends her boyfriend with a given statement during an interview with Details Magazine that she was in a "Committed relationship."
The couple has a lot of parenting to do with her kids, and she has not made a film since her last movie. With a lot of work ahead, in a motherly sense, we wish the father and mother all the best in raising their children.