News
Taylor Goldsmith Age 32 & Mandy Moore Are Married & It's Official | All Details
Taylor Goldsmith 32, Is Engaged To Singer Girlfriend Mandy Moore! It seems that musician Taylor Goldsmith (age 32) will get married soon as he got engaged to his singer girlfriend Mandy Moore who stands tall and beautiful with the height of five feet ten inches. According to entertainment journalist Marc Malkin, the couple got engaged at their home on Monday.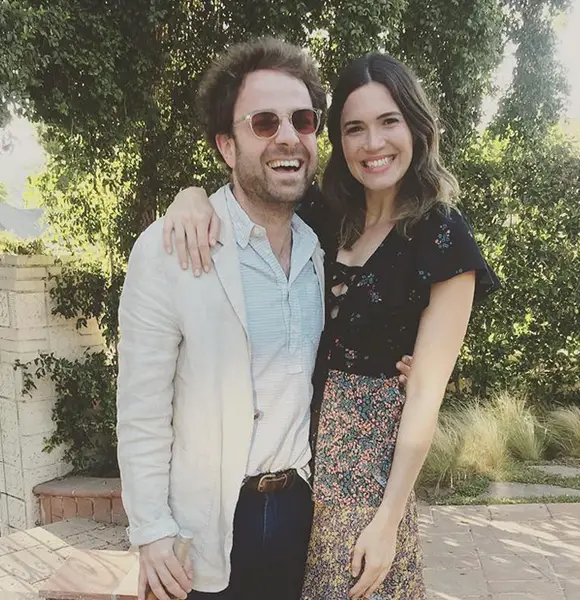 Taylor Goldsmith flipped the marriage cards!
Dawes musician Taylor Goldsmith got married to her longtime-girlfriend, Mandy Moore in front of family and close friends on 18 November 2018 in Los Angeles.
A source reported to E! News that the backyard wedding ceremony was an intimate one which was held at Mandy's home. The private ceremony was held after Taylor's wife Mandy hinted on their soon-to-be wedding as she had stated that the wedding would be simple with the close friends and family.
Other Celeb With Romantic Story:- Kate Upton & Husband First Baby, Proud New Parents To Daughter Genevieve
And as per their wedding plans, only about 50 people attended the ceremony. For the special day, the beautiful bride chose the non-traditional stuff and went with the black and white dress instead of a traditional white wedding gown.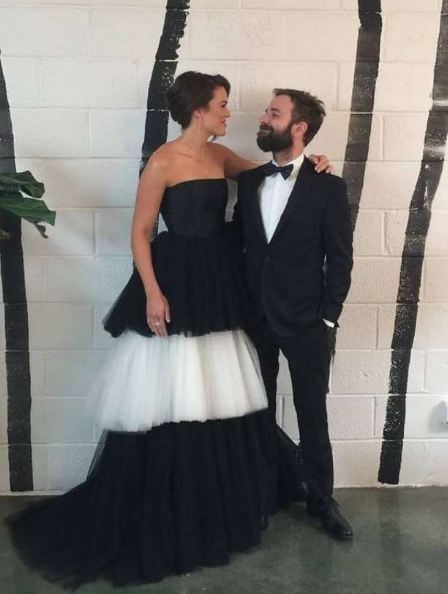 Taylor Goldsmith, wife Mandy Moore on their wedding day (Photo: celebrityinsider.org)
The newly married couple was engaged in September 2017. And the tall and beautiful actress, Mandy, who stands at the height of 5'10", made the news more worth after she walked on the streets of Brentwood flaunting her engagement ring.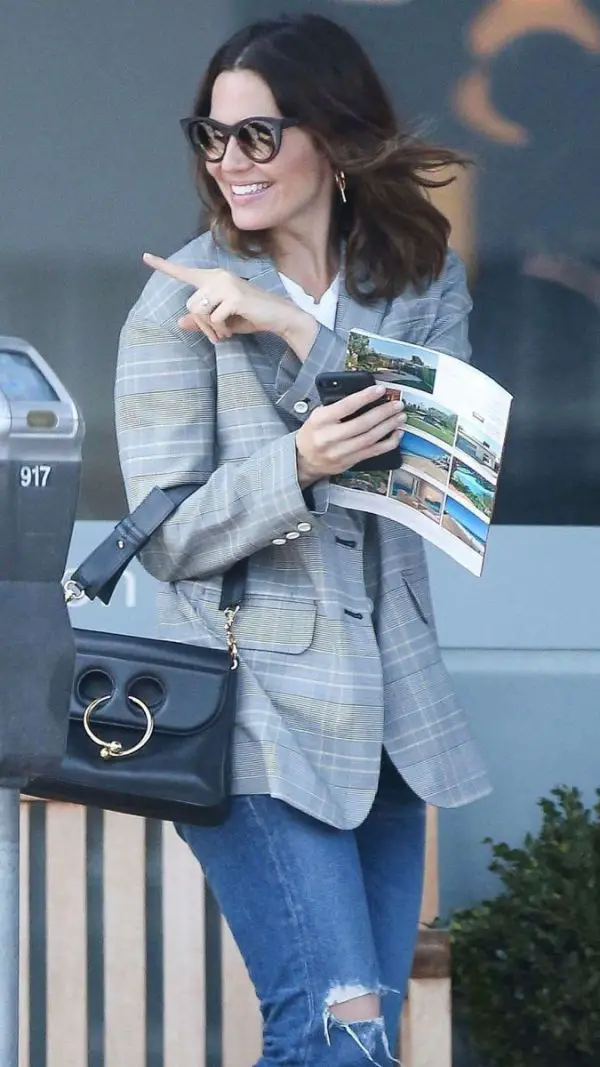 Mandy Moore, photographed in Brentwood on Tuesday wearing an engagement ring (Photo: E! News)
According to an eyewitness-
"Mandy was here yesterday afternoon with three older adults grabbing coffee. I did not notice that she had a ring on her finger, but I did notice how good of a mood she was in. Celebrities come in here all the time and she was one of the nicest and happiest."
The source continued-
"She got a latte and paid for everyone's drinks, her and the others she was with were laughing, hugging and very cheerful. It looked like they were celebrating something."
Moore's costars Chris Sullivan and Jon Huertas also confirmed the news about the engagement of the pair, who have been dating each other for two years. In an interview with Entertainment Tonight at soundtrack release party at Huertas' Venice, California on Wednesday, Sullivan said-
"I was just in the studio with her her boyfriend, well now fiance, Taylor. He didn't say a word! He seemed a little effervescent, but he's always pretty effervescent... I know him very well. He's quickly becoming one of my favorite people, and he and Mandy are an incredible couple."
Talking about their engagement, Sullivan explained-
"She just sent out an alert over our family text chain, so I can't wait to hear about it. She just sent a photo and just wanted us all to know that this just happened, and so then we went on a response spree for about a day and a half."
Huertas, Moore's on-screen husband also spoke on the exciting news. He gushed-
"I think it's amazing. Good for her. I'm happy for her. Taylor is an amazing guy. I love him so much. I love Mandy so much. I'm really happy that they're going to be joining the club!"
On July 2017, the 33-years-old Goldsmith and Moore celebrated their two year dating anniversary. Moore shared an image of the couple in July and wrote "The best 2 years. Never not smiling with you, T." with heart emojis.
Many Moore's Co-Star From This Is Us:- Martyn Eaden Now: Age, Job, Net Worth, Weight Loss, More Of Chrissy Metz's Ex​​​​​​​
Mandy Moore, age 34, was previously married to musician Ryan Adams for almost six years. Goldsmith stepped out with Mandy months after she filed for divorce from her estranged husband, Ryan.
The divorce of the couple, who first announced their separation in January 2015, got finalized in June of 2016. In the year 2015, there also were rumors about Rayn's dating affair with "The Walking Dead" star Emily Kinney.
Stay with us for further updates on Taylor Goldsmith!