Music
9lokkNine Serving Jail Time Under RICO Charges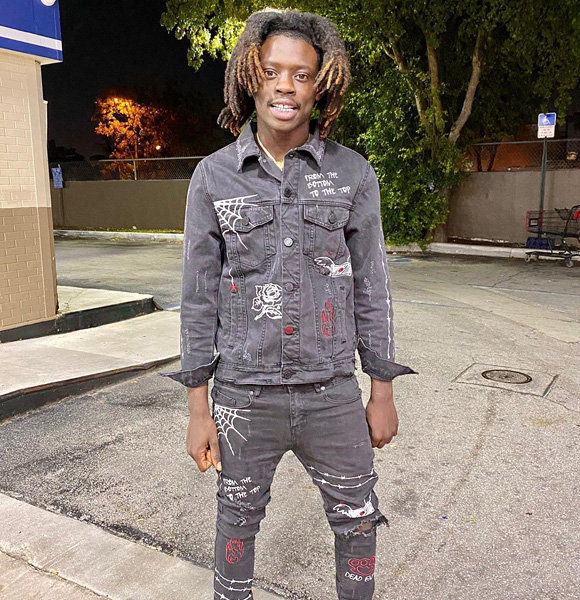 American rapper Jacquavius Dennard Smith is professionally known as 9lokkNine, who gained popularity after his song 10 Percent became quite popular and garnered multi-million views on YouTube over a short span of time. 
His song also charted at number 34 on Billboard Hot 100. 
Born in 2000, this upcoming young rapper sure had a bring future ahead, but his journey to fame and success halted when he was arrested under the RICO Charges. 
He was sentenced to jail in December of 2021, and he has been spending his time in jail ever since. 
What Led 9lokkNine to Jail?
RICO is the Racketeer Influenced and Corrupt Organizations Act.
If you are keeping an eye on the news, recently, rapper Young Thug and Gunna have also been charged with conspiracy to violate RICO, and the case has been building up. 
Some lyrics of Thug's raps have been laid hold of and have been taken as a piece of evidence to build the case. 
He was arrested on RICO charges in June of 2021. According to jail records, he was held on a $750,000 bond and racketeering and conspiracy to "commit racketeering charges."
Just like Thug and Gunna, his mugshot was also released shortly after his arrest. He was arrested by the Orange County Sheriff's office.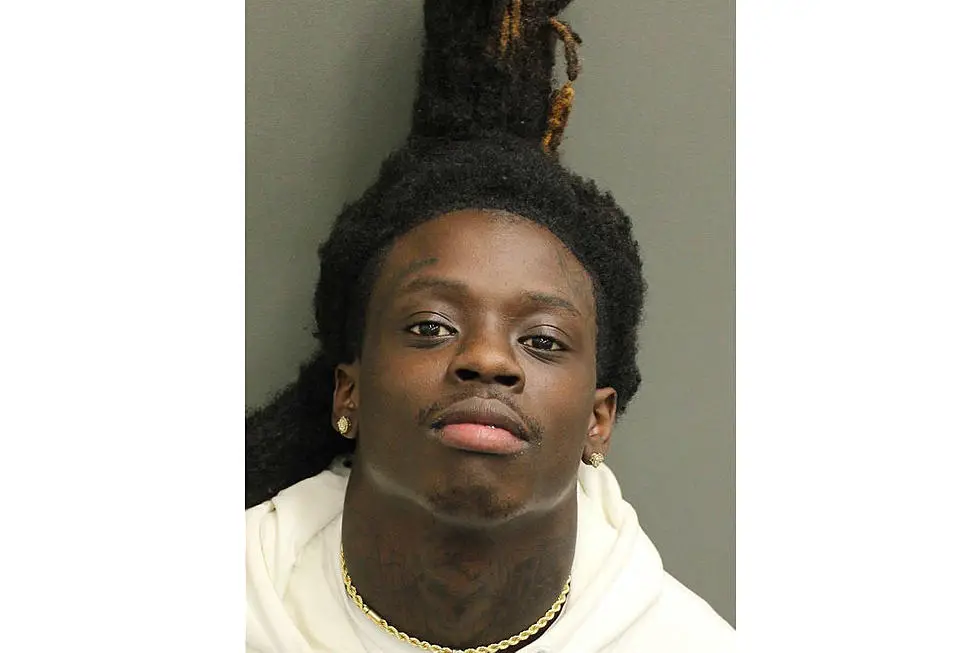 Mugshot of 9lokkNine (Source XXL Magazine)
This is not the first case for the 22-year-old rapper where he has been arrested. 
Back in 2020, he was arrested with attempted second-degree murder after he was caught with a firearm. 
More on: Inside Barely-Known Personal Life of Leondra Kruger
He was at the age of 20 when he was arrested for shooting into an occupied structure.
In January of 2021, he was charged with five counts of attempted murder, and when the FBI dug deeper into the young age rapper's case, they believed that he was involved in a gang feud. 
He was allegedly released from jail in March of 2021 and then again was arrested in June of 2021 on RICO charges, currently serving at the prison again. 
Now, he has been serving his jail time as he was sentenced to jail back in December of 2021 for seven years. The Orlando rapper was sentenced to 7 years in federal prison for gun charges. 
This is the same charge that now rappers Young Thug and Gunna are charged with. They are arrested on gang-related charges, and their mugshot also has been recently released. 
More on 9lokkNine
The rapper's real name is Jacquavius Dennard Smith, and he was born on May 1, 2000, making him 22 years of age as of 2022. 
He was born in Orlando, Florida, and is professionally a rapper. 
He released his first mixtape back on January 2, 2018, and released his second mixtape that same year with 18 tracks in April of 2018. 
Head on To Know: What Does Alex Newell Identifies As Their Gender?
Again in July of 2018, he released his 17-track mixtape and shortly after was signed with Cash Money Records and Republic Records with a contract worth $2 million. 
His last release before his arrest was on February 5, 2020, when he released his single, Moods.