Celebs
Inside Barely-Known Personal Life of Leondra Kruger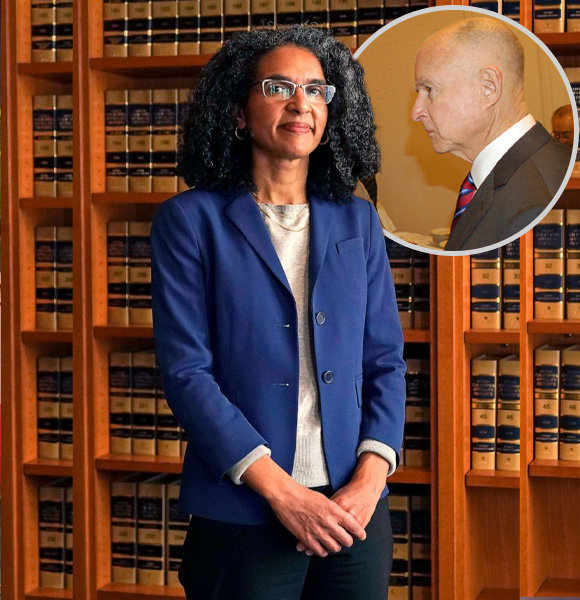 Leondra Kruger is one of the most proficient arbiters the American judiciary has seen. In 2020, Kruger was considered to join the U.S. Supreme Court as the youngest justice to be appointed to the bench at age 45.
Not only that, but Kruger is also the first woman to have a baby while serving on the California Supreme Court. So who is this judge married to? Let's find out more about her husband and her family!
Who Is Leondra Kruger's Husband?
Leondra is married to Brian Hauck. Like herself, Kruger's husband also works in the field of law.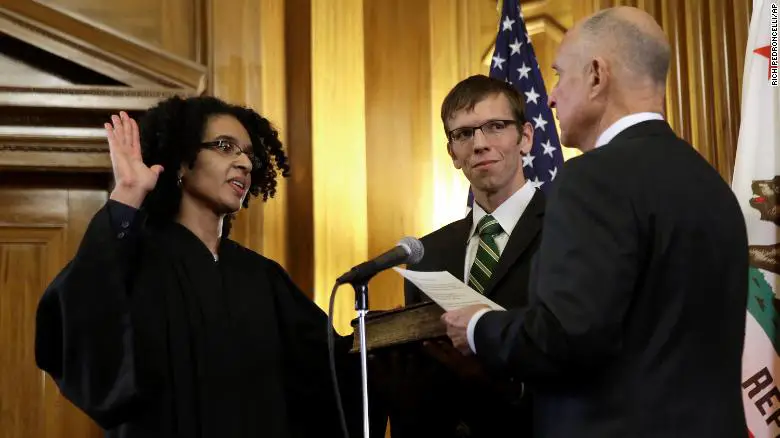 Leondra While Governor Jerry Brown Swears Her Into the Office (Source: CNN)
Leondra and her husband met each other while they worked as summer associates in Washington. 
Kruger and her husband, who currently serve as a partner and government controversies and public policy litigation at Jenner & Block, share two children.
Leondra rarely mentions her personal life, but it is understandable that having a husband from the same profession as herself gives Kruger a good support system. 
Get to know- Keisha Lance Bottoms Says She Married Her Best Friend!
Leondra is meticulous about keeping her family away from her demanding profession. However, few details about her have been sparsely mentioned in public. 
More on Kruger
Kruger was born on July 28, 1976, in South Pasadena, California, and hails from the lineage of immigrants.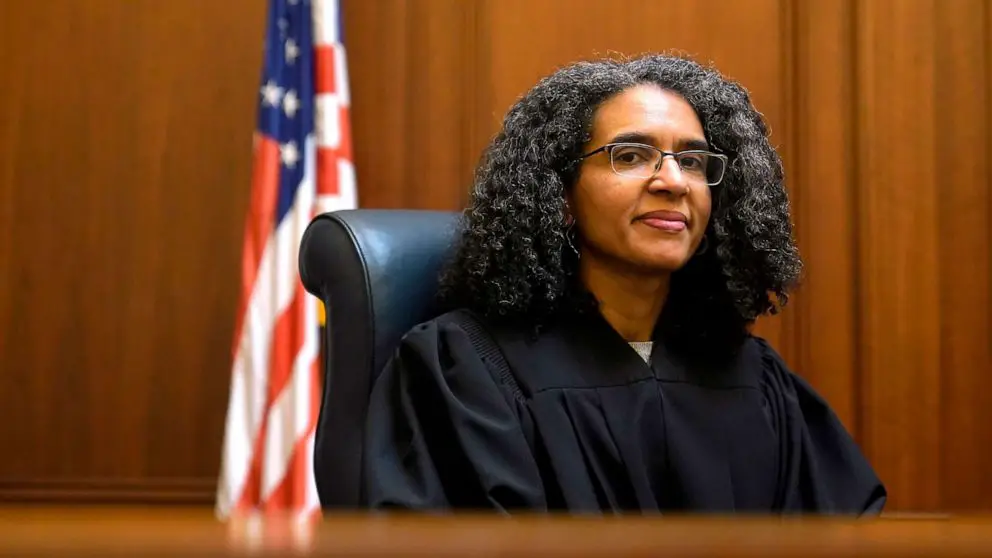 Leondra Kruger (Source: abc News)
The Judge's mother is an immigrant from Jamaica, whereas her late father was Jewish. So, Leondra embraces a mixed ethnicity.
Kruger's parents were pediatricians by profession, and her mother is still practicing in her 80s. 
Leondra attended Polytechnic School in Pasadena, California, and was a National Merit Scholar winner in her high school. 
Her acquaintances mostly describe her as a very smart and academic person who is very driven by her intellect. 
In 2014, after Associate Justice Joyce Kennard retired, California Governor Jerry Brown recommended 38-year-old Kruger to serve on the California Supreme Court with no prior experience.
Her bosses praised Leondra's nomination, calling her "brilliant, deeply principled and eloquent."
Leondra Kruger's Career
 After high school, she earned a Bachelor of Arts degree from Harvard University. Moreover, her husband is also a Harvard University graduate.
Leondra also attended Yale Law School, where she was appointed as editor-in-chief of the law review newsletter, making her the first Black woman to hold the position. 
Her professional career is just as splendid as her academic career. 
More on - An Insight into Life of Ali Dawah
Her illustrious vocation includes her clerical job for the U.S. Supreme Court Justice John Paul Stevens. 
Apart from her work experience in private practice and as a professor, Kruger has also served as acting Principal Deputy Solicitor General of the United States from 2010 to 2011. 
Kruger was selected as the deputy assistant attorney general at the United States Department of Justice's Office of Legal Counsel.
Particulars on Leondra's life are limited. But from what is known, it is enough to inspire young girls to achieve their dreams and aspirations. Leondra's achievements prove that one can do whatever they put their mind to!