Celebs
Adam Joseph & His Partner Balance it All From Work to Family
Talking about sexuality has not always been easy for meteorologist Adam Joseph, but he has been openly gay for years despite everything.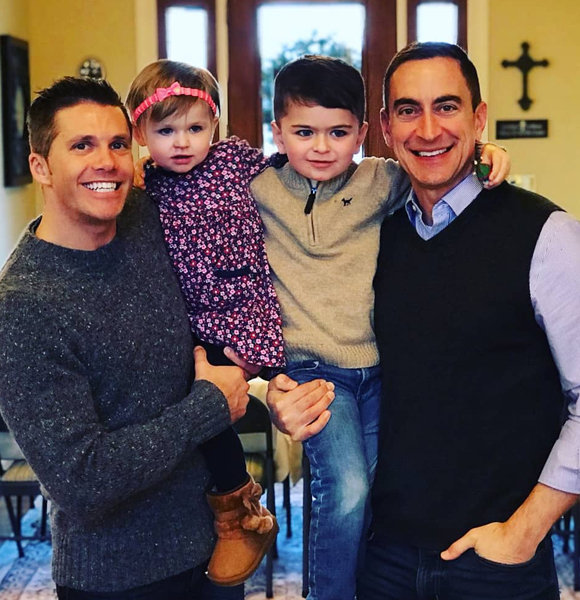 Talking about sexuality has not always been easy for meteorologist Adam Joseph, but he has been openly gay for years despite everything.
Joseph has given quite a few glimpses of his family life on his socials, but his followers are more inclined to learn about his husband of eight years.
Who Is Adam Joseph's Husband?
Adam's husband is Karl J. Kraft, and both of them have recently celebrated their 8th wedding anniversary. Moreover, 6abc's meteorologist Adam has maintained transparency regarding his love life. 
The couple is getting quite an appraisal from their well-wishers for their openness and the beautiful bond they share as life partners.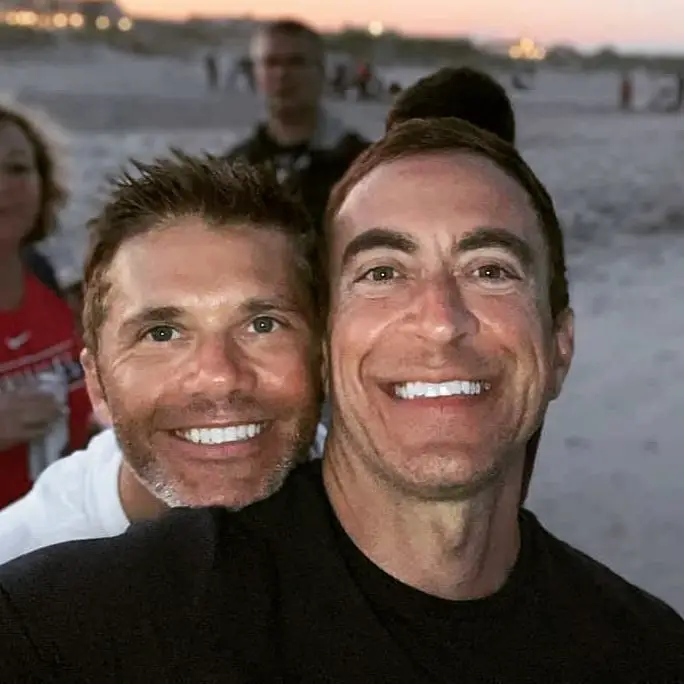 Adam Joseph's husband Karl Kraft posing for a selfie (Source: Instagram)
So digging into their love story, Adam and his partner Karl J. Kraft met in an event. From their first meet, they knew they were meant for each other.
After having dated for a while, the couple tied the knot in 2013, and their love only grows stronger with each passing year.  
Now touching into Adam Joseph's partner Karl Kraft's professional career, he is no less successful than Adam. Karl is currently working as Senior Vice President at TGAS ADVISORS.
Moreover, Adam's husband has experience of 20 years in marketing, and he pursued his education at Saint Joseph University.  
Besides achieving incredible feats in their respective careers, the couple's family was later added by two wonderful kids who frequently appear on the proud parents' social media. 
You might be interested in:- Debunking Truth about Stephanie Ready's Husband
Adam's Children 
Adam is a father to his son Jacob and daughter Hanna.
As witnessed in Adam's Instagram handle, the adorable family of four often goes on vacation, and Adam always makes sure to treasure those family moments on his 'gram. 
The couple announced the birth of their son Jacob back in 2014, and likewise, they announced the arrival of their daughter in 2016. 
After the birth of their kids, Adam cited a statement sharing about his and his husband's experience when they saw their kids for the first time. 
"Relief. This has been a very long, emotional journey and today, part of that journey ended while a new one has begun, tears instantly flowed when I first saw his face, even before he was placed in my arms. My dream of being a dad has become reality and so much more!"
In the same interview, he also stated that when his children grow up, he wants them to feel proud of their fathers. 
He also added that a family can be made up of people of any caste, race, or sexual orientation and that taboos should not be a priority in anyone's life.
Although Joseph has a happy family now, it was not easy for the couple to form a family as they went through a very complicated process to get where they are now. 
Now the family of four is relishing a blissful life, and the couple is in the process of maintaining a balance between their work life and family. 
Peek Into the dating life of:- Is Ali Vitali Still Dating Her Boyfriend?
What Is Adam Joseph's Salary? 
Joseph started his career as a Chief Meteorologist at WBOY-TV and later started working for the WSAZ-TV.
While working for the WSAZ-TV, Joseph he received several awards for his excellence in meteorology, and alongside that, he also received the AMS Seal of Approval for Television.
In 2005, Adam paved his way towards Action News, and currently, he is working as the weekday meteorologist on Action News.
Also, in 2009, Philadelphia Magazine voted Joseph as Philadelphia's Best Meteorologist. 
Although the exact figure of Adam's salary is not known, as per Glassdoor, the average salary of a meteorologist is recorded as $103,404 - $111,181 annually.
Thus, judging by Joseph's excellence in his field, we can figure out that he is entitled to quite an amazing salary under his name. 
Besides, Adam is also heavily involved with Hospice and the American Cancer Society to make a difference in the community, and he is also involved in many LGBTQIA+ events.