Celebs
Adam Serwer's Unbreakable Bond with His Beloved Wife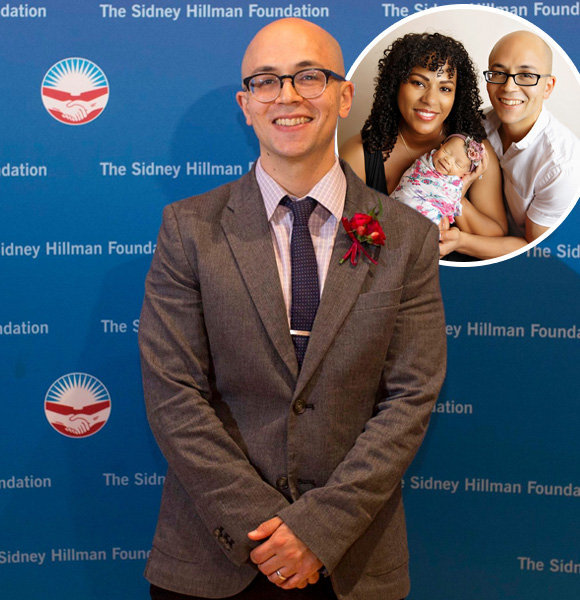 American journalist and author Adam Serwer is a staff writer at The Atlantic, where he writes stories primarily related to politics, race, and justice. 
Serwer, who has also worked in The American Prospect, Buzzfeed News, etc., is a sought-after journalist of this age and has received several accolades for his amazing work. 
He is a married man who lives a very merry life with his wife and shares a happy family with her. 
Adam Serwer's Wife & Family
The American journalist is widely acknowledged for his stories underlining the racial injustice and political and social injustice in the society. 
He has received prestigious awards such as the National Association of Balck Journalists, The Root, and much more that show the quality and impact of his work. 
Getting busy in his professional life, Adam has quite a joyous personal life as well. 
He is married to his wife, with whom he shares a daughter. The two got married back in 2019, and Adam proudly shared a picture of their wedding ring on his social media. 
The journalist and his radiant wife showed their wedding rings in the picture Adam posted, captioned, "I know I give the impression of being a cat bachelor but...no longer true!"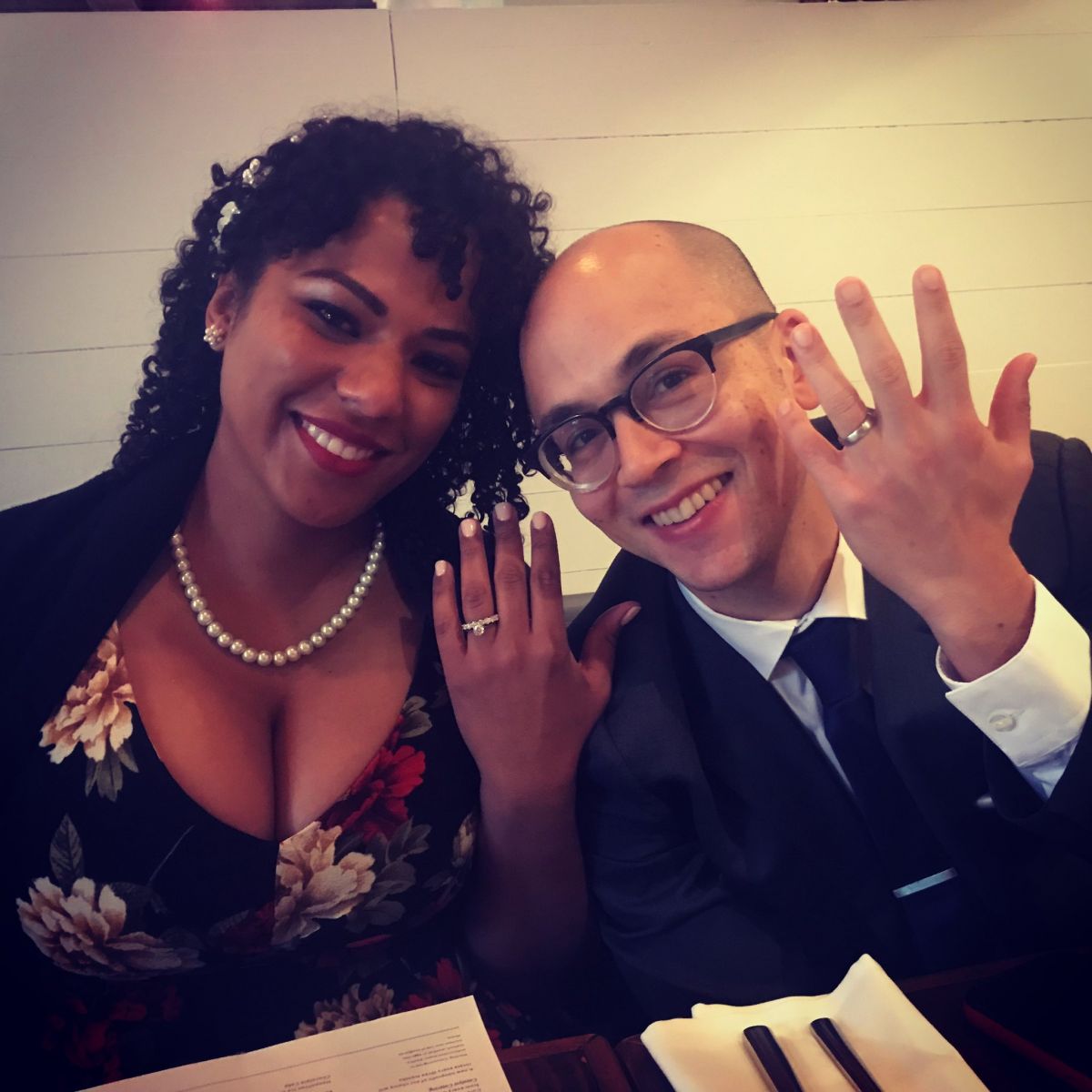 Adam Serwer Shows Wedding Ring With His Wife (Source Twitter)
Congratulations started flooding in for the two. Interestingly, both Adam and his wife have one Jewish parent and one black parent. 
Head On: Inside Gabe Gutierrez's Private Wedded Life with His Beloved Wife
The prolific journalist and his wife share a wonderful daughter together who makes a very rare appearance on the journalist's official Instagram, and whenever she does, she makes sure to garner thousands of likes and comments. 
Adam, back in 2020, posted a picture of his daughter with their cats.
The doting father captioned the wonderful picture, "So like, one thing about my daughter is that she's perfect."
The family of three resides in Texas and lives a happy life together.
Adam Serwer's Bio
Adam was born in 1982, and he completed his education at Vassar College, where he received his bachelor's degree and completed his master's degree from the Columbia University Graduate School of Journalism. 
He was born to his father, Daniel Serwer, in the Foreign Service. As his father was in the Foreign Service, he never really got to spend time with him during his childhood as he used to be overseas mostly. 
Adam's mother, Jacquelyn Serwer, serves as the chief curator at the Smithsonian Institution's National Museum of African American History and culture. 
The author's mother is Jewish, and his father is African-American. Thus, he possesses mixed ethnicity. 
He has also worked in MSNBC, Jill Politics, Salon, and many more prestigious news portals.
His works such as "The Nationalist's Delusion," "White Nationalism's Deep American Roots," and "The Cruelty Is the Point" have been some of his critically acclaimed works.
Keep Reading Now: What Does Alex Newell Identifies As Their Gender?
Adam has made a significant mark in his career and made a name for himself through his writing. His work truly reflects a completely different and enlightening perspective of the bitter reality of the world.  
As he moves further in his professional career, there is just so much more to it, and he will certainly continue to make an impact with his incredible work.