Music
Adina Howard's Married Life and Turns In Career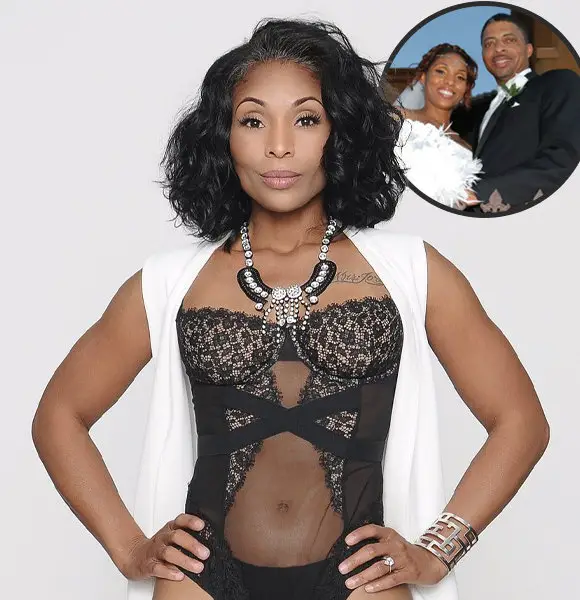 The mid-90s hit R&B singer Adina Howard rose to fame through her amazing work on the album Do You Wanna Ride?
With the added popularity, the fandom is curious about two questions "does Adina have a husband?" and "who is Adina Howard married to?"
Read along for the answers,
Is Adina Howard Married?
Single now actress was previously married to her former husband Sherman Jordan from October 3rd, 2011-2017.
Speaking about their married life with WTLC, Adina stated,
"Initially Shermon and I dated in our 20's, at one point I was not satisfied with how things were going. I felt that there was some growth that needed to take place. I told him 'When you get yourself together, we'll get back together' and we remained friends. Periodically he would say to me 'We need to quit playing and just get married.' I'm like 'na, I'm cool with the way things are.' Some time would pass by and he would ask me again and my response would 'I'm good.'
A friend of mine, she was like 'Adina, I know there are some things going on between you and Shermon or whatever but that's a good man right there and you better not let him get away!' She looked at me and said 'Let me tell you something, if you let that man get away, we gon' have problems.'
While she was being his cheerleader I was thinking about our relationship in the past. Everything was gravy and we remained friends all the way up until this point. I was getting on a plane to go to  Charlotte and I was thinking she is right and I am ready to settle up. I placed the call, he picked up the phone; I said, 'You still want to marry me' he was like yeah.' I said, 'let's do it then!"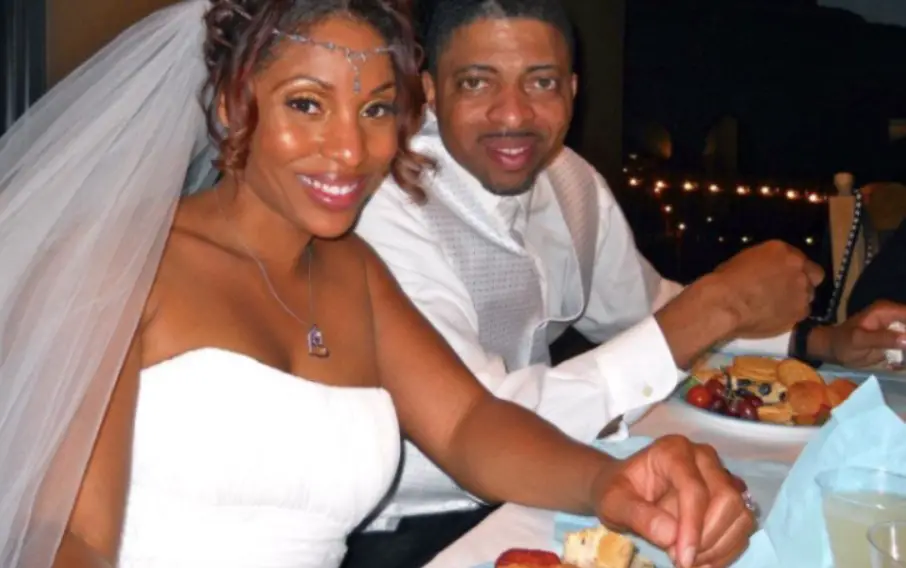 Former Married Couple Adina Howard and Sherman Jordan (source: realrealitygossip)
When we put the story and background that way, the wife proposed to her husband?
Read About: Stevie J Never Married; The Whole World Thought He Had Wife!
Adding to her conversation with WTLC, she then shared her thoughts on non-traditional ways of relationships and married life.
Most of her statements included gender-biased norms and how men are pressured to be the ones taking charge.
She then added,
"Sometimes they want us to step up to the pate. Contrary to popular belief men want to be ruled, men want a woman to be romantic, men want to be loved on!"
Speaking of Adina's married life and her past relationship, the star once revealed how a love triangle impacted her career.
Love Triangle
The said love triangle was between Howard, Wanya Morris, and Brandy.
Because of the love triangle, there was a heated conversation between Adina and her boss Sylvia Rhone.
In the conversation, there were some things said by Adina that put a hold on her second album's release date.
Explaining the situation, the star stated,
"I said something very inappropriate about the head of the label and she pulled up the emergency brake, and shut everything down,
And rightfully so because when you have the power to do that and you don't like what people are saying about you, yeah."
Read About: Annie Potts Finally Found The Love Of Her Life During The '90s
Moving on from her dating and married life of six years, the star was frequently asked about her children.
Does Adina Howard Have Children?
Howard was once asked about children in an interview with UrbanBridgez the question was,
"With the experience of having a daughter now, have you thought about having more children?"
To that, she answered,
"Wow, you know what having my 14 year old is a beautiful experience. I wouldn't trade it for anything in the world. My husband and I are working on bringing a baby in the world. My 14 year old is my step-daughter, so I haven't actually given birth to kids. 
I know people are mind blown by that, like how you a freak like me and have never been pregnant (both laugh). It's called contraception, if you don't want babies you can sure avoid them."
More on Howard
Debuting at the age of 22, Adina celebrates her birthday on November 14th.
Now at 48, Adina has 14 acting credits and nine soundtracks to her name.
Some of her famous works include L.O.V.A., Hips, Switch, Bad 4 Me, and more.
Adding on to her successes, the star also released a biography, Adina Howard 20: A Story of Sexual Liberation, where Adina starred alongside her sister London Howard in 2015.
If we talk about her earnings from touring and successful line of work, the star has accumulated a net worth of $1.5 Million, according to Celebrity Net Worth.
Stay with us for more updates!