Celebs
Aidan Gillen on Finding Love Again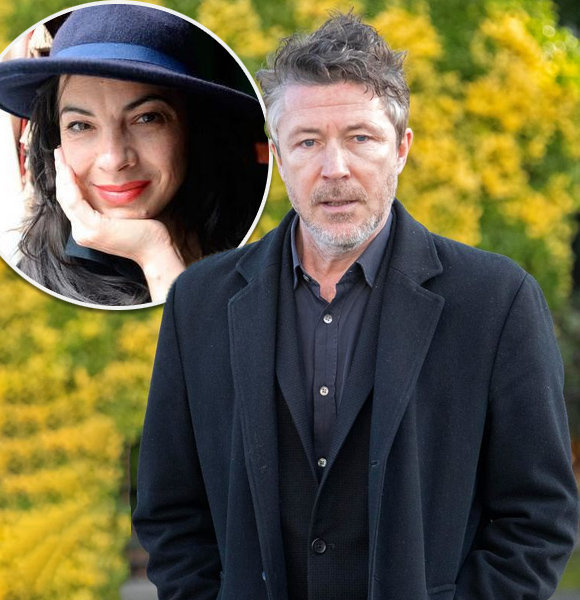 Aidan Gillen, famously known for his iconic portrayal as Littlefinger in Game of Thrones, says his girlfriend has been a 'stabilizing force' in his life.
After being divorced from his wife of five years, the actor gushes about being blessed with love again.
Aidan Gillen's Wife 
The Game of Thrones actor was previously married to wife Olivia O'Flanagan in 2001. The two met as teenagers and had known each other for a long time.
However, the nuptial did not last long, and the pair separated in 2005, just after five years of togetherness.
Aidan and his wife are parents to two kids, Joe and Berry, now at the age of 22 and 24, respectively. 
Aidan Gillen's Ex-wife (Source: Instagram)
As the kids were little while Adian and his wife called it quits, the actor addressed his concern regarding how his decision could impact their kids.
Talking to Independent on this matter, he commented that the difficult part of his separation from his wife was to make sure it worked out in the best possible way with their kids.
But, almost a decade after his divorce, love embraced Aidan again when he met his now-girlfriend Camille O'Sullivan in 2014.
Talking about his relationship with Camille, an actress, and musician, Aidan said that his partner has been his inspiration and described her as 'great fun.'
Madly in love, the actor could not stop gushing about his girlfriend and continued as 'it was like finding someone who was like me but not totally like me.'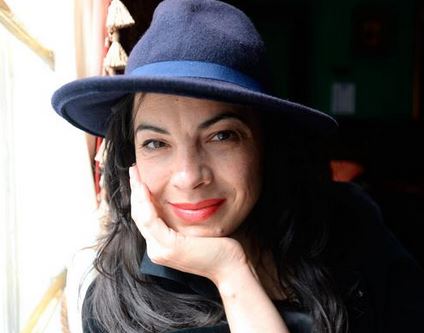 Aidan Gillen's girlfriend (Source: Independent)
Well, Aidan's beau is no less in praising her partner and as per her she never thought she would meet someone like him.
Like Aidan, Camille also separated from her previous partner with whom she shares a daughter.
As the new couple is both riding the tide of parenthood, their kids are their foremost priority, which is why they have not considered remarrying yet, said Aidan.
The pair have been together for almost seven years now, and they have no plan to get married. Nonetheless, both are content with their relationship and do not feel the need to tie the knot.
Aidan is finding himself lucky in love with his new partner, but in the past, the rumors of him being gay caught attention when he appeared in the drama series Queer as Folk.
Get to know - Todd Bridges's Separation from His Wife REVEALED!
Debunking Aidan's Gay Rumors
The speculation of his sexuality as gay came after Aiden's surreal portrayal in the British TV series Queer as Folk.
The series released in 1999 is considered the epitome of bringing gay life into mainstream television.
In the series where he portrayed the eccentric lead role as Stuart, the actor shared some intimate scenes with his co-actor on-screen, which might have stirred the speculation regarding his sexuality.
But, as he never confirmed the speculation, his extravagantly successful career gradually overshadowed the trivial rumor about his gender. However, it's clear enough that Aidan is a straight man and is relishing his life with his partner Camille.
More on -Is Lukas Gage Actually Gay? Interesting Turn on His Dating Life
More on Aidan Gillen
Aidan, age 53, was born to parents Patricia and Denis in Dublin. The Dublin native comes from a big family, where he is the youngest of his five siblings.
Beginning his career as a professional actor in 1985, his milestones throughout his journey are hilarious.
Aidan, standing at the height of five feet nine inches, had his breakthrough moment when he was nominated for a British Academy Television Award for the category of Best Actor in 2000.
Ever since his career-launching role in Queer as Folk, good times have kept rolling in for him. Several significant award-winning roles later, Aidan came to the limelight for his iconic role in the HBO series Game of Thrones in 2011.
Appearing on seven seasons of the HBO series, where he gave life to the character Littlefinger, he bagged two prestigious awards for his portrayal.
To sum up his career accomplishments, per Celebrity Net Worth, the actor's net worth is estimated to be 8 million dollars.
The actor has been actively appearing on screens, blessing viewers with his praise-worthy brilliance and contributing to the entertainment industry.