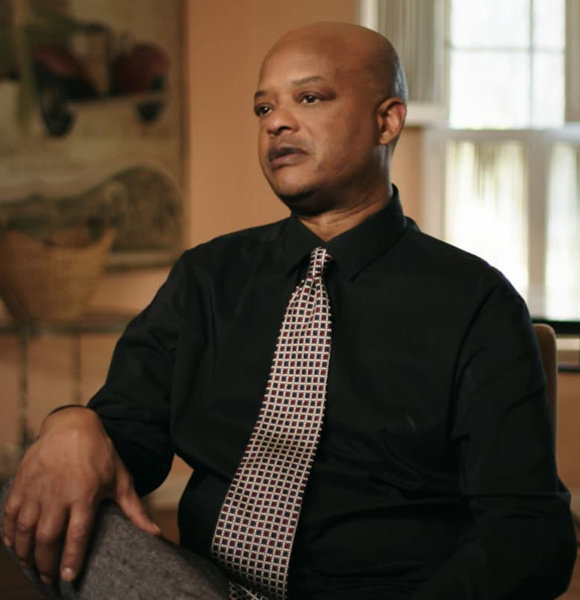 While the former child actor Todd Bridges has only seen uprisings in his professional endeavors, his love life is a different story.
The actor's separation from his wife after the turmoil his marriage went through marks his second unsuccessful marriage.
Todd Bridges Splits from His Wife
In 1998, Todd tied the knot with his former spouse, Dori Bridges.
The couple remained happily married for several years, but unfortunately, the marriage could not find its happily ever after.
After remaining married for fourteen years, the couple called it quit in 2012. As covered by E News!, the couple 'decided that disunion was in the best interest of their collective future.'
However, the report did not elaborate on the reason for their separation. But despite their split, the pair were 'mutually committed to the well-being of their son.'
From their decade-long marriage, the pair share a son, Spencir Bridges, born in 1998. The Diff'rent Strokes actor's son, who also began as a child actor like his father, is most known for his work in Daddy Day Camp and Big Ball'n.
Todd also took to his Twitter to address his split from Dori. Praising Dori writing what a great mother she is to their son, the actor further wrote,
She's a great mother…Im glad to have had the years to know her and have a great kid with her as we know, people grow apart and we did.
Though the two ended their long-running marriage, they will always remain bonded as parents to their son.
However, this wasn't the first time the actor went through a divorce. His first marriage with his former wife, Rebecca Bridges, also came down to legal separation in 1990, shortly after a year of tying the knot.
His previous wife, Rebecca, filed the divorce in Los Angeles Superior Court, citing irreconcilable differences.
Although the ex-pair remained married for only a year, they lived together for almost four years before separation.
Well, there is more to Todd's past relationships.
Get to know - Brandon Quinn Credits His Wife for Shaping Him Into a 'Better Person'
Todd's Messy Past Relationships
While he remained in headlines for his divorces twice, Todd's controversial relationship stirred the media again when he alleged two of his ex-girlfriends attempted to ruin his career as revenge on him for the breakup.
As Dailymail reported on this matter, the actor, who had dated Tiffany Wolf and Melisha Hill in the past, termed his exes as 'unstable' and 'crazy' and claimed they were planning a 'plot' to destroy his career.
Todd once received a temporary restraining order for his violent behavior towards Tiffany, which he claimed to be a lie. On the other hand, Melisha was put on a restraining order for allegedly stalking Todd.
Responding to Todd's allegations, Melisha said that he threatened her physically and that he was trying to get back at her by publicly humiliating her.
The back and forth allegations between Todd and his former girlfriends caused quite a scene that lasted for days in gossip headlines. But with time, the matter settled down when he began grabbing attention for his involvement in drug dealing.
Apart from his scandalous personal life issues, the actor is still remembered for his brilliant portrayal in the family TV show Diff'rent Strokes.
What Is Todd Bridges Up To Now?
Todd, born to father James Bridges Sr. and mother Betty Bridges, comes from a family with a background in the entertainment industry.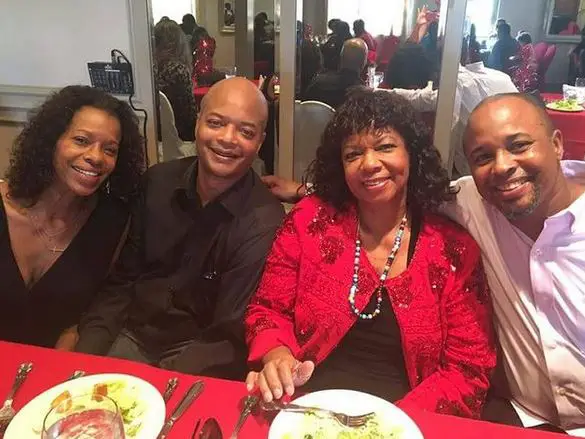 Todd Bridges with his family (Source: Instagram)
Beginning his acting career from the age of ten, he is still remembered for his astounding portrayals in television series such as Diff'rent Stroke, Everybody Hates Chris and TruTV Presents: World's Dumbest…
With plenty of well-received roles under his belt, the 56-year-old is steadily working his way up with several TV appearances. Some of his recent work happens to be Sangre Negra and Live in Front of a Studio Audience.
Apart from acting, the actor also owns a production company with his brother and claims that producing is more engaging than acting, as per one of his recent Instagram posts.
Although he does not appear as often on screen, he is now enjoying his life filled with impressive accomplishments.