Alex Bowman is no more together with his girlfriend, who stood by his side while he built a successful career, earning an impressive net worth.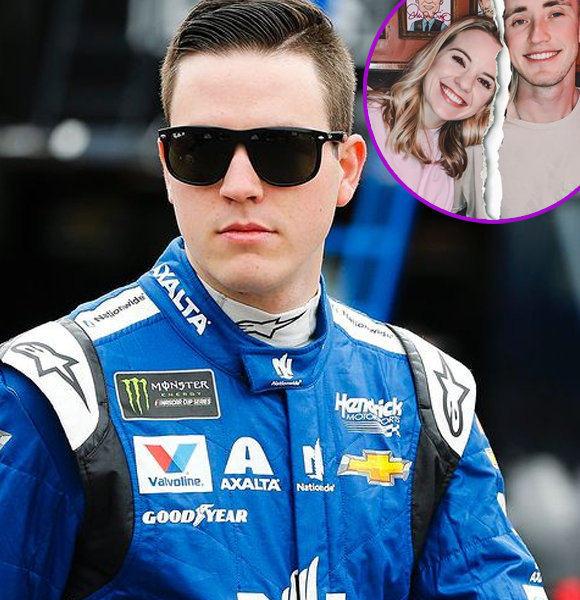 American racer Alex Bowman's heart is torn in two!
Besides Alex's heavy-earning racing career, his love life with his years-long former girlfriend is pretty well known to his social media followers. But, his ex-girlfriend's Instagram post with another man clearly suggested their budding romance between her and the racer was already over.
Alex Bowman Splits With His Girlfriend
Apart from a few Getty images of Alex and his former girlfriend, Emily Boat, captured together attaining public events in the past, nothing of their togetherness remains on their social media.
Their picture from the 2018 Monster Nascar Cup Series award show, where they are seen posing together, is among the few of their images captured at a public event.
Besides, the former pair have long deleted each other's pictures from their respective social handles. One of the now-deleted Instagram posts of Alex dedicated to Emily while they were still together read as,
So thankful for [Emily], who makes me a better person and my life a better place.
Likewise, Emily flattered her former beau with her now-deleted Instagram caption on Valentine's day that went as,
You turn my world upside down! Happy Valentine's Day [Alex].
But nobody knows whose world turned upside down after the break up as the ex-pair remained mum about their split.
The end of their years-long relationship was confirmed after Emily took to her Instagram to post a picture with her new beau, Kyle Peters, a motocross racer, on March 2, 2020.
In the 'gram upload, she shared a picture resting her head on Kyle's shoulder and captioned it with a heart emoji, which was clear enough to imply they were dating.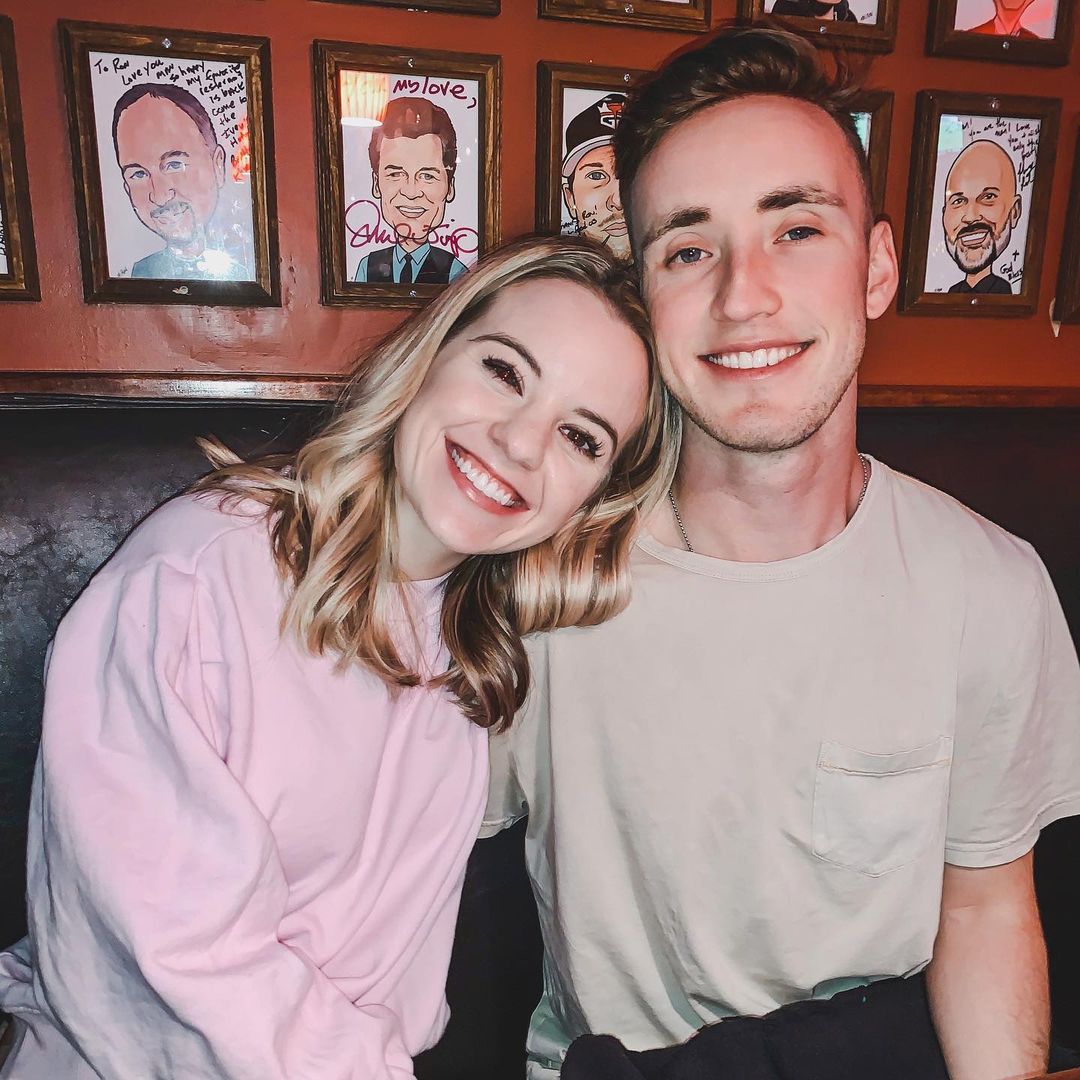 Alex Bowman's former girlfriend, Emily Boat, with her new beau (Source: Instagram)
While his ex-partner has already moved on into another relationship, Alex is not rushing into the next one. More so, the sought-after racer's plate is filled with back-to-back major races to compete in, which is probably keeping him from diving into a relationship. 
Personal life of - Insight Into Joey Votto's Low-Key Love Life
What Is Alex's Net Worth?
The attractive figured and talented race star Alex, who stands tall at the height of six feet one inch with a weight of 178 pounds, has been a stunner since the start of his career as early as when he was only seven.
Beginning to race at such an early age, Alex, age 28, was a head-turner from the get-go when he had bagged nine national champions by the age of thirteen, along with numerous feature wins.
Continuing to dominate the race tracks, his major title wins include 2009 USAC National Midget Championship Rookie of the Year, 2018 and 2021 Daytona 500, 2019 Camping World 400, 2021 Xfinity 500, and so on.
More on - Having Two Athletic Sister's Justin Fields Was The One To Fulfill His Father's Dream
The brief overview of his acclaimed career might have been enough to hint at his bulky net worth. But to be precise, Alex's net worth peaks at 4 million dollars as of 2021 with a salary of 3.5 million dollars, making him one of the wealthiest racers among the NASCAR drivers.