Entertainment
Alexandra Barreto and Her Husband's Picture-Perfect Story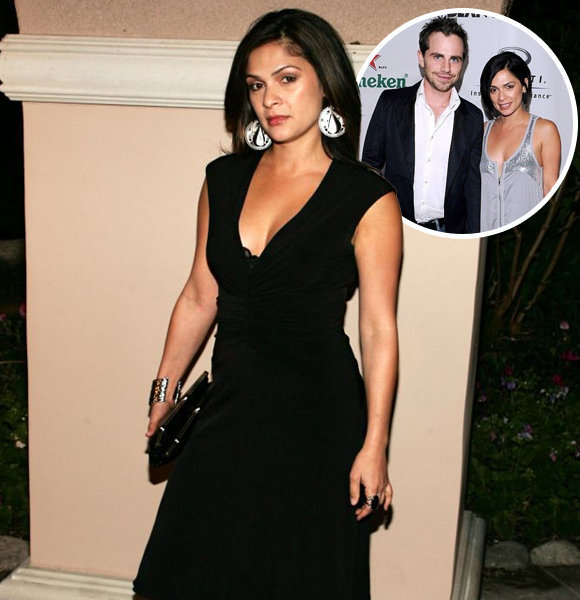 Picture-perfect, textbook, fairytale; you can use any of these words to describe Alexandra Barreto's story with her husband. 
The 'Mayans M.C.' actress' career kickstarted in the 2000s, and along the road, she met a special man who eventually became her partner for life. From co-stars to life partners- here's their story.
Alexandra Barreto and Her Husband
Alexandra Barreto is married to actor Rider Strong. Rider, a 2000s heartthrob, has been in the industry for decades and has been featured in popular movies and shows like 'Boys Meet World' and 'Cabin Fever.'
Alexandra and her husband met in 2006 on the sets of the television series 'Pepper Dennis.' Soon, things escalated between the two, and they found themselves saying their vows to each other after seven years. 
Their wedding took place in Oregon on a fine October Sunday afternoon.
The event was camp-themed, and there was no shortage of fun for the guests as they indulged in a ropes course, games, and a talent show during the celebratory weekend, and they even slept in bunks to complete the experience.  
A marriage that started with so much fun is sure to see the same in the future too, and that's exactly what happened with Alexandra and her husband.
But, wait till you hear about their engagement day!
Also check out: Dougray Scott Says He's Lucky to Have His Wife
Rider was the one to pop the big question to his beau in 2012. As you might have guessed from their wedding events, it wasn't any ordinary proposal.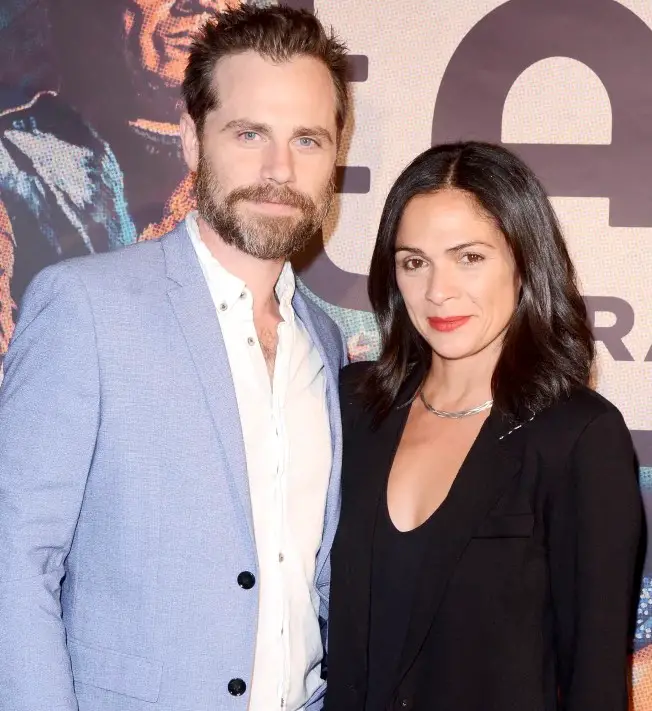 Alexandra Barreto and Her Husband, Rider Strong (Source: US Weekly)
Strong asked Barreto to marry him in Northern California in the rain. He gave insights on their special day to US Weekly and said,
I took her for a walk under the redwoods on the property where I grew up in Northern California. It was pouring rain, but it didn't look like it was going to stop anytime soon, so I just decided to go for it.
One could hardly say no to such a romantic gesture. Moreover, Alexandra's husband went as far as to design the ring by himself!
"I spent weeks making the ring in secret. I found an old-school jeweler who works out of his basement in Echo Park and asked him to teach me how to do a lost wax casting. I carved the ring out of wax, and then cast it in white gold. I had my dad make a wooden ring box for me," explained Rider.
Furthermore, he shared that he learned it from his dad. "My dad made my mom's ring, so I was following in his footsteps," he stated.
The couple tied the knot in 2013 and have gone from newlyweds to parents in almost a decade. They have a son, Indigo Barreto Strong.
Alexandra and her husband hid their pregnancy until they had their baby and surprised everyone. Indigo is their only son, and they do not have any other kids.
Celebrity parents and their kids: Who Are Bodhi Ransom Green's Celebrity Parents?
The "mom life" might have taken over a major part of Barreto's life, but she's still doing what she loves on-screen as well. Her job as an actor helped her meet her husband, but it has also brought her fame and fortune.
More on Alexandra Barreto
Alexandra Barreto made her debut with 'Resurrection Blvd' in 2000 and has appeared in many famous roles since then. 
The actress stands at the height of 5'1" and has a mixed ethnicity with a Peurto Rican father and an Italian mother, and holds American nationality.
She has played roles in 'The District,' 'Pepper Dennis,' 'The Fosters,' 'Parenthood,' 'All American,' and many more.
At age 46, she earned a good sum from her career, adding to her net worth.
While a specific number has not been released for her net worth, her husband, who has been in the same field for a similar time, has a reported net worth of $3 million, so hers must be around that number as well.