Sports
Allen Iverson's Emotional Tribute to His Former Wife a.k.a. 'Real Love'
Allen Iverson, despite going through all the hardships in his personal life, now cherishes a happy family life with his children and former wife.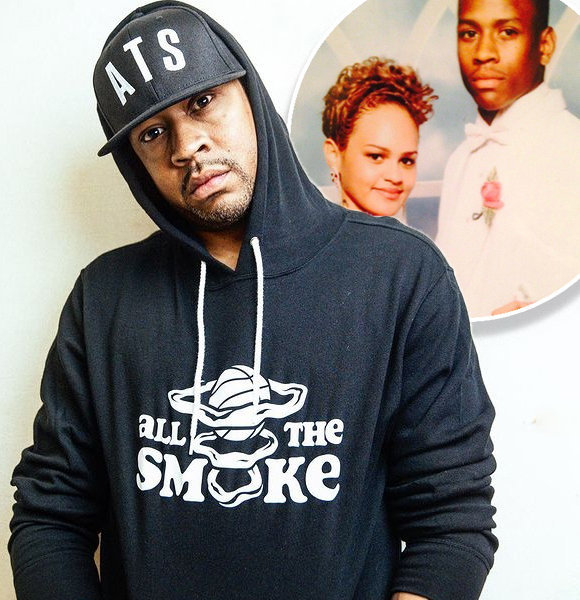 Hands down, Allen Iverson, is one of the greatest basketball players without whom the NBA would not have been the same. But as great as his NBA legacy is, his turbulent love life with his previous wife reflects a different story altogether.
Even after several years of separation from the 'real love' of his life, the retired NBA star cannot help but praise his ex-wife for being by his side through ups and downs, raising their five children with all the love she has to offer.
Allen's Tribute to His Former Wife
Throughout the years, Allen and his former wife's stormy love life has been one of the most talked-about personal affairs in the NBA.
Their relationship had it all, from the alleged abuse, violence, and sinking debt to drinking problems.
But what also never left their relationship was their tremendous love for each other which is still keeping them together with an undying bond despite their several years of divorce.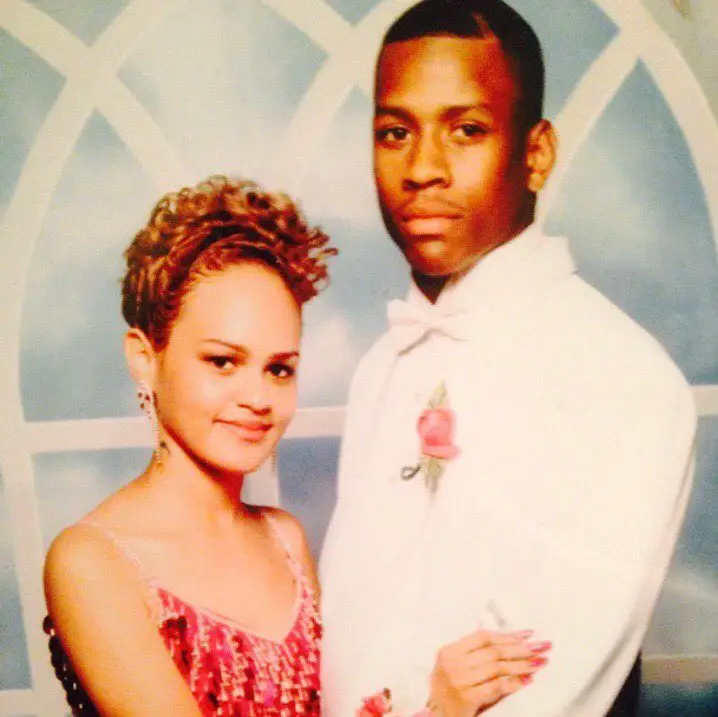 Allen Iverson and his former spouse (Source: Instagram)
Get to know - Jaylen Waddle's Response to His Mother's Emotional Congratulatory Message
Moreover, Allen's induction speech for the Basketball Hall of Fame in 2016, where he showered his former spouse, Tawanna, with earnest gratitude, was evident enough to showcase the amazing chemistry they still share.
After thanking some notable personalities in his life, who helped him through his journey to success, Allen addressed his wife with a heavily emotional tone, saying,
My number one person in the world. Um, hands down. Tawanna Iverson. Twenty-four years. Ups, downs, but real love.
While Tawanna was shedding tears on his love-filled words calling out to her, Allen further added,
Thank you for loving me the way you do. And caring about what type of person I am and what type of person that I need to be to set an example for our babies.
Why Iverson's Ex-Wife Filed for Divorce?
The couple's stormy relationship goes back to the early phases of their togetherness. The two were high school sweethearts who attained rival high schools in Virginia.
The high school romance continued for the next ten years until they married in 2001. By the time of their marriage, they were already parents to two kids.
But, marriage, which was supposed to add harmony to their love life, did not turn out to be as they expected.
A year into their marriage, Allen was alleged to impose violence on his former partner. Further, as reported, the former athlete kicked Tawanna out of their house in the middle of their fight.
The report also suggested that a few hours after the upsetting scenario between the two, Allen allegedly barged into the home of one of the relatives in search of Tawanna.
More on - Matt Lafleur Says His Wife Is 'True Rock Star in the Family'
Having had enough with their problematic relationship after their marriage, Tawanna filed for divorce in 2009.
Later, she withdrew the divorce but only to knock on the court's doors to file for a divorce for the second time.
The divorce was finalized in 2013. However, the pair got back together again.
Although they did not remarry, their togetherness reflects through Allen's social media posts dedicated to his 'real love.'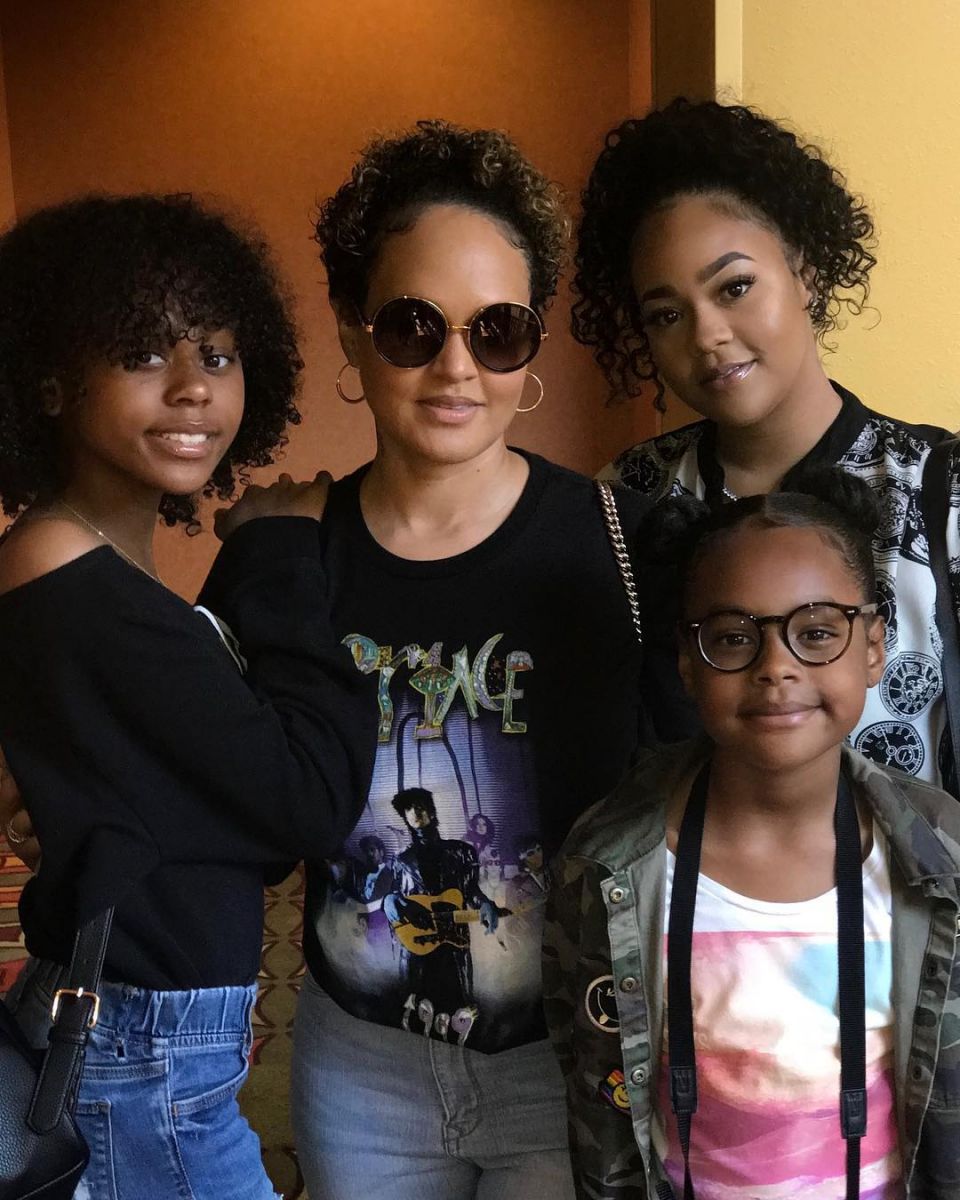 Allen Iverson's ex-wife and children (Source: Instagram)
He ensures to dedicate his 'gram post to his partner on every special occasion, whether on Valentine's Day or Mother's day.
Dedicating one of the posts of 2018 to Tawanna, the Basketball Hall of Famer wrote on his social handle,
Happy Mother's Day!!! I can go on & on but THANKS says it all
While the worst days in their relationship have passed, the couple is raising their children together, rebuilding a healthy relationship.
Allen Iverson's Children 
The former Philadelphia 76ers player is a father to five kids, two sons and three daughters.
Allen's children are Tiaura, Allen II, Isiah, Messiah, and Dream. They often appear on their proud dad's social media handle.
Furthermore, the kids were also present on the glorious day of Allen's Basketball Hall of Fame induction, where he showered his love to all his kids sitting in the audience.
Allen even retired from the game back in 2010 to be with his daughter Massiah who was in poor health condition at the time. No wonder fatherhood means the world to the former athlete.