Sports
Jaylen Waddle's Response to His Mother's Emotional Congratulatory Message
Jaylen Waddle proves to be a family guy crediting his parents for the person he is today.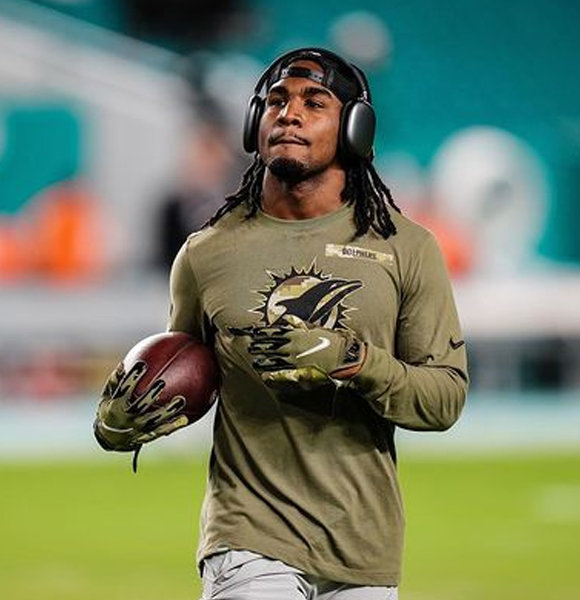 2021 has turned out to be a special year for the freshly NFL drafted athlete Jaylen Waddle. While his family and well-wishers are outpouring the young athlete with love and support for his bright future lying ahead, his mother's emotional message on his new journey as an NFL player might get you teary eyes.
Jaylen's Parents' Role Behind His Success
"Congratulations Jaylen, I am so proud of you. It's an understatement and such a surreal moment for me. "
Jaylen's mother's video message started with her congratulatory message, expressing her warmest sentiment towards her son.
Jaylen is very close with his mother, Lesha Redmon, and as he claims, his mother is his most extensive critique.
As his mother continued to shower Jaylen with love and appreciation through her video message, he responded to her warm wishes saying,
I appreciate you. A lot of people don't give enough credit for the amount of sacrifices that you made, not only for me, for my family, for my sisters. 
He further credited both his father and mother as the ones who 'molded him into the guy he is today.'
The words of gratitude coming out of the player tell a lot about the close bond he shares with his parents. Sending his love to his parents through the video, he ended his response with an 'I love you.'
Indeed, his father and mother have played a massive role in growing him into a responsible adult, which shows in the football arena and reflects through his respect for his family and the people around him.
More on NFL player: Kellen Mond Credits His Parents for His Success as a NFL Player
Jaylen Waddle's Family
The athlete was born to his mother, Lesha Redmon, but the identity of his father remains undisclosed. Growing up with his three sisters, Jaylen is the youngest of four siblings.
While Jaylen's social handle is all about business, his personal life is almost impossible to crack down through his online presence. But his interviews, where he often mentions his family, are pretty evident to his closeness with his parents and sisters.
From the start, he has been blessed with the support of his close ones. His family never missed to attain his game and cheer for him. No wonder everybody loved and encouraged him, but the footballer's mother is the one with tough love.
Though she was often strict with Jaylen, she said her instinct was to 'protect' her son and help him reach where he is today. Indeed, a mother knows it all.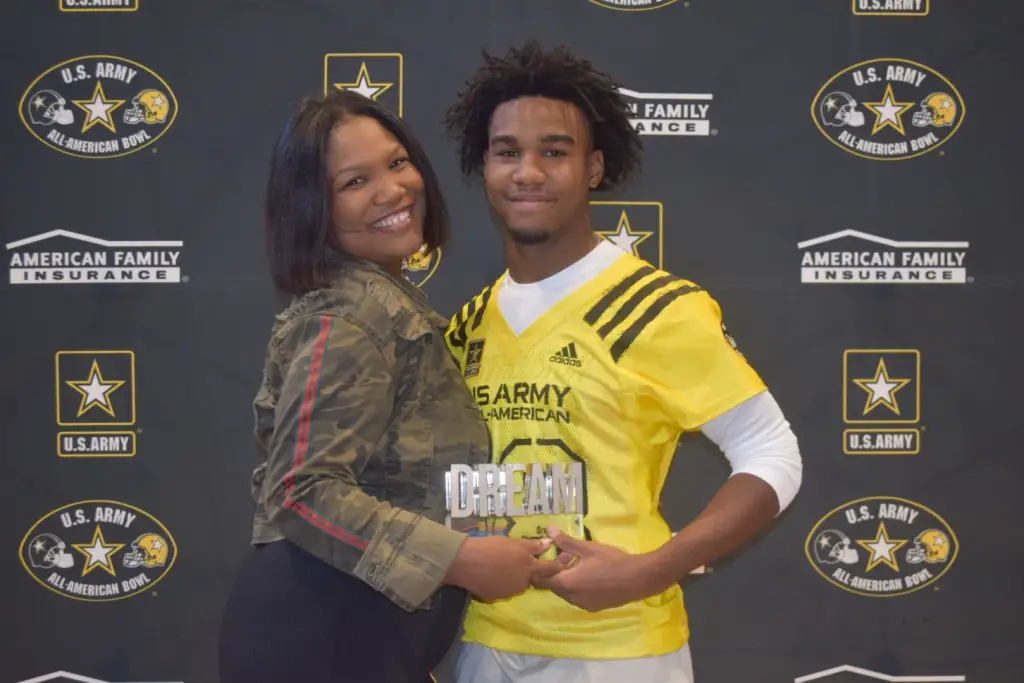 Jaylen and his mom with Dream Champion Award (Source: USA Today)
Well, while Jaylen was busy celebrating his NFL draft selection with his peers, people were quick to criticize him for ignoring his family after the big event.
But, he was also quick enough to address the criticism through his Twitter writing,
TV WAS LATE HAD ALREADY CELEBRATED WITH MY FAMILY AND LOVE ONES !!! F.O.E
However, his NFL selection is still the big news that nothing can overshadow.
More on - Teddy Bridgewater and His Girlfriend Inspire Each Other
Insight on Jaylen's Career
The 23-year-old began pursuing football long before the Dolphins drafted him. His playing history dates back to his high school, while he was a remarkable player at Episcopal High School in Texas.
Continuing his football journey, he played college football while at the University of Alabama. But the year 2021 proved to be the life-turning moment for the athlete when he was selected as a first-round pick in the 2021 NFL draft.
Currently, with a 27.1 million dollars worth contract deal with the Miami Dolphins for his four years of commitment to the team, Jaylen is already headed for a great start.
At the same time, analyzing his accomplishments and hunger to strive for better, it seems his promising career has a lot more to offer.