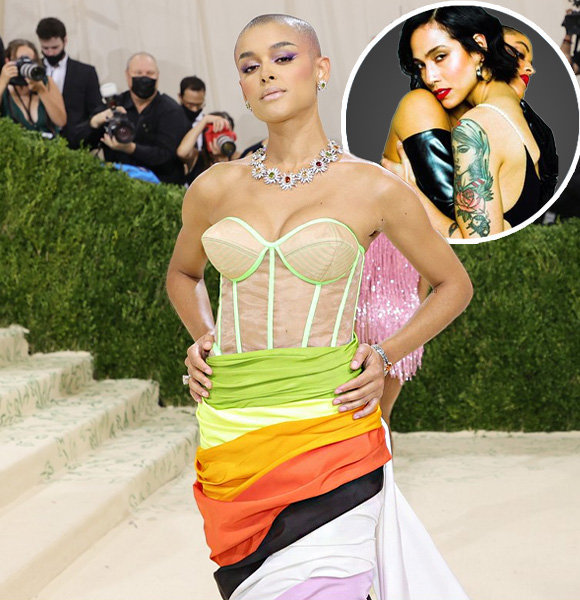 Canadian actress Jordan Alexander is known for her role in 'Sacred Lies: The Singing Bone.' But she gained wider notoriety for her role as Julien Calloway in the 'Gossip Girl' series reboot. 
Jordan is new to the mainstream television business, notably appearing on television screens since 2020. And both the shows that she has been on have featured her as the main cast, so Jordan's career is already at a good start. 
Since there is not much to cover on Jordan's rising career, people seem more intrigued to learn more about her dating life. 
So here is all you need to know about Jordan Alexander's partner.
Who Is Jordan Alexander's Partner?
First, let's address the gay speculation she has been surrounded by for a while now. Jordan actually identifies herself as queer and has been dating her partner Shane Homan for almost four years.
The pair's love story started as every classic modern romance, through a dating app. 
Their first interview together seems to be for Dauphine magazine, where the actress talked about herself and introduced her partner to the world, which was a professional photo shoot done by the magazine.
These stunning women share sizzling chemistry in all of the pictures, and what catches our eyes is one picture of the two sharing a kiss. It can be easy to miss for some, but that is the first thing that we saw and absolutely fell in love with.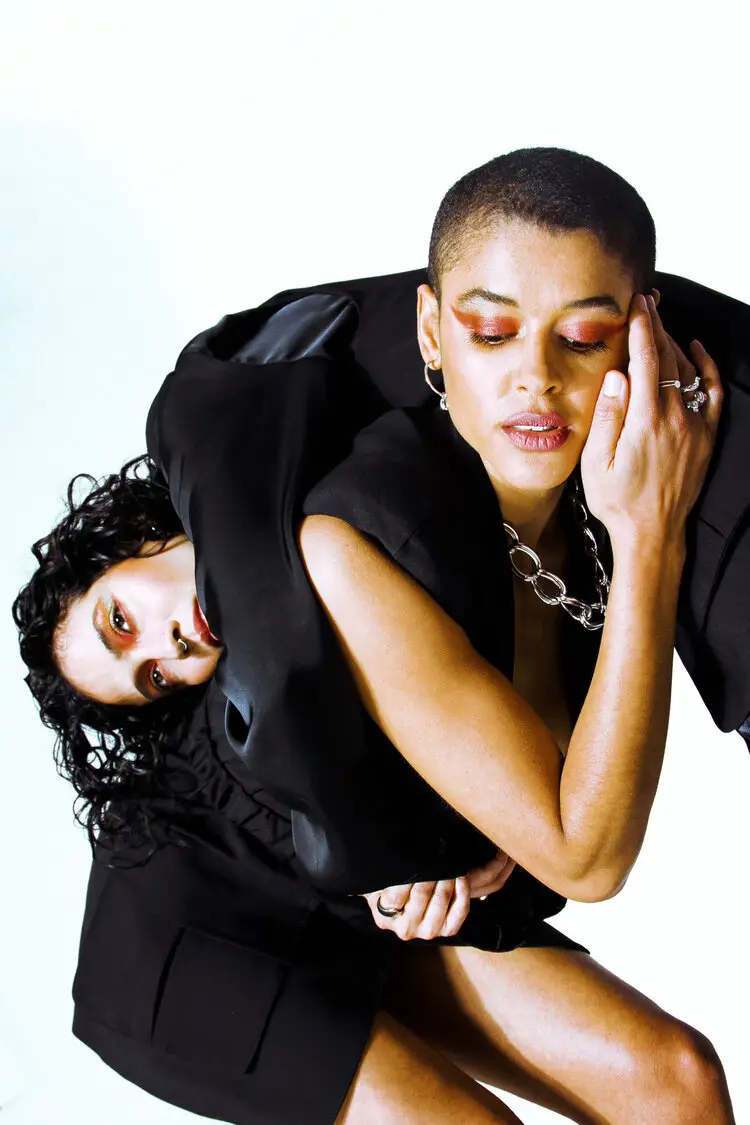 Jordan Alexander's Photoshoot with her Partner (Source Dauphine)
Personal life of - Openly Gay Actor Nicco Annan Talks about His Portrayal In P-Valley
Jordan was asked questions about her pandemic and post-pandemic life and her professional life in general, and how she handled the lockdown.
For those who do not know, the 'Gossip Girl' reboot actress is also a musician and writes much of her own stuff. 
Similarly, her partner was also asked a few questions, one of which was about how the two met. She answered the question, "Me and Jordan met through tinder in 2018."
The two met on tinder and instantly hit it off with each other, and then, as in every love story, romance and love happened, which has been amazing since the start.
Four years into their relationship, the love is still as fresh as new. Moreover, the two post about each other frequently on their Instagram accounts, implying they are indeed happy together.
Jordan has always used her social media and any other platform to show her support for the LGBTQIA+ community, and the actress often talks about how proud she is to be her authentic self. 
Her partner is a model and started her career in modeling in the Philippines in 2012. 
Apart from her professional life, Jordan also talked about how empowering it is to be her true self. She shared, 
"I feel empowered knowing I'm lucky enough to be able to live my authentic truth and self. I feel like once I really got right with myself, everything is easier."
Although not married, the couple have a wonderful dating life, and both are focusing on their career, all the while fully present in each other's lives.