Entertainment
The Eye Widening Net Worth of Andre Iguodala & His Family Life
Andre Iguodala's net worth makes him one of the highly sought-after players in the NBA alongside his amazing salary his life with his wife is equally amazing.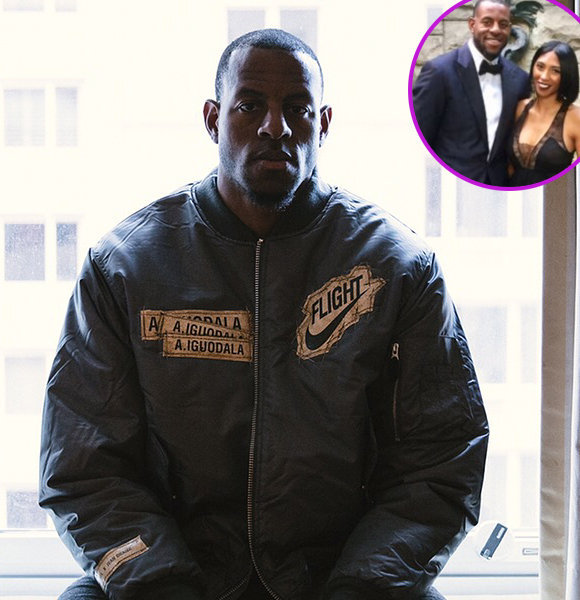 The NBA player Andre Iguodala finds his place back in Golden States Warrior and is now crushing the 2021 season playoffs doing what he does the best.
Andre has given the NBA several unforgettable moments, including his clutch moment in 2017 that led the Warriors to win the season.
Having played with three giant NBA teams, the player's startling net worth and contract deals make him one of the franchise's sought-after players. 
Andre Iguodala's Net Worth
Since he made his NBA debut in 2004 as the first-round pick by the Philadelphia 76ers, his career has only shone brighter.
Starting with the 76ers, the professional basketball player signed the contract worth 8.9 million dollars, sealing the deal for four years. As an entry-level player, his contract deal made for his annual salary averaging 2.2 million dollars while at the 76ers.
The contract was renewed in 2008 when Andre committed a further six years to the team, signing the contract worth 80 million dollars, with an average salary of 13 million dollars.
After the contract expired, Andre went to Denver Nuggets, accepting the offer of 48 million dollars for four years.
As soon as the contract expired in 2013, the Golden State Warriors had their eye on him and got him to the team with 48 million dollars of contract signing in exchange for his three years of commitment.
During his time at the Warriors, Andre bagged three NBA Championship titles in 2015, 2017, and 2018, marking the golden years of his career.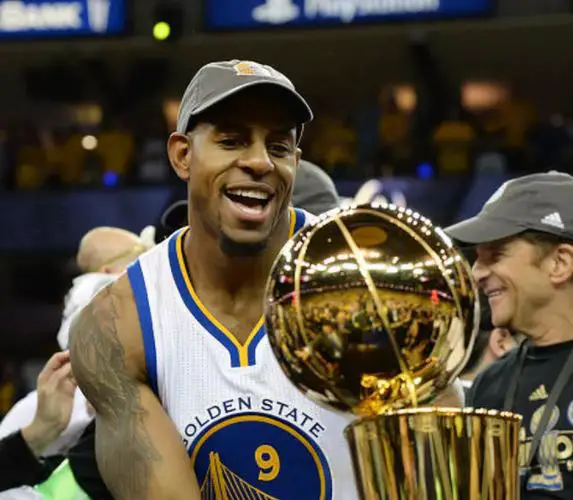 Andre celebrating his NBA championship win with the Golden State Warriors (Source: Cnet)
As the contract ended, he was traded to Miami Heat with a one-year deal for 10 million dollars with an extension of two years for another 30 million dollars. But, later in 2020, the player came back to the Warriors signing a deal of one year for 2.6 million dollars.
Net Worth of - Get Ready To Be Blown Away By Dhani Harrison's Net Worth
While his NBA career has been going strong with increased salary and expensive trades, Andre's involvement in an investment in big companies is another source that adds to his net worth.
As ConcreteRose reports, his investment lies in more than fifty countries, including Zoom, Cloudflare, PagerDuty, Robinhood, and so on.
Moreover, in 2017, the NBA player teamed up with Bloomberg in creating The Player technology Summit with a vision of sharing ideas and expertise for educational empowerment.
To sum up, Andrea Iguodala is much more than just a brilliant basketball player who is reported to have a net worth of 80 million dollars and an annual salary of 15 million dollars as per Celebrity Net Worth.
His eye-widening net worth of the three-time NBA champion included his Bay Area mansion that he sold for 3.65 million dollars in 2020.
The athlete's never-ending list of assets and professional accomplishments certainly leaves you in awe. Still, at the same time, his personal life is also blessed with closely bonded family relationships.
Andre And His Wife
Andre, age 37, and his childhood sweetheart, Christina Guiterrez, tied the knot in August 2015 at One&Only Palmilla in Los Cabos in Mexico.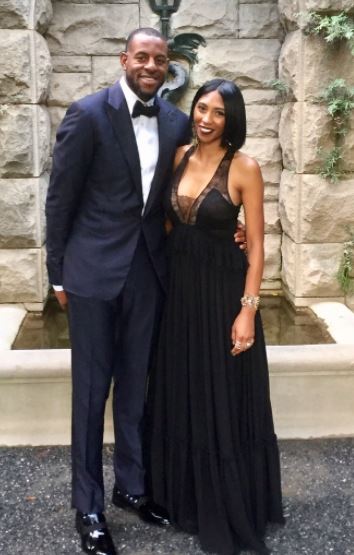 Andre and his wife posing in matching black dresses (Source: Rockyt)
Several NBA star players attended the lavish wedding, including Klay Thompson, Stephen Curry, Draymond Green, Evan Turner, and many more.
2015 was indeed a lucky year for Andre to receive two rings, one from his beloved wife and another one as an NBA champion.
But, the seemingly perfect life of the player is not that perfect. He got into a messy legal battle for the child support of his daughter, London, whom he had with his previous girlfriend, Clayanna Warthen.
As reported by TMZ, during Andre's legal battle, Clayanna accused him of not allowing their daughter to play basketball at school because he feared his daughter would 'turn into a lesbian.'
The absurd statement sure raised many eyebrows as soon as it hit the headlines. Finally, the legal battle came to a settlement with some unrevealed terms.
Besides having a daughter, Andre is also a father to his son, Andre Jr., from his marriage with Christina.
Despite his messy past relationship, his companionship with his wife is going strong as they are into the sixth year of their marriage as of 2021.
More on - All About Stephen Silas's Wife, Children, & Impressive Salary
Andre's Tattoo
Besides his love life and professional achievements, the player has some attention for his tattoos on his body, intriguing his fans to know what each means.
Born to his mother Linda Shanklin, Andre grew up with his older brother Frank, who played basketball in college. He shared a tight knitted bond with his family members, and his tattoo on both his wrists, which reads his mother's name, is evident enough to show how much he loves her.
Andre explaining his tattoos (Source: YouTube)
Apart from his sweet tribute to his mother, he also has a tattoo as a teenager but is not very proud of it. So later, he covered the tattoo, which read as 'The City is Mine' with a giant feather inked on top of it.
Another one of his tattoos that stands out is the 'AI' initials paired with flames engraved on his left arm, representing his name.
His endless saga of tattoos does not stop here. Andre also has a tattoo on his chest that reads 'MMVII,' which denotes the year he had his son with his wife.