Sports
Angel McCoughtry Splits with Former Girlfriend? What Happened?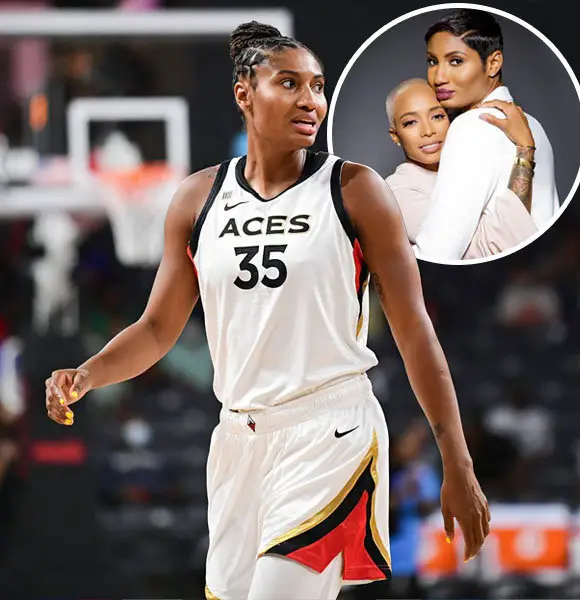 Angel McCoughtry is a prominent name in professional women's basketball, with multiple victories, records, and even Olympic gold medals to her name.
As fans might already know, she is openly gay and has spoken about her sexuality, but what about her wife or girlfriend? Does the star WNBA player have a partner?
Does Angel McCoughtry Have a Girlfriend?
Angel has not opened up about her current dating life, but she did have a girlfriend who almost became her wife in the past.
McCoughtry was previously in a relationship with actress Brande Elise. They met in Atlanta, where Elise was interviewing Angel.
They kept it lowkey, but eventually, the cat got out of the bag, and word slipped out about their relationship.
In fact, the two were engaged as well. While couples are delighted to share their love and show affection to each other in front of the world, Angel's relationship with her girlfriend caused a stir in the pro basketball scene.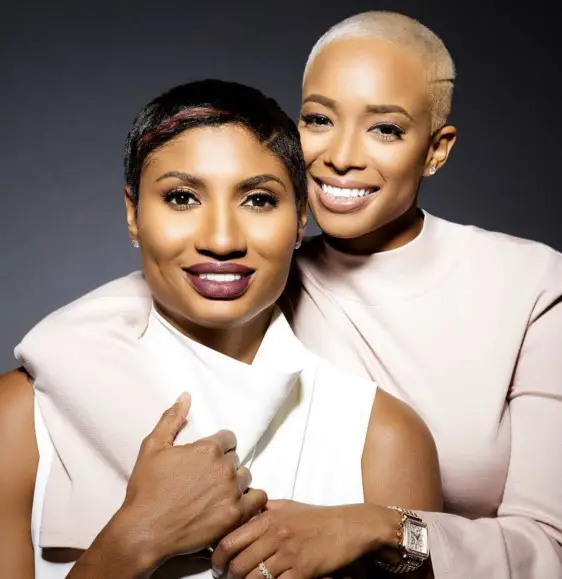 Angel McCoughtry and her former girlfriend-turner-fiance, Brande Elise (Source: Vox)
Sadly, the stigma for queer couples is still prevalent despite great progress in society. Angel felt the pressure when she was forced to lie about her sexuality and relationship in order to save her career. 
She shared insights into her struggle and the hurdles she faced due to her sexuality in an Instagram post which has now been deleted. 
"Yes we been discriminated against! We lost friends ! Family members are upset! They said i disgraced my religion! One thing I do know is that LOVE is a great feeling!" she started the post with her struggles.
Also read: Maitreyi Ramakrishnan's Boyfriend Revealed? Who Is She Dating?
However, her professional life saw obstacles, too, as she was made to choose between her job and her true identity. She wrote,
My last overseas team threatened my job if I didn't write a fake letter on social media saying my relationship was a lie. But all I know,Love is a great feeling!
"I understand we all judge, and its in human nature, but the more I speak to God I never feel judgement from the man upstairs even tho he has all power too! He tells me to fall, learn,and grow because thats life. But to always keep my heart pure and believe totally in him. All i know love is a great feeling and GOD is Love," she concluded.
Her brave statement resonated, and fans welcomed her with open arms, especially the LGBTQIA+ community. Likewise, her ex-fiance also helped her get through those difficult times.
"I was never comfortable with myself, and I think that was a big part of my frustrations in life. But when I met Brande, she really helped me to just be who I am and love myself. I came out," she told ESPN.
Now, the athlete has moved on from the past, but it was a horrific experience that she had to face.
Perhaps, that is why Angel has chosen to stay quiet about her relationships now, as the last time the news broke, things didn't go so well for her.
Angel has not commented about her girlfriend or partner, so we're guessing that she is single and focusing on her career.
It is unknown why she split with her ex either. However, her ex, Brande, has moved on and is in a relationship with her new girlfriend, Danielle Gray.
Moreover, her impressive career stats speak for themselves, and she has proven her potential. After overcoming a difficult feat in her personal life, she has carried on to reach great success in her career in basketball.