Entertainment
Maitreyi Ramakrishnan's Boyfriend Revealed? Who Is She Dating?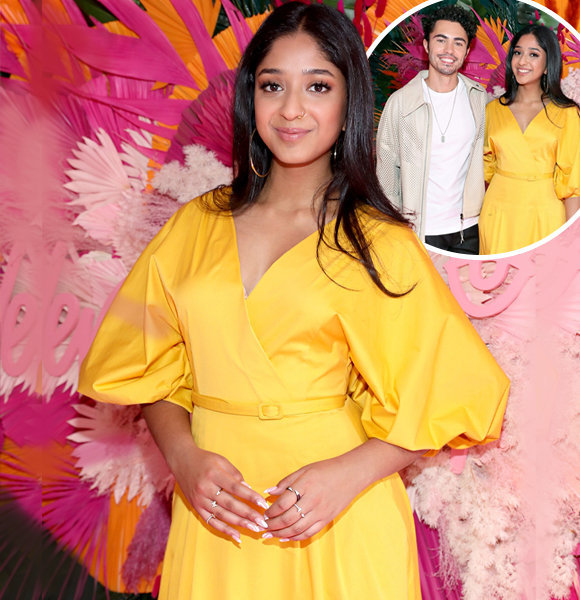 Maitreyi Ramakrishnan has stolen the show in the Netflix hit 'Never Have I Ever' with her lively character Devi.
Her dating dilemmas and back and forth skirmishes with potential boyfriends are relatable and enjoyable to watch, making her super popular among the audience already with her debut show.
As the show has finished its second season, viewers have become curious about what Maitreyi's love life is like off-screen. Is she running around to figure out who the right guy is like in the show, or has she already found Mr. Perfect?
Who Is Maitreyi Ramakrishnan Dating?
Although she stars in a show that revolves around her high school dating life, Maitreyi has not been so vocal about her personal relationships.
Currently, the 20-year-old actress seems to be enjoying the single life and has not spoken about having a boyfriend or partner. 
We see her character Devi juggling between the two handsome boys, and we're still in suspense about who will finally become Devi's boyfriend. 
Similarly, she has kept the suspense going on in her real life too. She has not mentioned a boyfriend in the past, and it seems like she isn't dating anyone now either. 
Also read: Sophina Brown's Supportive Husband- All about Her Married Life
Instead, she's been busy practicing self-love. "Date yourself!" she says, pushing the 'love yourself' message even further. 
While viewers are busy fighting over Team Ben and Team Paxton, Maitreyi has already picked her side, and it's not what you might expect. 
"In my genuine personal opinion, I am on the best team, the greatest team, which is Team Devi. She is a part of the love triangle too and she is a great option. Self love is important," she told News 18.
Furthermore, she added that she doesn't want her character to be all about boys and dating.
Of course, that is the show's main plot, but there is so much more to Devi that she wants the audience to see, which doesn't involve boys.
Maybe this is her giving us a hint? Although she is new to the industry, Ramakrishnan already understands how the media works and has shown us so much potential.
However, there's no limit to fans' curiosity. Considering all the self-love talk she has been advocating, we assume that she is single. She even said that she is the worst person to take dating advice from.
But that doesn't stop fans from wanting to know more. They even ship Maitreyi Ramakrishnan and her co-star and on-screen love interest, Jared Lewison. 
You might like: Rachel McAdams and Jennifer Garner's Uncanny Resemblance! Are They Related?
They make frequent appearances on each other's social media pages, and they seem to be pretty close together. But is there something more brewing behind the scenes?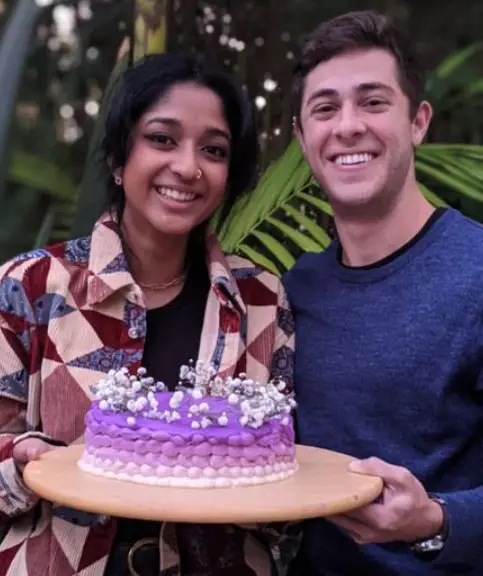 Maitreyi Ramakrishnan with her co-star Jared Lewison (Source: Instagram)
The Team Ben supporters would definitely be delighted if something was going on between the two, but neither has confirmed their dating rumor.
Whenever they share pictures of each other, the comments are flooded with fans telling them that they look great together, and we agree too.
Maitreyi and Jared have also appeared in several interviews and are pretty comfortable together, even while discussing their popular kissing scene.
So, they have a great friendship, which also extends with the rest of the cast.
Maitreyi's love life might be under wraps right now, but she's still young and navigating her career, so she has plenty of time to figure things out. When she finally does, we'll be sure to keep you updated!