Celebs
Angela Alsobrooks Is an Inspiration to Her Daughter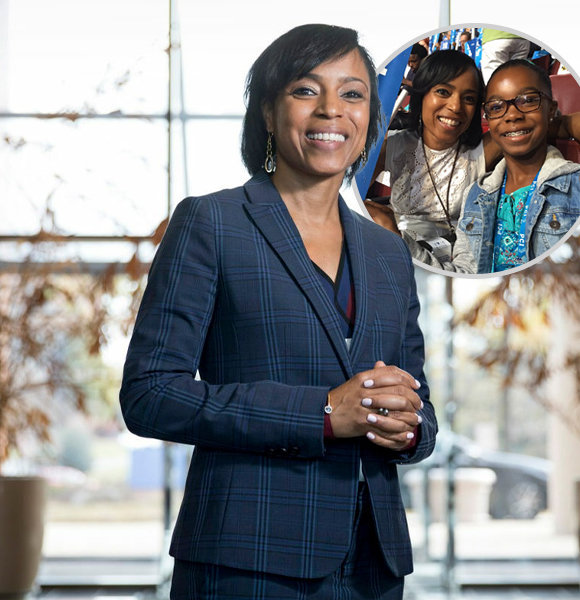 Angela Alsobrooks is a well-known lawyer and politician working in Maryland. Her bold public persona is inspiring and motivational.
Surely, her job keeps her occupied for the day, but the day isn't over when she gets back home as she still has mom duties to tend to for her daughter.
Angela has her daughter accompanying her to several events, but her husband is rarely seen, which makes people wonder: Is Angela Alsobrooks married?
Angela Alsobrooks's Daughter & Husband
Angela has kept her private life mostly away from the limelight. However, she has mostly remained professional when addressing the public and has not delved much into personal topics, especially her love life. 
Alsobrooks has a beautiful teenage daughter, Alex, but her father is not currently in the scene. 
She has not been married before. She did not have a husband in the past, but her baby daddy is Eugene C. Laney Jr.
She gave birth to her daughter in 2005, and she and Eugene share custody of her. However, she has not disclosed what went down between the two in the past. 
Read all about: Meet John Dean's Wife Who Was Beside Him During Watergate Testimony
Whether it was a serious relationship or a fling, the affair resulted in her giving birth to her little girl, making her the happiest. 
Seeing her mother as such a powerful and inspirational woman must be great for Alex. She walked right beside Angela during her inauguration event as Prince George's County Executive.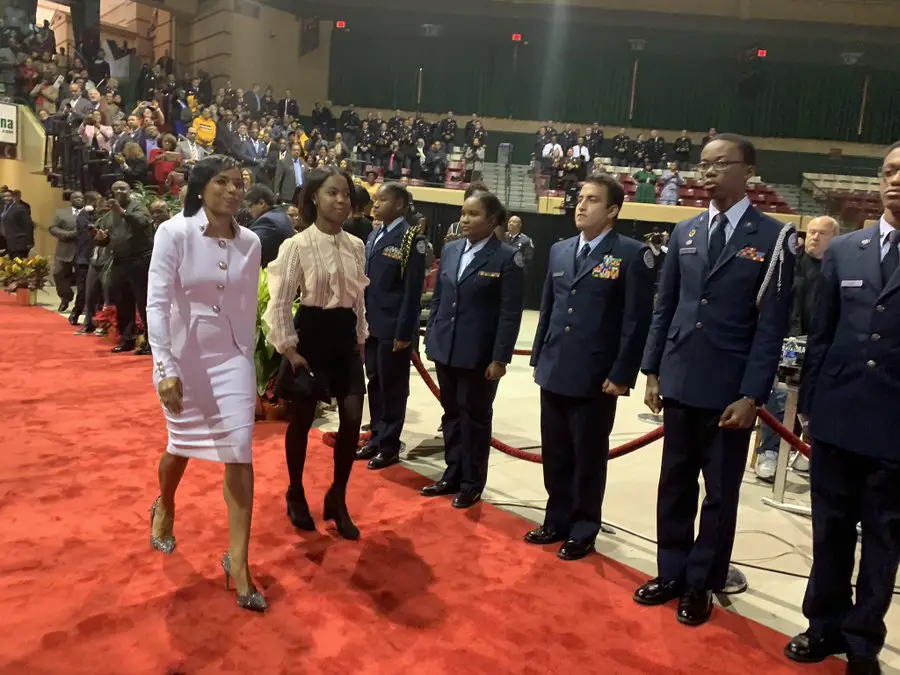 Angela and Her Daughter, Alex (Source: Twitter)
Moreover, Alex also tags along for volunteer work with Angela. Certainly, great qualities are being instilled in Alex at a young age, and Angela is proud of her.
As a single mom, it must have been hard for Alsobrooks to manage time with such a taxing job, but she has found the balance.
Consequently, she has reached great heights in her career, all while being the perfect mom for her daughter. Her achievements in her field of work are definitely notable.
Angela Alsobrooks's Bio
Angela was born on February 23, 1971, in Maryland. She received her education from Duke University and the University of Maryland School of Law.
She graduated with a B.A. in Public Policy. Soon, she entered the law and politics field.
It's important to note that she has set records in her profession; her descriptive bio is full of superlatives. 
Angela was elected to serve as Prince George's County State's Attorney in 2010. The post gave her the title of the first woman and also the youngest to be elected for office.
You might like: Dale Gordon's Life with His Wife- Still Married or Divorced?
Eight years after she got appointed, she moved up the ladder as the 8th Country Executive for Prince George in 2018. She became the first woman and first black woman to have ever received the post in the history of Maryland. 
The post is well-deserved for the talented lady. At age 51, she has set milestones and paved the way for the next generation. 
She's one of the notable figures in law and politics in the state. So surely, it comes with many responsibilities that Angela has handled pretty well. 
But it also comes with a rightfully deserved pay. According to GovSalary, Angela's annual salary in 2019 was over $213 thousand. 
We are still subject to witnessing her growth and further success in the future.