Music
All About Anita Baker's Married Life & Net Worth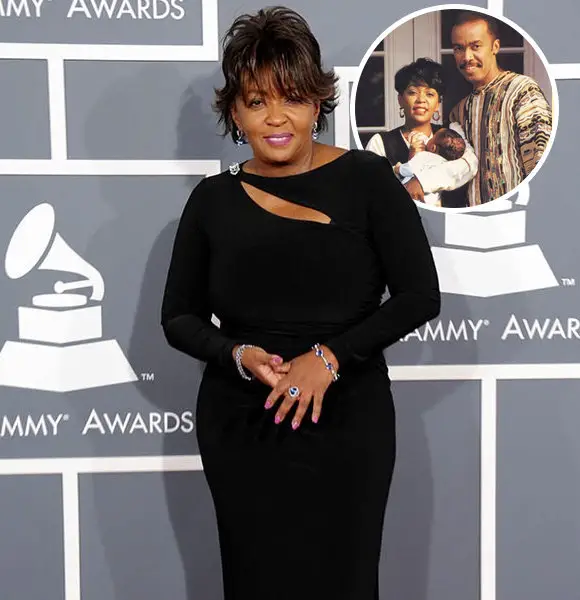 Eight-time Grammy winner and professional ballad singer Anita Baker has blessed the music industry with her craft since the 70s. 
Besides making headlines for her admirable career, her personal life also garnered significant attention, especially her married life.
So, what do we know about her husband? Let's unravel some details of her married life.
Who Is Anita Baker's Husband?
To begin with, the singer appears to be single now. However, she was previously in over a decade-long relationship with her former husband, Walter Bridgforth Jr.
Married in 1988, the former husband and wife decided to split in  2005 and later on finalized their divorce settlement in 2008.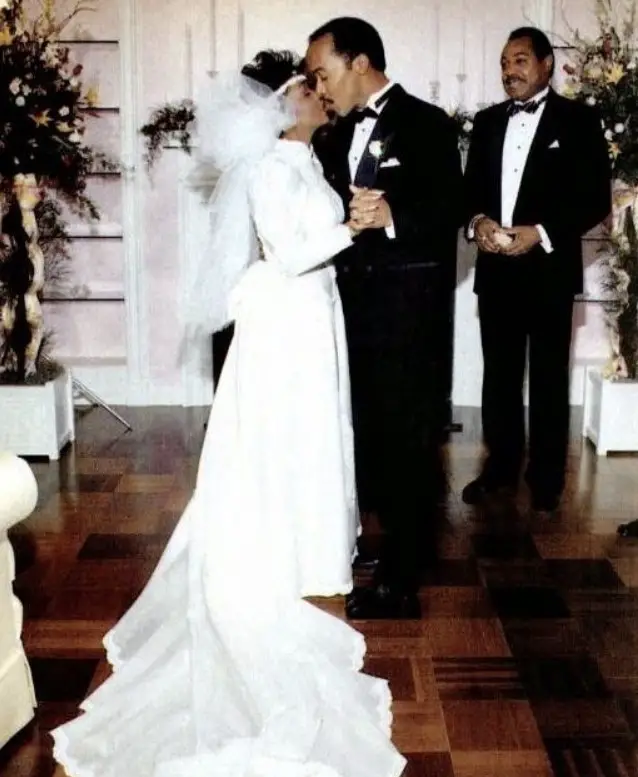 Former Husband and Wife Anita Baker and Walter Bridgforth Jr. (source: Pinterest)
During the said settlement, there was an instance where Baker could have faced jail time.
But what was the reason for all this?
After an almost two-decades-long marriage, did the former partners end their relationship in chaos?
All of this started when Anita faced a deadline with signing the documents leading Howard Hertz, who is an empowered court-appointed music contract expert.
And by doing so, Hertz could get information regarding record companies and the amount owed to Bridgeforth.
Read About: Natalie Morales Husband of 16 Years Joe Rhodes and Two Children, Divorce Alert?
But the singer could not meet the deadline. Therefore on the following day, Judge Lita Masini Popke from Wayne County Chief Family Court ordered Anita to sign the documents on Friday or be jailed.
On Friday, Baker rose under oath and stated,
"very stressful situation, to have to review the documents under the threat of jail."
Replying to the statement, the Judge stated,
"I'm not going to hold you in contempt or send you to jail today."
After some deliberation, the judge instructed the singer, along with her lawyers and her former husband Walter's attorney, to work the situation out.
With Hertz reporting back to the court by late April along with the record companies, all the interested parties agreed to the said decision, stating,
"Miss Baker, I thank you for your cooperation, I apologize for the stress that this obviously put on you, but I think we've reached a very successful conclusion and can move forward."
The judge then ended the case with the decision everybody agreed on.
Moving on from the successful settlement, there have been many questions regarding the former couple's children.
Who Are Anita Baker's Children?
Anita, who celebrates her birthday on January 26th, is a proud mother of two sons, Walter Bridgforth III, 29 years old, and Edward Carlton Bridgforth, 28 years old.
Explore: Wilmer Valderrama on His Childhood Struggles, Parents & Ethnicity
The former couple's firstborn Walter is a professional DJ and a sound engineer.
If we move on to their youngest, he prefers to keep his details away from the media as he loves his privacy. While rarely appearing in the public eye, the parents occasionally share pictures with their sons.
At the age of 64, the singer has reached a rising height of success. Her amazing net worth is practically evident for such.
If we talk about the monetary value, the details of her net worth have been away from the media. But we all can agree, with a career like her, the sum must be in multi-millions.
Stay with us for more updates regarding the star's personal and professional life!