Celebs
All On Anjali Sud's Life from Husband to Family to Education
Anjali Sud, boss woman and the CEO of Vimeo, is a class of her own, and complimenting well to her professional career is her personal life that consists of her husband and a son that completes their family.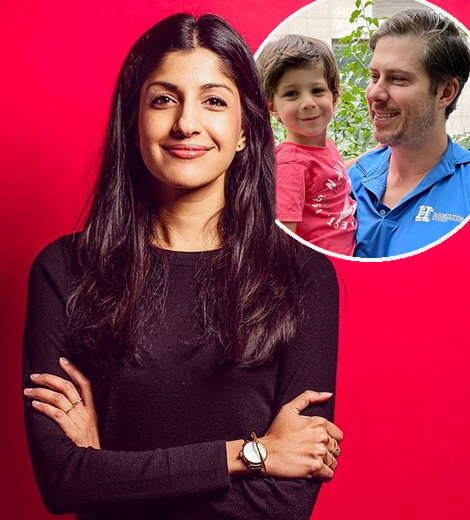 Anjali Sud, boss woman and the CEO of Vimeo, is a class of her own and a total natural. Complimenting well to her professional career is her personal life that consists of her husband and a son that completes their family. 
Enjoying an array of success in her professional front, Sud now enjoys a pleasing life alongside her husband and son. 
Anjali Sud's Husband 
Sud's happy-go-lucky personality suits well with her solemn attitude that just adds to her beauty.
Belonging from an Indian descendent, her intellectualism and X-factor regarding marketing & business have landed her the CEO position in one of the biggest video service platforms, Vimeo. 
Her success in her professional career is backed by her happy family that is complimented by her husband and a son. She married her husband, Matt Harrison, who was born and raised in Canada. 
Although not much is known about their wedding or the date of their wedding, we do have a special insight into their relationship. Recently on October 4, she shared a post of a meet-up with her friends of 20 years. 
And do you want to know who was in the picture as well? Her husband. 
Hence, by the looks of it, the two were college sweethearts and have known each other for two decades now or even more. 
More On: Age Gap Does Not Matter in Healthy Relationship: Fox News' Chairman and CEO Roger Ailes: Married Life, Wife, and Children
The couple's marriage is glorified by their son, who was born back in 2018. One thing that Anjali loves to do is spend time with her family and rejoice in each and every moment wholeheartedly. 
Her handsome little lad recently turned three this November 1 (2021).
Sud is a busy woman who has to look over a whole business on a day-to-day basis; however, this mother of one has found the perfect balance to run her business and keep her family in check. 
She is grateful to have her husband and father to look after her son and to say the least, Anjali is extremely grateful for the fact.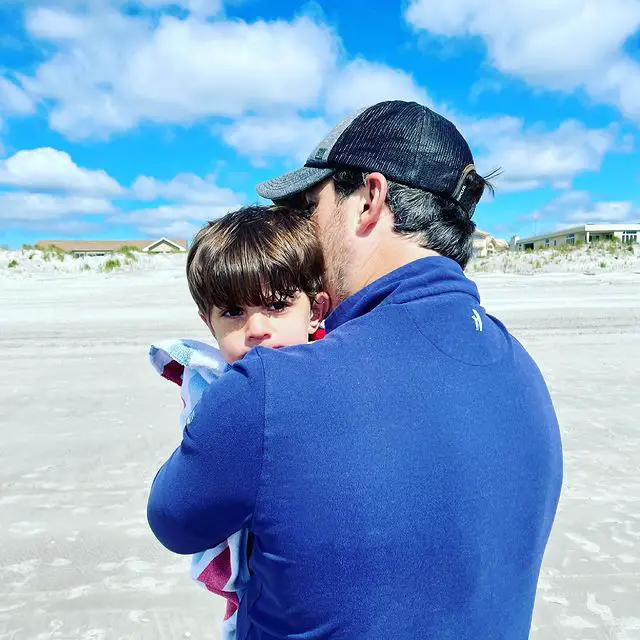 Anjali Sud's Husband & Son (Source Instagram)
Sharing a picture of her son in her husband's arm followed by her father holding his grandchild in his arm, she commemorated these two strong men in her life, quoting, 
"Love to the dads in my life. You make it possible for me to pursue my dreams, at work and at home."
Anjali might have her own perfect little family now, but she never forgets to add her family for life on the list. Her mother, father, and two siblings often make appearances on her social media handle.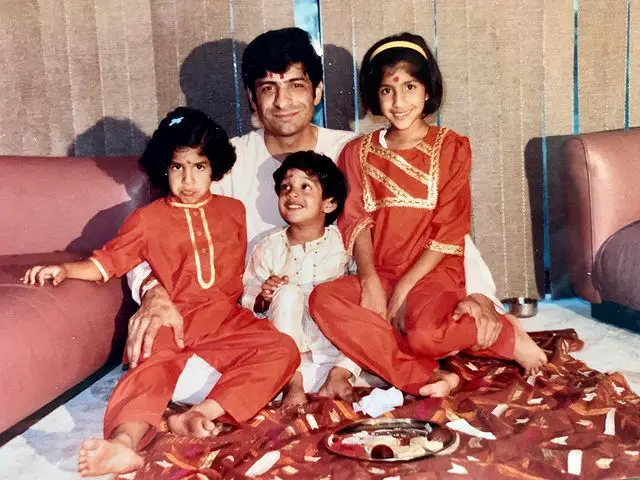 Anjali Sud, Her Father & Siblings (Source Instagram)
Anjali also gives massive credit to her father for the success she has experienced early on in her career. 
"I think that when you are pushed outside of your comfort zone, you get off that learning curve so much faster and you develop as a leader so much faster,"
Anjali said of her how following her father's advice has helped her to reach where she is now. 
Backed by a loving spouse, a wonderful family that supports her through and through, and immense success, Sud's hefty net worth is just a cherry on top in the list of her happiness. 
Also Read: "23 and me" CEO Anne Wojcicki Split with her Boyfriend Alex Rodriguez after a Year of Dating
Anjali Sud's Salary 
Born in 1983, she completed her education (degree) from Wharton School of the University of Pennsylvania in Finance and Management. 
She also received her MBA from Harvard Business School. The Harvard graduate then went on to work with Sagent Advisors, Time Warner and Amazon. 
After working in the industry for about a decade, she transitioned to her role as Head of Global Marketing in Vimeo.
Eventually, she earned the position of General Manager for the company. With her outstanding and out-of-par accomplishments during the span of her role, she was appointed as the CEO of the company in July 2017. 
She entertained a massive salary of $1.2 million with added bonus back in 2020, which surely has significantly increased as the company has so far performed well. 
Her massive salary undoubtedly adds well to her net worth, which is certainly valued to a million-dollar range.